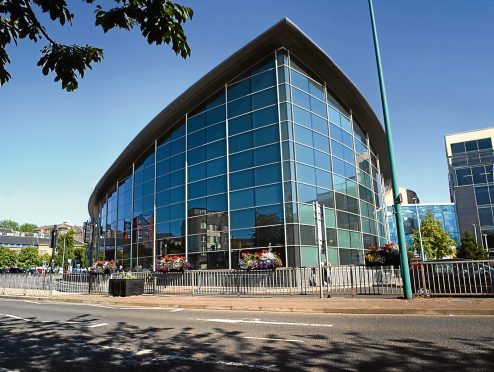 Dundee's biggest leisure facility enjoyed its busiest month for nearly four years in July, new figures have revealed.
More than 53,000 people went through the doors of the Olympia, the highest since August 2013 — just after the venue opened.
In total, more than 1.8 million visitors have made use of the facilities at the Olympia, including the pool — for personal use or lessons — the fitness suite and adult fitness classes.
The pool opened in June 2013 and in its first full month attracted 61,821 people.
August 2013 saw 54,609 visitors coming through the doors — while last month had 53,856 visitors.
The venue replaced the old Olympia, which formerly stood on the site where the V&A is now being built.
Councillor Stewart Hunter, vice chairman of the Leisure and Culture Dundee board, said: "The Olympia has been doing really well and we're really pleased at the number of people through the doors.
"The school holidays I think have played a big part in that.
"People are choosing to take their kids there and it's a great day out for them.
"It just shows a lot of the good work the staff there have been doing.
"We've been trying to encourage as many people to come in as we can."
He added: "We're doing a lot of work still to continue promoting it, and are reaching out more to the Dundee public through social media and things like that.
"It's not just about numbers through the door — it's about getting them to come back again and again.
"The staff have been tremendous throughout the entire time it's been open and I'd encourage anyone who hasn't been there already to go.
"I think they'd be pleasantly surprised."
Fellow board member Richard McCready believes the Olympia has been a great addition to the city and has gone from "strength to strength" since opening as part of the redevelopment of the Waterfront.
He said: "I'm pleased people are using it and it's definitely good news. It's a great facility for the people of Dundee and I would definitely encourage people who haven't already done so to use it.
"I do think it's going from strength to strength. It has very good facilities and it's clearly proving popular with people across the city and further beyond.
"It's important that we maintain that going forward."
Steve Welsh, Olympia team leader, said: "Olympia offers a great and fun experience with excellent value for money and that is reflected in our visitor numbers.
"The overall result is that Olympia is a high quality community facility and major visitor attraction."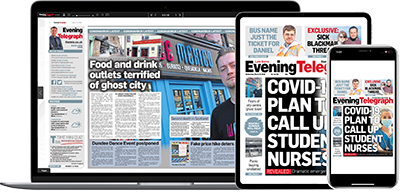 Help support quality local journalism … become a digital subscriber to the Evening Telegraph
Subscribe