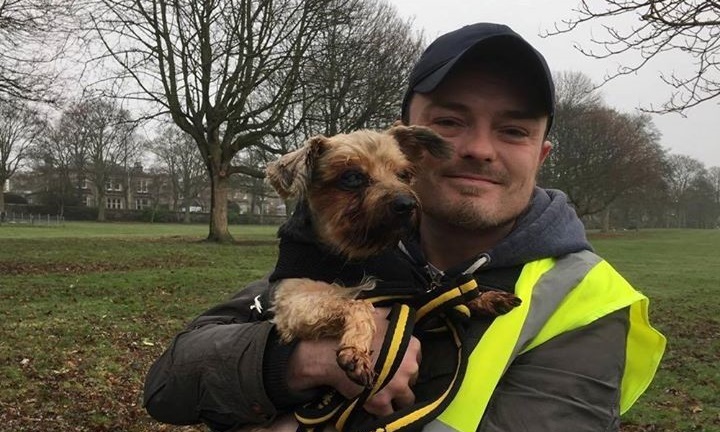 A blind dog's "ruff" life inspired a Dundee man to adopt him after the pooch was abandoned at a police station car park.
Trooper was dumped by his previous owners and subsequently handed in to the city's Brown Street Kennels.
Myles McCallum, 37, of Lochee, volunteers with the centre and walks the dogs being cared for there a couple of days a week.
After being asked to take the 10-year-old Yorkie out, Myles said that he felt Trooper "deserved a wee break from his hard life".
Myles, an electrician, said he was heartbroken to see the condition Trooper was in and decided to adopt him.
"I started walking the dogs at the kennels at the beginning of the year. I do it once or twice a week," he said.
"I went down to the kennels as normal to walk the dogs and I got a little Yorkie to take out.
"I felt so sorry for him and I decided that I would take him in.
"I can't be taking every dog from the kennels home unfortunately, but this wee man is a total exception.
"He is a brilliant wee dog but he has had it hard.
"I called him Trooper because of everything he has been through.
"It would probably have been hard for them to rehome him because of his age.
"It broke my heart seeing the condition he was in when he was brought into the kennels. He is blind or at least has very little sight.
"He was found at a police station car park and was in really, really bad shape — he had been very badly mistreated and neglected. His hair was really long and matted and he was also covered in sores."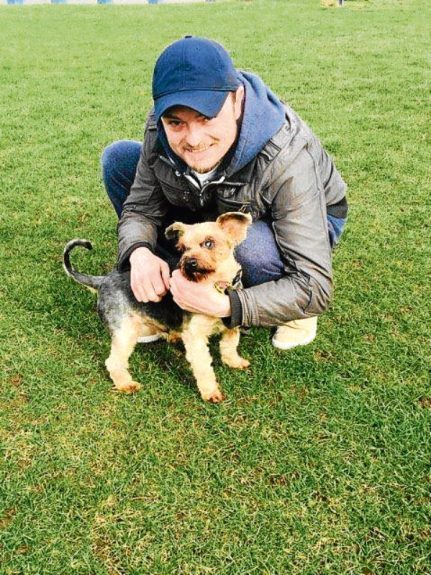 Myles said he believed Trooper had previously had "a pretty horrendous life", adding: "Brown Street Kennels did a really good job in nursing him back to health."
Myles said that Trooper was adjusting well to his new home.
"Trooper is keeping well and settling in fine," he said.
"He was nervous at the start but he is getting used to it."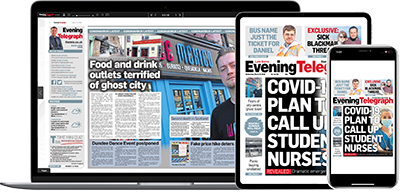 Help support quality local journalism … become a digital subscriber to the Evening Telegraph
Subscribe