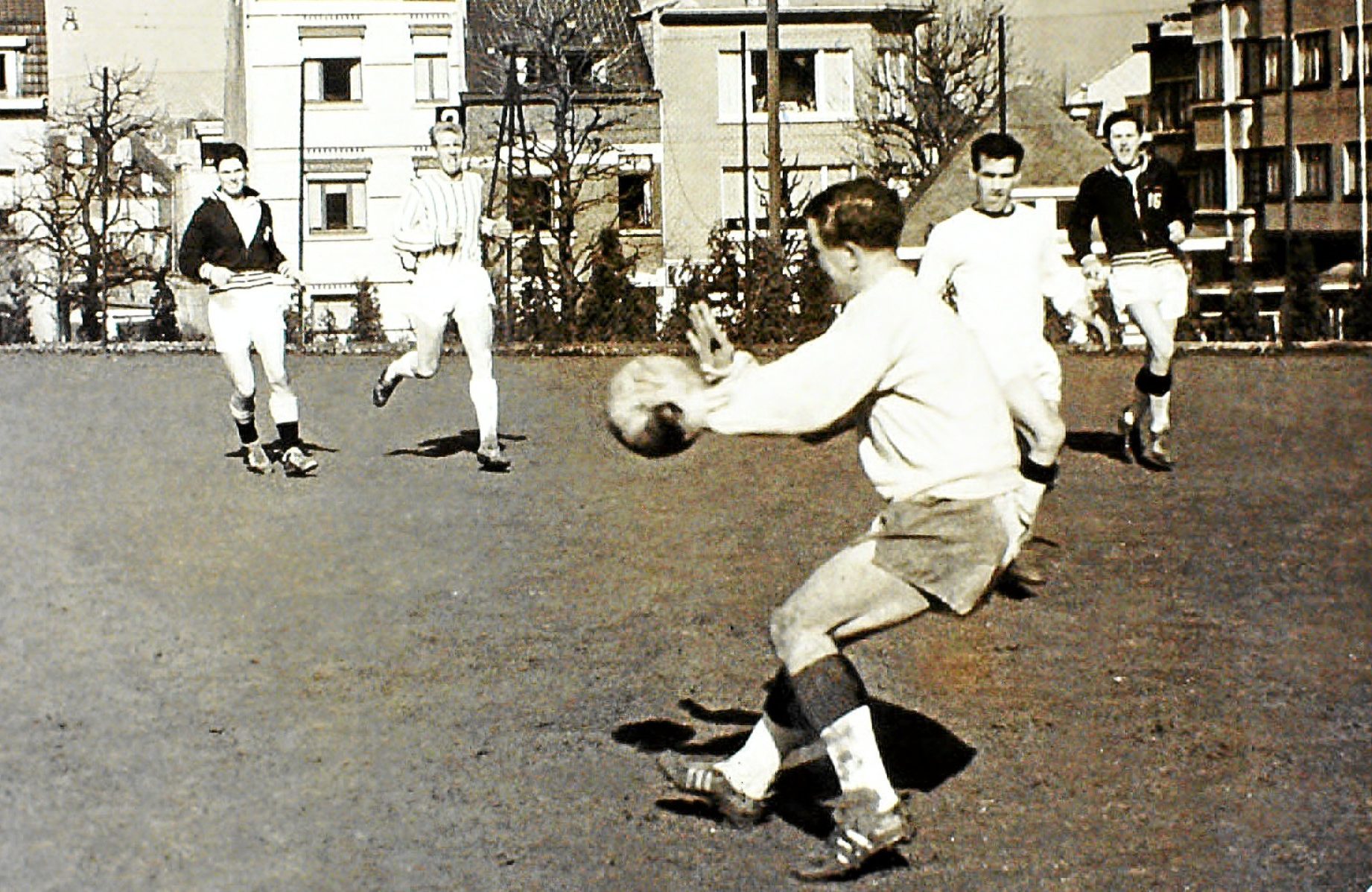 Barry Sullivan, who is very helpful to BwB in his capacity as Archives assistant in the vast DC Thomson library, came up with this cartoon (below) while searching for something else for me.
"I thought this would be interesting as you were researching the time Dundee took on AC Milan in the semi-final of the European Cup in 1963," said Barry.
The caption says . . . "I found the old one a bit on the small side."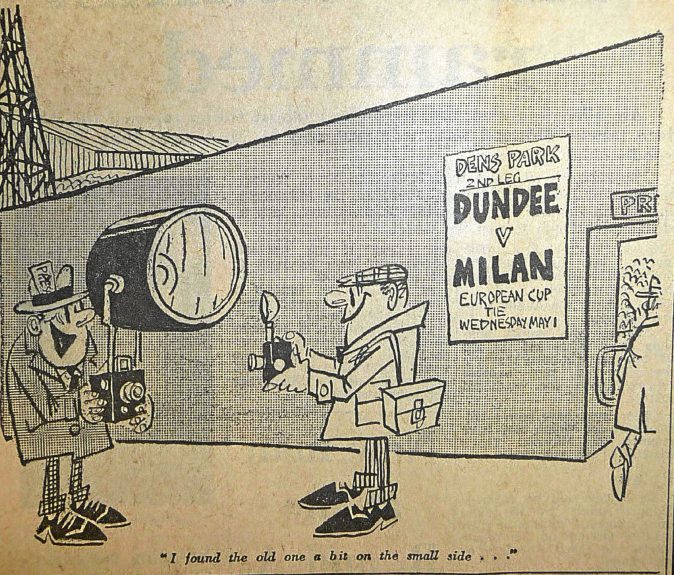 Now, what does this refer to, some of you may wonder.
I may not be 100% correct on this but there was a school of thought there was some jiggery-pokery going on when the Dark Blues lost 5-1 in the San Siro Stadium.
Dodgy decisions by the referee was one thing but the other I remember being a complaint against the 'home' photographers, who congregated behind Dee keeper Bert Slater's goal.
When a high ball came over, it seemed as if they were all flashing their bulbs at the same time in an attempt to temporarily blind the Dens keeper.
I remember one wag writing in the local press in the days after saying that Dundee should fit a searchlight at the side of the AC Milan goalkeeper's post in the return leg.
So maybe this photo was a take on that.
The other photo Barry gave me (top) is from the same European Cup run and is a rare picture of Dundee training in Brussels just prior to taking on Anderlecht in the first leg of their quarter-final tie.