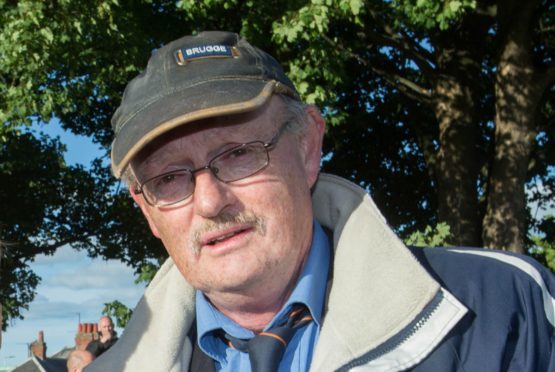 A plea for a photo to be published came from Grant Millar.
Grant wanted BwB to locate the image of Dundee U/18 Schoolboys from 1983, when they contested the Scottish Cup Final.
He made his plea through Grenville Dawson, who has supplied the Evening Telegraph for many decades with schools football information, results and fixtures — and still does!
"Grant was at Monifieth High School and played right midfield," said Grenville.
"The team was run by Dave Beattie (Morgan Academy) and Bill Ferrier (Linlathen Secondary School).
"The team reached the Senior National Trophy Final in 1983 and lost to Aberdeen Schoolboys 1-0.
"The winning goal, according to Grant, was 'a mile offside'."
Grenville intimated that some of the reminiscing below from Grant may be a bit hazy, given that it was 35 years ago.
He continued: "It might have been the case that Dundee United manager Jim McLean presented the trophy to winning side Aberdeen.
"Craig Brewster, of Harris Academy, and also of Forfar, Dundee United and others, was in the team.
"Grant thinks that there was a defender from Harris there as well, very possibly John Young.
"He also thinks goalkeeper Jim Butter, of Rockwell HS, who played for Alloa Athletic, Montrose, East Fife and Brechin City, among others, was in the squad, though he might not have played in any of the games.
"The first-choice keeper then was Colin Blackley, of Lawside Academy, who was on Dundee FC's books at the time.
"However, Grant is not sure if he played in the final as two or three players left school to take up apprenticeships shortly before.
"The only other name he remembers is another 'maybe' — and that was Robert Ogg, from Craigie High School, who was left midfield."
Dundee played Lothian Schools at Heriot-Watt in the first round, winning 3-0.
The second round was away to North of Scotland at Lossiemouth, and they chalked up another 3-0 win.
For the semi-final, the team travelled to tackle Ayrshire in Kilmarnock, which Dundee won by the only goal of the game.
Arbroath was the venue for the final against Aberdeen, the game being played at Arbroath Vics' Ogilvy Park in May 83.
Aberdeen won 1-0.
Unfortunately, despite searching, this photo can't be located.
As ever, if a BwB reader has one, then please send it in.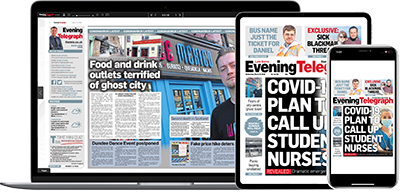 Help support quality local journalism … become a digital subscriber to the Evening Telegraph
Subscribe