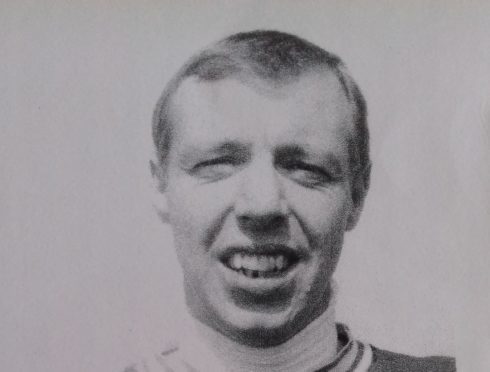 The team photo of Downfield Junior FC from 1971, which appeared on April 14, prompted a former professional football player to get in touch.
Not just any professional footballer, but a one-time team-mate of Alex Ferguson.
But more about that later.
Jimmy Gray was featured in that Spiders photo and it was a former team-mate of his who called.
Hamish Watt played alongside Jimmy at Forfar Athletic in the 1960s, and he told me he had lost touch with the Downfield Park legend.
"I saw that Downfield team photo in your column and recognised Jimmy Gray," said Hamish.
"We played together at Forfar, but have lost touch with each other.
"I'd love to be able to get in touch with him again."
So, BwB set the wheels in motion and, with the help of former Downfield official Alex Duncan and Barry Gray (Jimmy's son), Hamish and Jimmy have now made contact.
Hamish, now 77, lost touch with Jimmy when he moved from Station Park to East Fife.
Hamish also revealed he is friends with former St Johnstone favourite Jim Townsend, who also played for Hearts and Middlesbrough.
Jim now lives in Windsor in Ontario, Canada.
Hamish spent two years with East Fife, before joining Alloa Athletic for a season. He then had a spell in the Highland League with Keith
He also played for Newburgh juniors and Coupar Angus juniors and, indeed, still resides in the Perthshire town.
As for playing alongside Alex Ferguson, prior to joining Forfar, Hamish played a trial with St Johnstone, and his team-mate in that game was none other than the now Knight of the Realm.
Above is a photo of Newburgh juniors from 1970, and one from Coupar Angus juniors, which also features Hamish.
*EACH week, BwB gives a sample from the Readers' Queries file in the old Sporting Post.
SP Query – In April 1990, 'DW' asked: Did Jim Baxter score for Rangers at Ibrox when they lost 3-1 to Gornik, of Poland, in 1969? Also, what was the Rangers team and the competition?
SP Answer – Rangers 1 (Baxter), Gornik 3, in a European Cup tie at Ibrox on November 26, 1969, in front of 70,000 spectators. Rangers manager Davie White was sacked the following day.
Rangers lined up – Neef; Johansen, Heron; Greig, McKinnon, Baxter; Henderson, Penman, Stein, Johnston, Persson.
n SP Query – In November 1987, 'JB from Broughty Ferry ' asked: How many players who have been with Dundee or Dundee United at any time in their careers have played in a winning side in the final of any of the three major European cup competitions?
SP Answer – Dundee – Gemmell (Celtic), Johnstone (Celtic), Brown (Spurs), Strachan (Aberdeen), Cooke (Chelsea), Gilzean (Spurs).
Dundee United – Bonetti (Chelsea), George (Arsenal), Gray (Everton), Johnstone (Rangers).
n SOME statistics may have been altered or updated after being originally published in The Sporting Post queries section.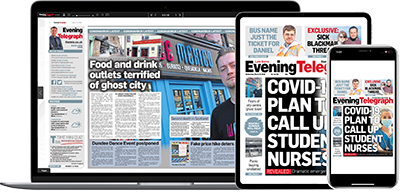 Help support quality local journalism … become a digital subscriber to the Evening Telegraph
Subscribe