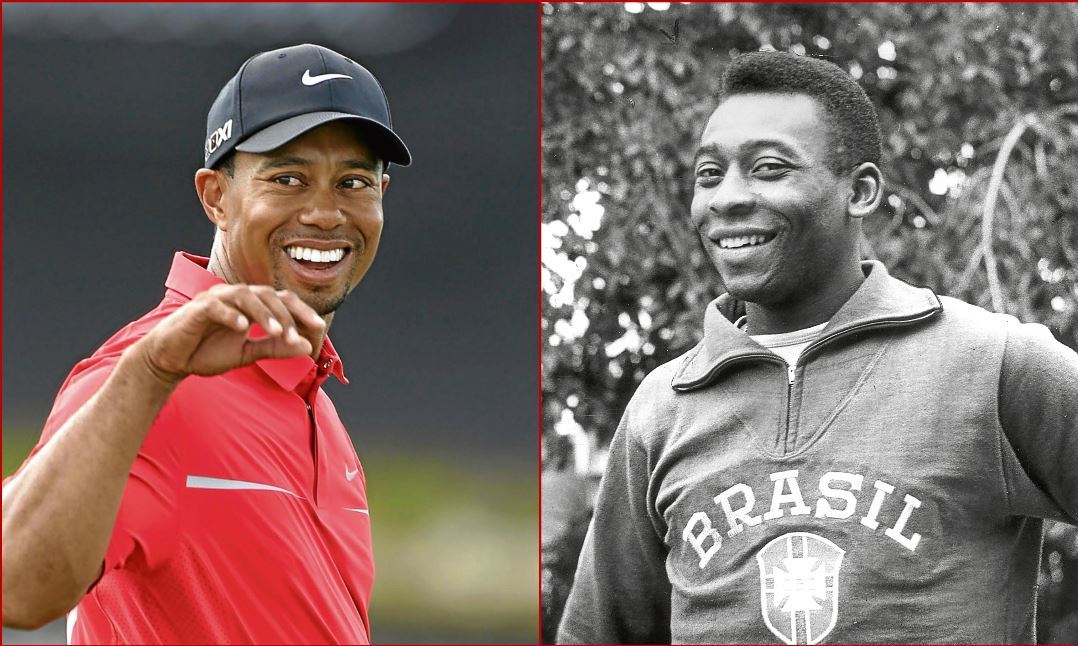 May 29 marked 50 full years for me working with this company, DC Thomson.
Tele sports editor Graeme Finnan has asked me to put together some of my memorable moments.
Indeed, there have been many, but the following trio of tales of world superstars are ones which stick out in my mind
It was in June 1989 that I covered a game in the Fifa World Youth Cup, which was held in Scotland.
Dens Park was one of the host venues and my all-time hero Pele was due to make an appearance.
Security was tighter than it had ever been at any game I'd been to but not as stringent as might be nowadays.
So I asked a friend who worked for Dundee if there was any chance I could get to meet the legendary Brazilian.
I was told it couldn't be done but (nod nod, wink wink), if I stayed close to the ballboys after the game, I would get within touching distance of him.
So, on time up, I made my way down from the Press box to the old long Dens corridor, in which all the ballboys were lined up in a row.
Pele then appeared with 'minders' and proceeded to walk along the line of ballboys, speaking to some but 'high-fiving' them all.
Standing at the rear just behind the last ballboy, Pele high-fived him, then glanced up at me.
I immediately held up my hand and, after a miniscule delay, Edson Arantes do Nascimento smiled and slapped my raised hand.
What a moment!
My second memory is from the early 1990s, when the Scottish Open golf competition was held at Carnoustie.
I wasn't working at the event but took advantage of stray Press passes lying around the sports desk (with the blessing of my sports editor) to nip down to the links.
My son John, aged around 10 at the time, accompanied me.
Tiger Woods was just starting to be a big name and was US Amateur champion.
This gave him an invitation to The Open and, for links practice, he also competed in the Scottish Open that year, which is usually a week or so prior to the Major event.
At that time, there weren't Press tents or venues and journalists basically thronged together outside a roped-off hut as the players signed their scorecards.
The player who came out first (I can't remember who) was immediately surrounded by the eager Press.
As this was happening, Tiger, who didn't card a great score, came out and looked a lost soul as no-one approached him.
My son and I quickly walked across and asked him what he thought of the round.
The conversation then went something like this . . .
Tiger . . . "I found it very hard out there. It's my first time playing links golf and it was really tough."
Me . . . "How do you prepare beforehand?"
Tiger . . . "I just try to relax, mainly reading Stephen King novels."
Me . . . "You must even find that hard, given all the media interviews you must have done over the last few days."
Tiger . . . "No. You are the first Press guy I've spoken to since arriving in the UK a few days ago."
So Tiger basically told me I was the first British journalist to interview him on British soil.
As you can imagine, I've told this story over and over again while sharing a few sarsaparillas.
Furthermore, when relaying the aforementioned story the following day in the Tele, my headline (staying the Steven King theme), as he didn't have a very good round, was: 'Tiger's Nightmare On Dalhousie Street'.
My third tale concerns the Old Firm.
In early July 1989, I received a phone call from a friend, who worked with a prominent brewers company who sponsored Rangers.
He informed me, almost breathlessly, that former Celtic striker Maurice Johnston was to sign for Rangers 'any day now'.
I challenged him as it sounded incredulous but he insisted that I go with it.
Of course, any mega story such as this has to be run past my sports editor and editor, who were very reluctant to say the least.
On phoning our Glasgow office of The Sunday Post to see if they had heard anything, all we heard was laughter coming down the phone.
Not a chance, was one of the printable responses from our colleagues in the west. However, I insisted we should not let it go.
In a compromise, the only few lines the sports editor would allow was a footnote at the end of an unrelated story, which loosely read: "A rumour is circulating that former Celtic striker Maurice Johnston is to sign for Rangers. Now, that would be something."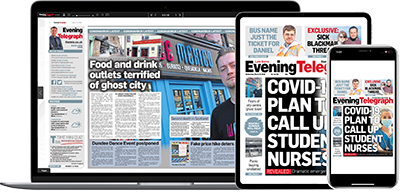 Help support quality local journalism … become a digital subscriber to the Evening Telegraph
Subscribe