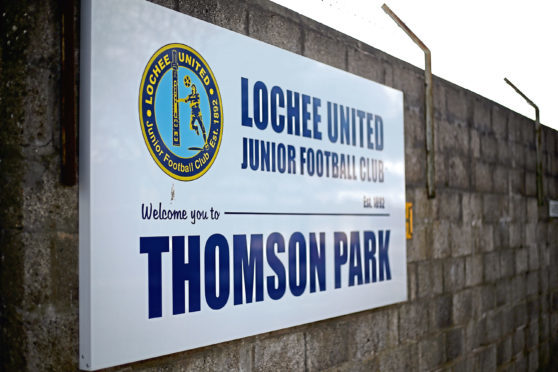 Scottish football just outside the fourth tier is undergoing a massive overhaul, with many clubs defecting from the juniors to join semi-professional leagues.
Regular contributor Kenneth Brannan has a view on this.
"With many clubs leaving the (Junior) East Scotland Super and Premier leagues to join the (senior) East of Scotland League, my own club Lochee United is not one of them," opened Kenneth, of Greenlee Drive in Lochee.
"I admire the ambition of the clubs who are leaving for pastures new, but they need to be careful what they wish for.
"Personally, I am glad Lochee United are staying in the junior set-up.
"My view is I would rather support Lochee United in the juniors than see them risk financial ruin."
Kenneth highlighted the expense clubs go through, as he continued: "Hiring coaches to travel to places such as Edinburgh, the Lothians, West Fife and far beyond must be seriously expensive for any wee club.
"There are other add-ons such as the costs of lunches and teas for players and officials.
"I reckon that kind of expenditure is probably not financially sustainable for the likes of Lochee United.
"Although some of our fans are relatively well off financially, and support the club home and away, the fact is most are not and could not afford the high costs of following our team regularly when they play away from home."
But every cloud might have a silver lining for the Bluebells, as Kenneth pointed out: "One good thing – from my own point of view which is not necessarily shared by other Lochee United fans – is that, with all these clubs leaving the juniors, Lochee United will be involved in more local derbies.
"Hopefully, people like me will be able to see them more often and there may be larger crowds and bigger gate receipts.
"I dearly hope that will keep Lochee United and other local clubs financially sustainable.
"As for the clubs who have bravely decided to leave the juniors.
"I wish them all the very best and sincerely hope they all remain solvent."