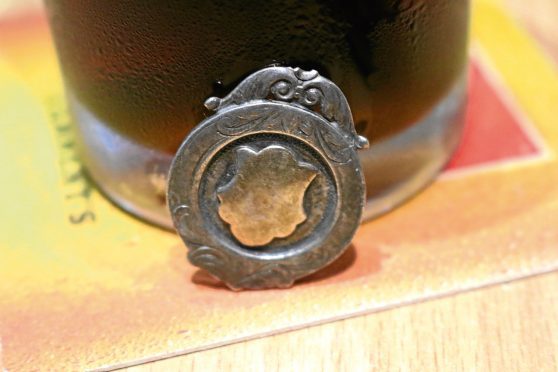 A reader looking for information on a football medal is regular contributor Andy Walker.
"I was sitting in a favourite oasis of mine," he opened.
"I was looking into my own mind when I was interrupted by this cabal of noisy former footballers of assorted abilities, led by Danny McAlpine, of Lochee United fame.
"The noise being made was the start of the Butterburn Youth Club 1961 reunion.
"At first glance, I thought there must be a few nursing homes empty right now.
"Then one of the entourage approached me, Mr McAlpine, esq.
"Danny said: 'I hoped you would be here as I have a mission for you. Find out who owns this and give it back to the family who might own it'.
"Danny, a tricky right-winger in his day, handed over a medal to me.
"It is sterling silver, and the inscription on the back reads 'Dundee Junior Football League. Presented to leading goalscorer 1966-67'.
"As always, when an item of football memorabilia is shown, the interest is huge."
Danny intimated that it did not belong to any of the present company.
Andy continued: "The interest was gaining momentum, and names of prolific goalscorers of that era were being bandied about.
"Joe Rooney, brother of the legendary Jimmy, was sitting beside me shaking his head.
"However, I have a list of possible winners, such as Eddie Innes, Junior Buchanan, John Markie, Jim Brewar and Billy Cooper.
"These aforementioned five names seemed to be the biggest percentage of popularity.
"There was over a hundred years of service given to Dundee Junior clubs by the guys present. How they managed it, I'll never know."
Andy joked: "One good point is that casualties to Tayside hospitals are down since they all stopped playing."
He concluded: "Through the BwB pages of knowledge, can we reunite the owner or family of this prestigious award?
"It's an award that deserves to be with its rightful owner."
If you have any answers for John, or if you have your own story or query, email jbrown@dctmedia.co.uk.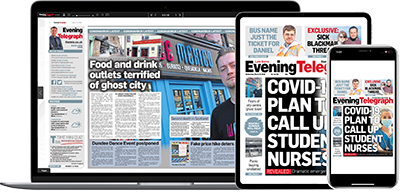 Help support quality local journalism … become a digital subscriber to the Evening Telegraph
For as little as £5.99 a month you can access all of our content, including Premium articles.
Subscribe