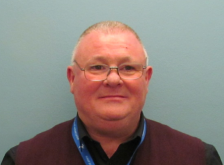 An article in this column on March 12 praised several regular contributors to these pages.
Rob Boag leads the way in that particular department, and it was his compliments which prompted one of the recipients to respond.
Kenneth Brannan said: "Rob Boag, from Canada, spoke highly of articles submitted by myself and my fellow-Lochee United supporter, the legendary Andy Walker.
"Rob also spoke highly of my late father, Jackie, and his brother (my uncle) Albert.
"Myself and my brother Anton, and our cousin Nicoll Brannan (Albert's son, who lives in England), were very proud and thankful to Rob for the way he spoke about Jackie and Albert (who is now well into his 80s and in very poor health).
"Basically, Rob, in his article, was really saying that Jackie and Albert were good footballers, good persons and good company."
Kenneth continued: "However, what pleased us most was the 'good company' part of Rob's tale.
"This is because all three of us were not even born when Jackie and Albert were at their best as footballers.
"Anton and I only ever knew Jackie as our father and Albert as our uncle and, similarly, Nicoll, who is much younger than Anton and I.
"That aspect of Rob's article was particularly poignant for our members of the Brannan family because we recognise that not everyone has it in them to become a talented footballer — or to excel at anything else.
"However, one thing we learned from Jackie and Albert is that every person on the planet has the ability to become a good person — if they want to.
"Despite the fact Albert moved south to live in Manchester in 1961 — and stayed there ever since — he and Jackie remained very close until Jackie died in year 2000.
"They were best friends as well as brothers. Their other brothers, Kenneth and the late Billy, were also good footballers and, more important, good, hard-working people."
Concluding on another note, Kenneth went on: "My Uncle Kenneth featured some time ago in BwB in a photo of a successful St John's school football team.
"His son, Kevin, was also a very prominent, very talented junior football player with Lochee Harp.
"In fact, Kevin could have made a lot of money from football.
"He was offered a professional contract with a senior Australian football team but he did not take up the offer."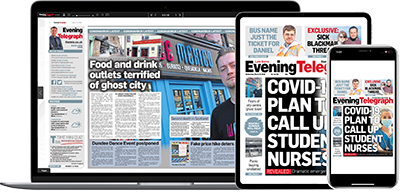 Help support quality local journalism … become a digital subscriber to the Evening Telegraph
For as little as £5.99 a month you can access all of our content, including Premium articles.
Subscribe