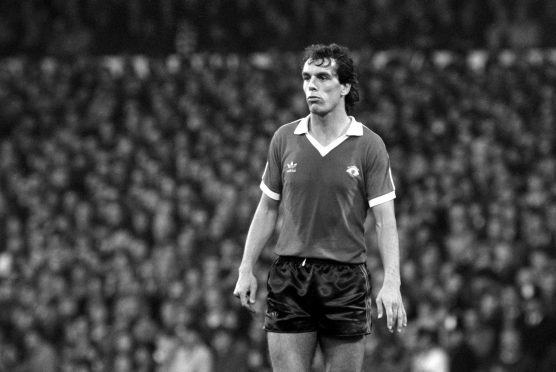 Joe Jordan's 1981 transfer from Manchester United to AC Milan prompted a query from a Monifieth reader.
"I remember this transfer going through and it seemed to happen without the knowledge of Manchester United's manager," said Ken McLean.
"Do you have exact details on this?"
A cutting from the Evening Telegraph (dated July 11, 1981) revealed that Jordan leaving Old Trafford came as a shock to Ron Atkinson, United's new manager.
He did not know what was going on until his striker rang him from Manchester Airport before flying to Italy.
Atkinson said: "We knew he had been in contact with the Italians but his call was the first I knew he was close to joining them.
"It is a blow because I was hoping to persuade Joe to stay here.
"But, when continental clubs come into the picture, you are on a loser.
"You can't compete with the sort of wages they can afford."
Jordan was valued at £1 million at the time but Man Utd received just half of that from AC Milan as they were duty bound to pay a fee based on a percentage of his Old Trafford wages.
The Scottish international striker joined the Manchester giants from Leeds United three years previously for a £350,000 fee.