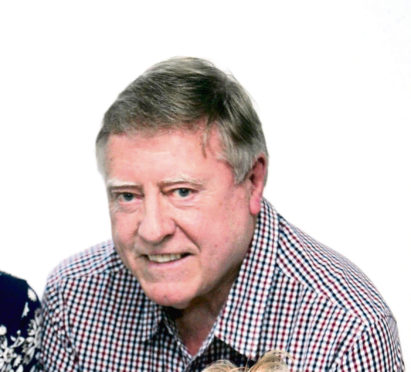 The photograph and reference on December 15 to a DC Thomson inter-departmental football league in BwB brought back happy memories and provoked comment from Mike Jeffries.
Mike was a former DC Thomson employee, and he offered: "There was indeed such a league back in the late 1960s/early 1970s, one of the teams being the all-conquering Editorial All-stars of which I, along with the late Bill 'Bucko' Johnstone, had the pleasure of being co-manager and selecting the starting XI for each match.
"The matches were played on the public pitches down at Riverside.
"The All-stars players were drawn from the editorial staffs of DCT's newspaper and magazine editorial departments, along with one or two members of the art department.
"They included at least one, David Small, who, if memory serves me correct, had played professional football with Dunfermline.
"Another one – goalkeeper Sandy Williamson – I believe had been capped for a Scotland amateur XI. Other regulars in the team were Alan Proctor (later to become editor of the Evening Telegraph), Roy Myers, John Milne, Ian Gray, Harry Boylan, Ed Gorrie, Ian Munro, Ken Gordon and Walter Fearn.
Mike, from Monifieth, continued: "The team played in royal blue strips and white shorts and goodness knows why we chose those colours, as most of us were die-hard Dees!
"The purchase price for the set of strips was lent to us by Mr R D Low, the then managing editor of the juvenile publications department.
"I vividly recall getting 'RD's' agreement to help us out by lending us the money to buy the strips.
"To be honest – and now that I think of it, I'm feeling just a teeny bit guilty – I have no recollection of our ever having paid him back!
"The All-stars were certainly worthy of their name in that they invariably swept aside all the other teams in the league, the names of none of which I can remember.
"I wonder if any of your readers can recollect any of those other teams.
"I know for certain that several members of the All-Stars team of that era are sadly no longer with us, but, perhaps, some of your readers can bring to mind the names of players I haven't already mentioned."
Former press photographer Dave Martin also got in touch.
He said: "The article on the Tuesday night DC Thomson League brought back memories.
"I played in the league for Editorial Strollers.
"The team photo used in your article was, I am sure, Corinthians.
"They always did well in the league."
I also played in the league for a few years after joining the firm in 1967. Teams I remember were Real Castereo (from Bank Street), Bank Street Apprentices, Reporters, Meadowside Caseroom, with teams from Kingsway, West Ward and Lindsay Street also taking part.
The mention of Alan Proctor should interest die-hard BwB readers. Without his support, enthusiasm and foresight as editor of this newspaper, this column would not have materialised.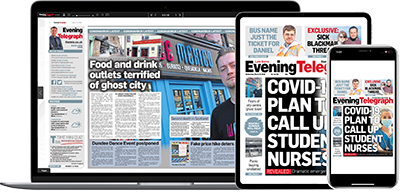 Help support quality local journalism … become a digital subscriber to the Evening Telegraph
For as little as £5.99 a month you can access all of our content, including Premium articles.
Subscribe