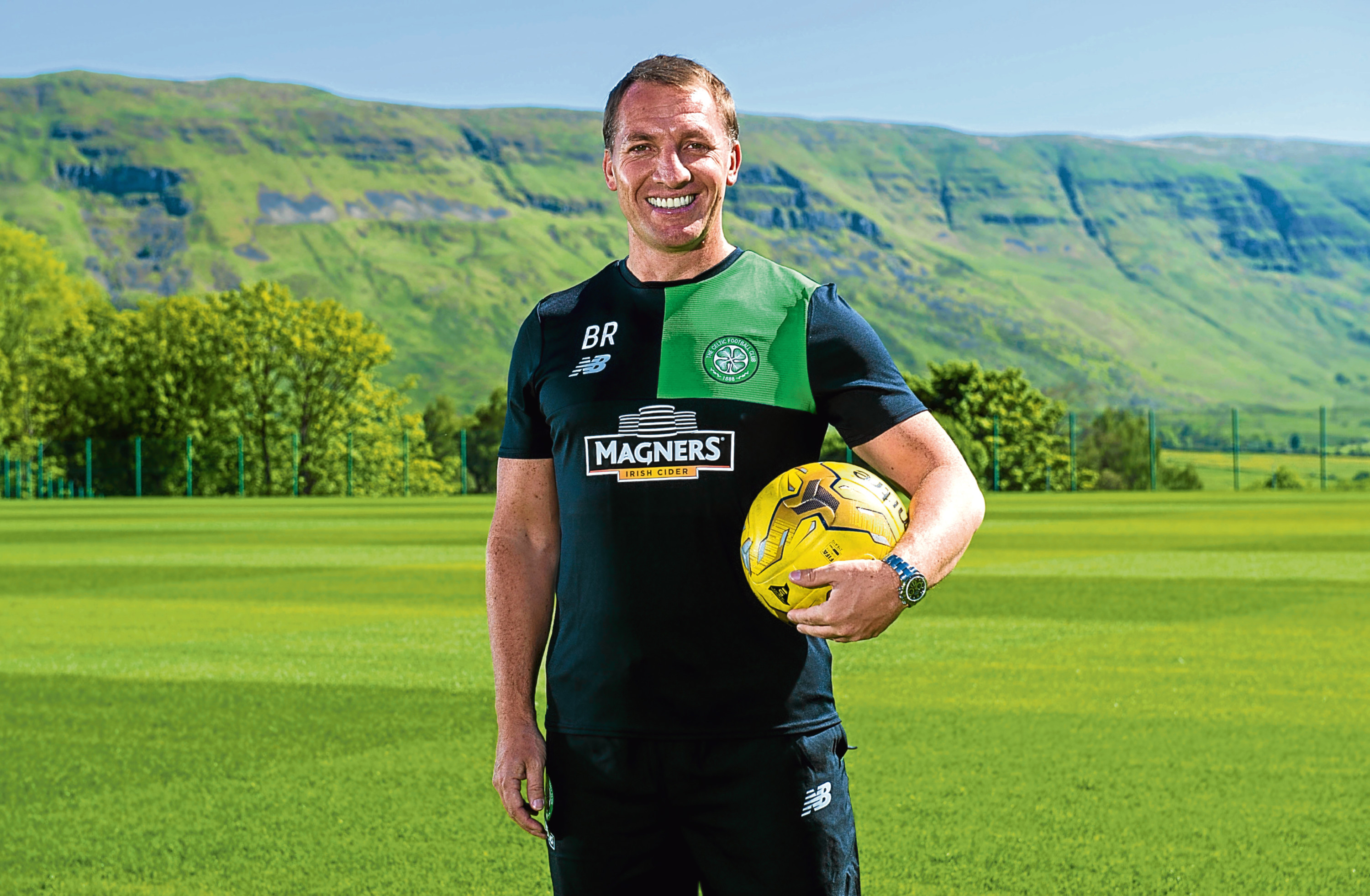 Scottish football needs a massive shake-up.
During the latest of my ramblings on how the game can be sorted, we witnessed Celtic cantering undefeated to the treble in the season just ended.
It was very good for green-and-white worshippers but embarrassing and boring for the rest of us.
That side of the 'problem' is not going to change anytime soon.
The last few decades have seen big Scottish clubs such as Rangers, Hibs, Hearts, Dundee United and Dundee, among others, playing in lower leagues.
For the good of Scottish football, some form of legislation has to be implemented so that the top flight of our game stands the best chance of having all, or most, of our top teams on show.
A 'fail-safe', if you like.
These clubs signed players looking for a quick fix return to the top league, with little or no long-term view.
In my mind, the Scottish Premiership should be a minimum of 14 teams. I would actually go for 16, with a top eight and bottom eight split.
If any of these above-mentioned clubs then end up bottom in a set-up such as that, then, of course, they deserve to be relegated.
Larger leagues would also give sides such as Falkirk, Morton and Raith Rovers a better chance to get up to compete in the top flight.
Teams such as Inverness Caledonian Thistle, Hamilton Academical and Ross County have come up in recent years and, for the most part, have held their own.
However, they bring little travelling support but welcome hordes of fans who visit their ground. In other words, they are being subsidised to an extent by the rest.
Hamilton had to beat Dundee on the final day of last season at home to avoid automatic relegation and this was played in front of only around 2,600 fans.
Given that Dundee would have taken through a fair percentage of that, it's obvious the town of Hamilton can't or won't support a Premier League side.
Our regular correspondent from Canada, Rob Boag, also has a view on the current state of the Scottish game.
He said: "With the 2016-17 season done and dusted, as a Celtic supporter, I should be euphoric at their invincible season.
"However, a look at the final point spread takes the edge off euphoria.
"All I see is a league bereft of competition and, when there is a lack of competition in sport — any sport — well, that leads to predictability.
"And predictability doesn't get the adrenaline flowing. In fact, this reminds me of a Peggy Lee song title.
"Folks from my generation will remember Peggy. She was a lovely-looking lady with a sultry voice and one of her hits was a song titled: 'Is That All There Is?'
"And you can't find fault with anyone looking at the final SPL standings and asking: 'Is that it, is that all there is?'
"Peggy, however, offered some therapeutic advice when she ends the song with 'Let's break out the booze and have a ball, if that's all there is.'
"The English Premier League after the Christmas break, when head coach Antonio Conte tinkered with Chelsea's formation, also became predictable.
"Now, the word predictable is an adjective that should never be applied to a team that wins the Premier League.
"There are teams such as Arsenal, Chelsea, Liverpool, Manchester City, Manchester United and Tottenham who throw around millions and millions of pounds like confetti.
"Players from far-flung countries (and agents) are hailed and heralded as club saviours.
"And yet Chelsea made the 2016-17 Premier League predictable while the other three teams that make up the top four played shambolic football.
"There were too many games when teams with multi-millionaire line-ups, and multi-millionaires on the bench, couldn't score a goal.
Continued Rob: "During the summer of 2016, two events took place that shaped and cast the die for the English and Scottish top flights.
"Two men entered these countries and took a grip of two teams that were stuttering along, gave them a shake and gave them belief in themselves.
"Antonio Conte was a newcomer to English football and to Chelsea, a team that was demoralised after its miserable 2015-2016 season.
"Conte's passion, his drive and his competitive coaching style rejuvenated this lacklustre team into Premier champions.
"We look forward to seeing how far he can take Chelsea into Europe this season.
"Brendan Rodgers was a newcomer to Scottish football and to Celtic, a team that lacked direction and conviction.
"With his tactical vision and work-ethic coaching style, he has transformed Celtic into a record- breaking championship team.
"We look forward to see how far Rodgers can take Celtic into Europe this season."
Comparing the men, Rob went on: "Rodgers and Conte. Two men with personalities that have nothing in common.
"Conte, a fiery animated tempestuous Italian. Rodgers, a level-headed composed and thoughtful Irishman.
"And yet, with almost opposite personal traits and characteristics, both men are winners, clear-cut winners, and that is the one factor they share.
"They possess relentless drive to win, or perhaps it's a relentless drive never to experience defeat.
"Whatever it is, I hope Rodgers and Conte stay around for years to come."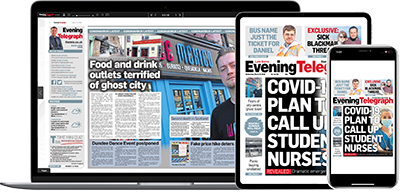 Help support quality local journalism … become a digital subscriber to the Evening Telegraph
Subscribe