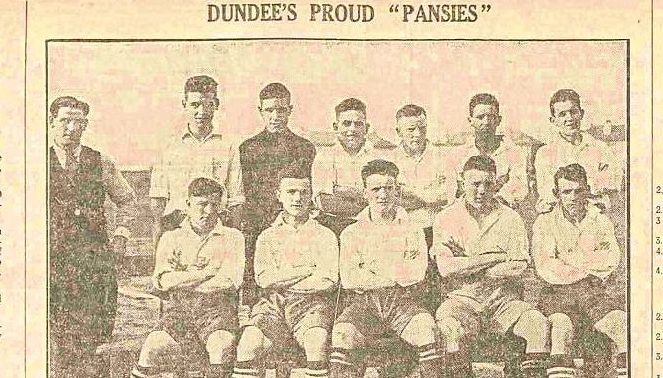 Our story on June 7 about Dicky Boag created interest from a family member in England.
To refresh, an active member of Dundee Stars junior development Michelle Dye, whose partner is Richy Boag, wanted to know more details about a newspaper cutting she had come across after the death of a relative.
The cutting included a photo and featured Dicky with Harp team-mates and their Scotland Junior caps.
We were able to give Michelle quite a bit of information after I enlisted help from BwB's 'North American correspondent' Rob Boag, who is Dicky's nephew.
Norfolk resident Leslie Reilly was alerted to this by a relative.
"Dicky Boag was my grandad but, unfortunately, I never met him," said Leslie (48), who moved south from Dundee over 20 years ago.
"He was my mum's dad and he died after the war.
"I don't know where these caps are now as I was told they were lost during the 'flit' when the family moved from Hawkhill.
"I think that is a real shame.
"Some family members, I believe, inquired if other caps could be manufactured — and we would have been willing to pay for them — but have been told that couldn't happen.
"That's a real shame."
Leslie, who was brought up in Whitfield and attended both the primary and secondary school in the Dundee suburb, continued: "My other grandad was a bit of a player, too. He was Paddy Reilly and he was in the Dundee Violet side which won the Scottish Junior Cup in 1928–29.
"The Pansies beat Denny Hibs 4-0 at Dens Park after a second replay."
I could not find a 'glossy' photo of the Violet Scottish Cup-winning side but Barry Sullivan of our archives department came up with this cutting, which features Paddy.
He is second from right in the front row, in the old inside-left position.
* DURING a discussion with friends, Willie Johnston's name came up in the conversation.
The former Rangers and Scotland left-winger is, perhaps, best known for being sent home from the World Cup in Argentina in 1978 after failing a drugs test. One of those in the discussion — he doesn't want his name mentioned, shy boy — also said he was one of the few to score three penalties in a game.
Now, I've researched such feats in the past and couldn't remember 'Bud's' name coming up. So, delving into the files, I eventually found the answer.
On November 6, 1971, against St Johnstone at Muirton Park, Johnston did, indeed, take three penalties and net three times in the game.
However, he scored only two directly from the spot, with his third counter coming from the rebound after he missed the penalty-kick.
He netted his hat-trick after coming on as a substitute — and all his goals were scored in the second half.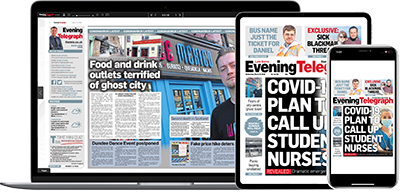 Help support quality local journalism … become a digital subscriber to the Evening Telegraph
Subscribe