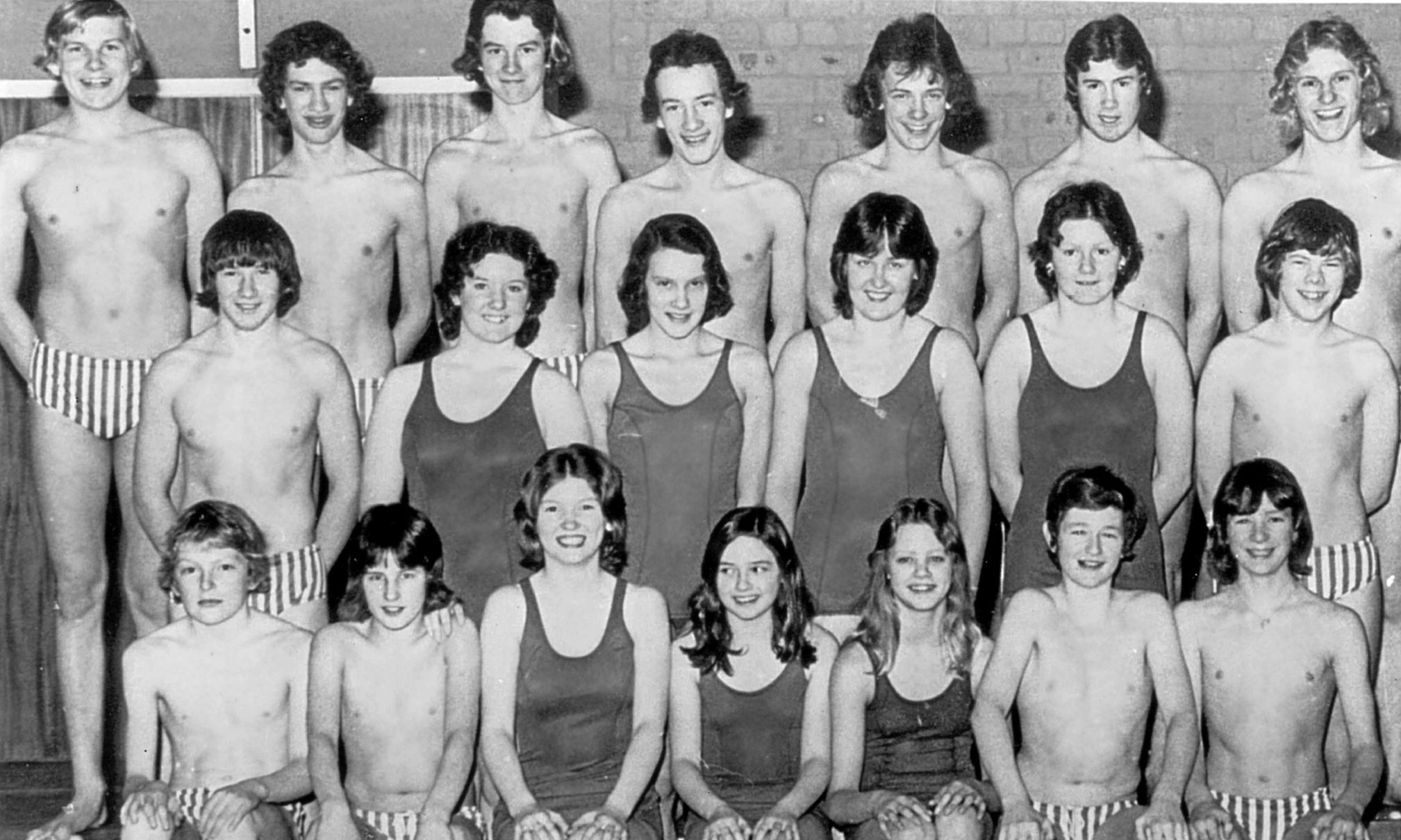 What  started out as a rumour has turned into stark reality and, this week, Menzieshill High School in Dundee closes its doors.
Plans to demolish the much-loved school begin soon.
While there soon may be no concrete standing, memories of good times at the establishment will never leave those who attended and worked there.
Frank Jordan, the Evening Telegraph's swimming and water polo correspondent — and a good friend to this column — is but one who is extremely saddened at the turn of events.
Frank, however, has remained positive and has furnished BwB with a list of pupils who excelled.
He opened: "In its 45-year history, a large number of Menzieshill High School pupils have made their mark in business, medicine and sport.
"As a member of the PE staff, I saw a number of pupils excel in various sports representing their school, city, Scotland and Great Britain.
"It was down to the enthusiastic pupils and good coaching by PE teachers and staff from the main school.
"I doubt if there is another school in the UK can equal Menzieshill's achievements and a number of their records still stand today."
It's in the swimming pool that the school really excelled.
A very proud Frank went on: "The team was formed in March 1973 and won their first Tayside championships in 1973.
"They won all the Tayside championships, boys and girls individual championships, the 100m freestyle and both team events.
"This record still stands today.
"In December 1973, they set a world record for the 20 swimmers 24-hour 100-mile relay and they repeated the same feat in 1977 and 1980.
"They were the only school team to have relay teams in all the boys and girls finals in 1977.
"They held tours from the Orkney Islands to Penzance in Cornwall and a number of the swimmers represented Scotland in the Scottish Schools and Scottish Swimming Association internationals.
"Billy McGoldrick swam in two Commonwealth Games and he and his sister Angela gained scholarships at Houston University."
Water polo was another aquatic sport where Menzieshill pupils excelled.
Frank enthused: "They won all the Tayside school championships, the U/14, U/16, seniors and girls and a large number of their players were chosen for Great Britain and Scotland.
"Annette Mooney played for Great Britain and took part in two European Championships and one World Championship.
"And she was captain of the Menzieshill Ladies team that won the British Championship in 1984. Again, this record still stands today.
"Annette passed away two years ago and, for her achievements in the sport, she was inaugurated into the Scottish Swimming Hall of Fame.
"She was the first female player to be awarded this honour and is only the second polo player in the Hall of Fame.
"When Menzieshill school closes, the last international player who still represents their school, club and country and Great Britain is Hannah Edwards.
"Hannah started taking up the sport at the age of 13 and is still in the GB U/19 squad."
Frank concluded: "Personalities also appeared at Menzieshill.
"Ron Pickering visited the school twice with the programme We Are The Champions, and Menzieshill twice reached the finals.
"In 1977, David Wilkie, who won the gold medal at Montreal in 1976, presented a trophy to a hockey team and, afterwards, had a meeting with the swimmers."
Versatility in sport was to the fore, however, as Frank continued: "It wasn't all swimming and water polo as the evening classes were very popular with the community and provided groups for all age levels, while primary schools in the area were catered for.
"I've listed a number of pupils. I may have missed some names out, for which I apologise, but I saw these people excel in their sports.
"In athletics, there were John Zuck and the O'Parka brothers, Richard and Jonathan.
"Cyclist Kevin Stewart trained with Chris Hoy for the 2012 Olympics and took part in the Commonwealth Games in Delhi in 2010.
"Fiona McNabb was a first-class golfer and took part in senior women and junior tournaments throughout the world.
"Colin McNabb represented Scotland at chess in various tournaments.
"Brian Bell, who is a weightlifting champion, won Strong and Iron Man competitions."
n See below and right for more.