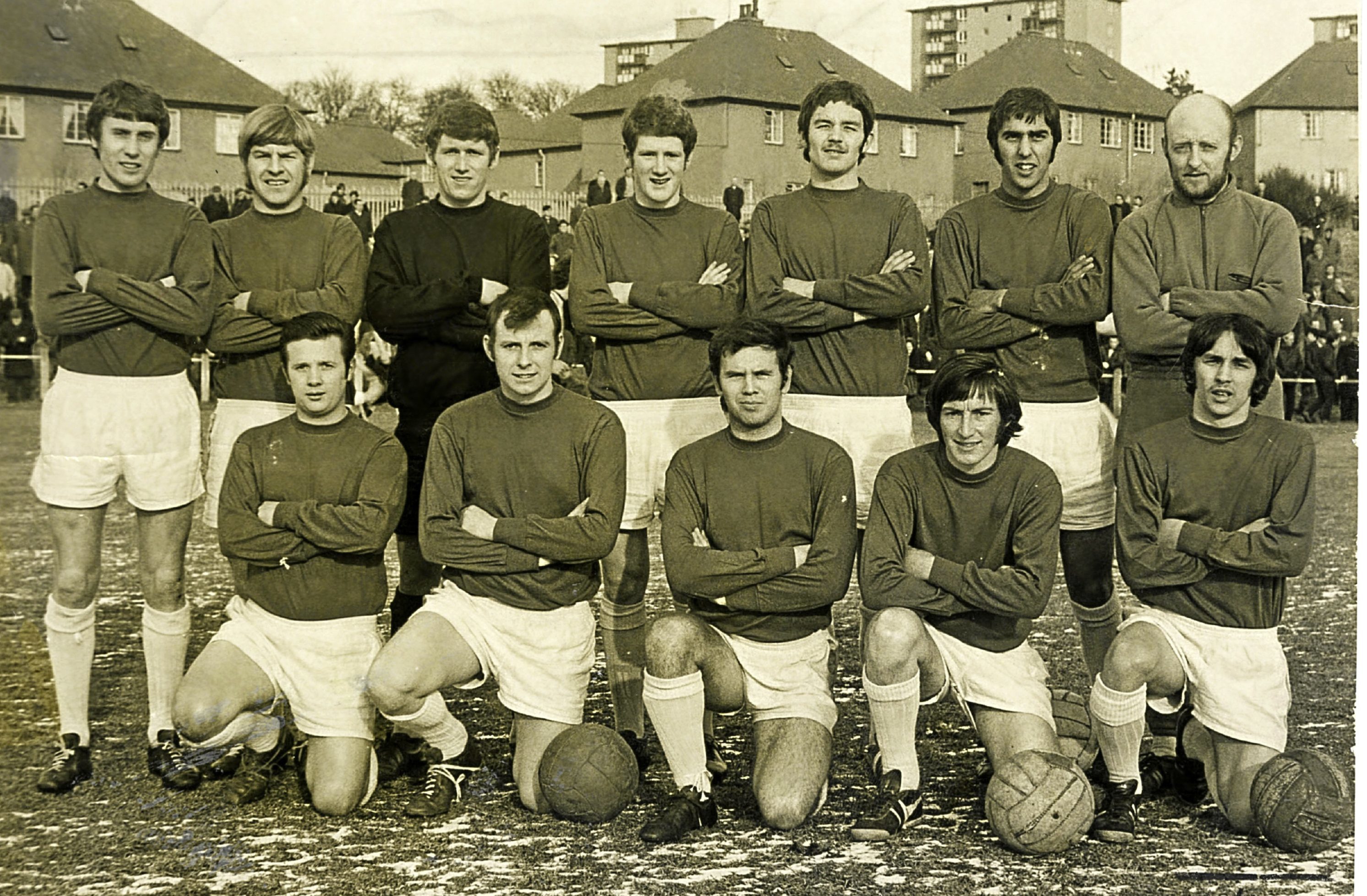 The recent passing of former Lochee United, East Fife and Forfar Athletic striker Jim Finlayson touched many.
Since I featured Jim on July 12, several readers got in touch to laud him.
Brian McNicoll came across Jim at quite a number of stages in his life.
"It was quite unbelievable the way things panned out," said Brian, himself a former striker at junior and senior level.
"I first came across Jim when I was in first year at Stobswell Secondary," said Brian, formerly with East Fife, Forfar and Brechin.
"He was in their great U/15 team with the likes of Peter Lorimer and my brother Jim.
"Everyone looked up to him then because it was obvious he was a magnificent player.
"My next sighting of Jim was in the East Fife dressing-room when I signed at Bayview.
"To be honest, he took me under his wing and looked after me.
"However, even in that dressing-room with a lot of great players, he was very well respected."
Brian, who also had stints in the Highland League in addition to a successful spell with Carnoustie Juniors, continued: "Ironically, I took his place in the team when he tragically broke his leg just prior to flying south to talk to Crystal Palace.
"That was a really sad day but Jim bounced back to play again."
Brian continued: "When he went back to the juniors, late in his career, I signed him when I was manager of Violet.
"He was different class but that sums up Jim.
"He didn't say much but was a great player and a great goalscorer. In fact, you could call him a 'silent assassin'!"
Dave Bruce was also a team-mate of Jim's and he reflected on just how good a player he was.
"I played with Jim in a very good Lochee United team," he recalled.
"He just looked as if he would score every time he was on the ball.
"It was a pleasure to play alongside Jim. He will be sadly missed by all who knew him."
Reminiscing, Dave continued: "I was also part of a very special Butterburn Youth Club team.
"Our main striker there was John Duncan, who would go on to play for Dundee and Tottenham Hotspur.
"I've got to say, though, that Jim and John had other team-mates — too many to mention by name — who worked away to supply them with plenty of chances."
I couldn't trace a Lochee United team photo with Dave and Jim in it. However, here is one (top of page) from 1970.
Above right is Dave featured with John.
*We've been featuring snippets in recent months about the early years of several local junior clubs.
Rob Boag has come in with some additional information on Lochee United.
He offered: "A team called Lochee United were playing in the Scottish Northern League as far back as 1892, and won the Forfarshire 2nd XI Cup in the 1893-94 season.
"In the early 1900s, United also played in the Forfarshire County League which included Dundee Wanderers, Arbroath, Forfar Athletic and Montrose."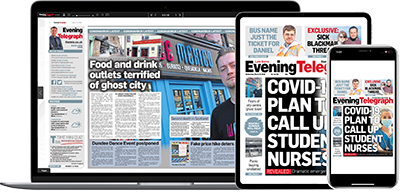 Help support quality local journalism … become a digital subscriber to the Evening Telegraph
For as little as £5.99 a month you can access all of our content, including Premium articles.
Subscribe