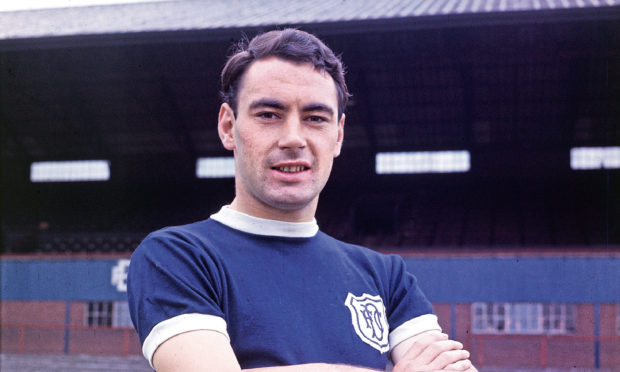 The passing of Alan Gilzean was noted by Rob Boag.
He said: When I saw the heading above the article 'Alan Gilzean Obituary', I felt a tinge of sadness that comes on us when we hear or read of someone we admired for their skills and talents had died.
"And Alan Gilzean gave fans who are addicted to this sport a great deal to admire.
"Memories can be mirages, informing you of dates and locations that are not quite accurate.
"But there is clarity in my memory of Alan Gilzean and Dundee FC in the 1962-63 season.
"The European Cup – European football – was on its way to Dens Park."
Should Dundee have been playing in such exalted company?
Rob, now based in Canada, continued: "This was the football world of Real Madrid and Benfica, along with the great German and Italian teams.
"Anticipation and excitement was contagious moving through the Dens turnstiles for that first European game.
"The expectation was electrifying.
"The programme told us it was Dundee FC v Cologne, a German team with a reputed impenetrable defence.
"No-one – absolutely no-one – could have come close to a forecast of how this game would be played and no-one would have dared project the number of goals scored. Alan Gilzean had a brilliant hat-trick, his deft touches were a joy to watch.
"The cross swung over from Gordon Smith into Cologne's box was met by Gilzean, and his head launched a guided missile, the ball bulged and strained the goal net.
"The crescendo from Dens was fuelled by an emotional cocktail of euphoria and incredulity, a local wag told me the noise was heard in Cologne. This was the European Cup – how was this possible? The final score of Dundee 8 Cologne 1."
The tournament progressed, as did Rob: "Dundee FC and the European campaign advanced.
"Sporting Lisbon came to Dens, as did Anderlecht, and Alan Gilzean had notched eight goals so far in this tournament between home and away games. And now the European Cup semi-finals, the first game would be in Italy against AC Milan, and The Courier the morning after the game described it as ugly and rough.
"In the return game at Dens, Alan Gilzean was sent off after eventually retaliating against the brutal attacks on him from Milan players.
"It was an exit of frustration for Dundee FC from the European Cup and it stripped naivety from all Dundee football fans in the belief that this sport should be played in the spirit of fair play by both teams, and that referee decisions would be unbiased and judicious."
Rob concluded: Some years ago, I would frequent a watering hole called The Saracens Head, and among the patrons were a couple of lads who hailed from north London.
"They were Spurs fans. When they described the on-field exploits of Alan Gilzean, it was with awe and reverence.
"And, after a few cocktails, one of them would burst into a song that was sung at White Hart Lane that hailed Gilzean and Chivers.
"Much has been written about Alan Gilzean, but not enough can be said.
"One of the great front men to come out of Scotland with 22 caps."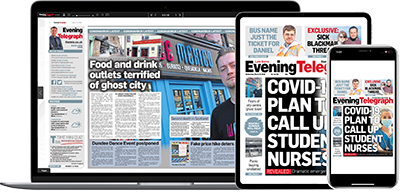 Help support quality local journalism … become a digital subscriber to the Evening Telegraph
Subscribe