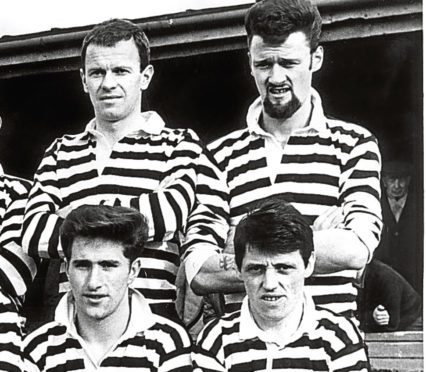 George Doull's tale of the time he played for Brechin City against Dundee caught the imagination of Rob Boag.
Our Canadian friend opened: "It is everything a vignette should be.
"Anyone who appreciates a good story will enjoy George Doull's descriptive article on February 16 this year.
"I wasn't at that Dundee v Brechin City Scottish Cup tie in 1964, but can still recall workplace banter about the Brechin player who legged it off the pitch.
"Salutations, George – a great entertaining article.
"I hope you share more of your youth with BwB.
"What also caught my attention was a mention and photo of 'The legendary Alec Sharp.'
"Alec and I were school pals.
"We were in the same class at St John's – the Park Place 'Johnnies'.
"I suppose it is in some way an act of homage when you can still recall teachers' names.
"Mr Murray (ex-Lochee Harp) and Mr McKillen were the teachers who influenced our class.
"The headmaster was Brother Ligouri, a stern but fair man, whose features could have been carved by the sculptor who chiselled Mount Rushmore.
"The two best football players in my Johnnies class were Alec Sharp and Shug Gourley, both graduates from the outstanding 'Forebank Academy of Football'.
"I watched Alec play a good game for Scotland Schoolboys at Dens Park (around 1952) – right-half, I believe, was Alec's position in that Scotland team.
"As you age, your memory tends to give a bodyswerve to accounts of events, and sometimes veers off in another direction or time zone.
"My memory tells me that Alec also emigrated to Canada, to one of the east coast provinces.
"Through emissaries in Dundee, we tried to contact each other, but it never happened.
"I would be grateful if any BwB reader has other information on Alec Sharp."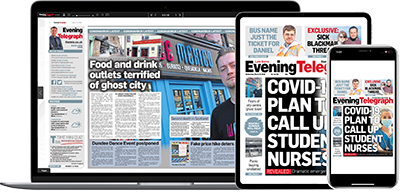 Help support quality local journalism … become a digital subscriber to the Evening Telegraph
For as little as £5.99 a month you can access all of our content, including Premium articles.
Subscribe