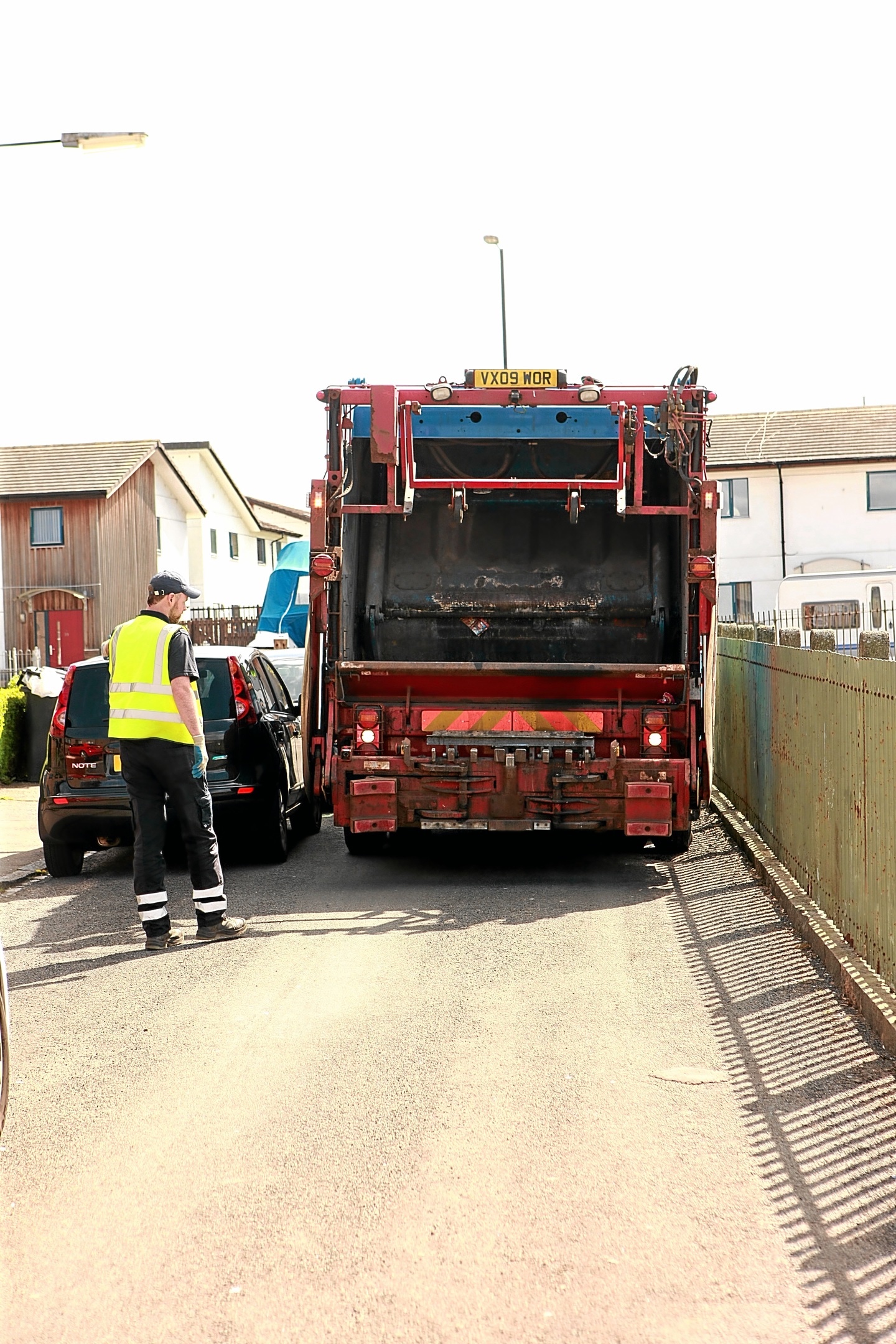 Residents of a Dundee cul-de-sac think the council's bin collection service stinks — and they want to see improvement.
Bruce Lawson, 54, has hit out at the irregular service to Balcairn Place and has accused the council of treating residents like second class citizens.
He said: "Myself and my neighbours are constantly having to call the council to report that our bins have not been collected again on a weekly basis.
"I have been informed by several senior members of staff at the council that it is up to the driver if they choose to drive down a street or not depending on if they feel safe to do so.
"I respect that if a driver does not feel it safe to travel down a street in reverse then they should not do so.
"At the same time, the residents of Balcairn Place still need their bins emptied as this is part of our council tax payments."
The IT administrator added: "We've asked to have the fence on the opposite side to the houses moved and replaced by a footpath as it is a narrow street.
"But the point is, they could empty bins before, so maybe they need to see if the driver needs more training.
"It feels like excuses — we're paying for a service from the council that they're not providing and it's frustrating."
The rubbish bins were not collected this week on the scheduled day of Tuesday but while the Tele was there, a bin lorry arrived and attempted to drive down the street.
Although the street is narrow with cars parked, the lorry managed to reverse halfway down the street for the workers to collect.
Another resident in the street, Margaret Abernethy, 65, complained about the inconsistency of the service.
"It's become an on-going issue that now happens on a regular basis", she said.
"The normal driver of the truck seems to be reluctant now but the guy before didn't have this problem.
"And there are narrower streets in Douglas than this.
"We want the person responsible for the decisions to have a look at various options and find a solution."
A Dundee City Council spokesman said: "We have been discussing on-going access issues with local residents.
"Council officers will continue efforts to try to find a resolution."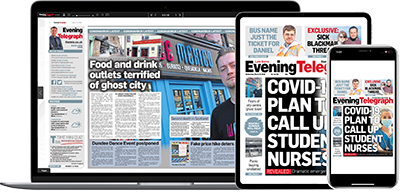 Help support quality local journalism … become a digital subscriber to the Evening Telegraph
Subscribe