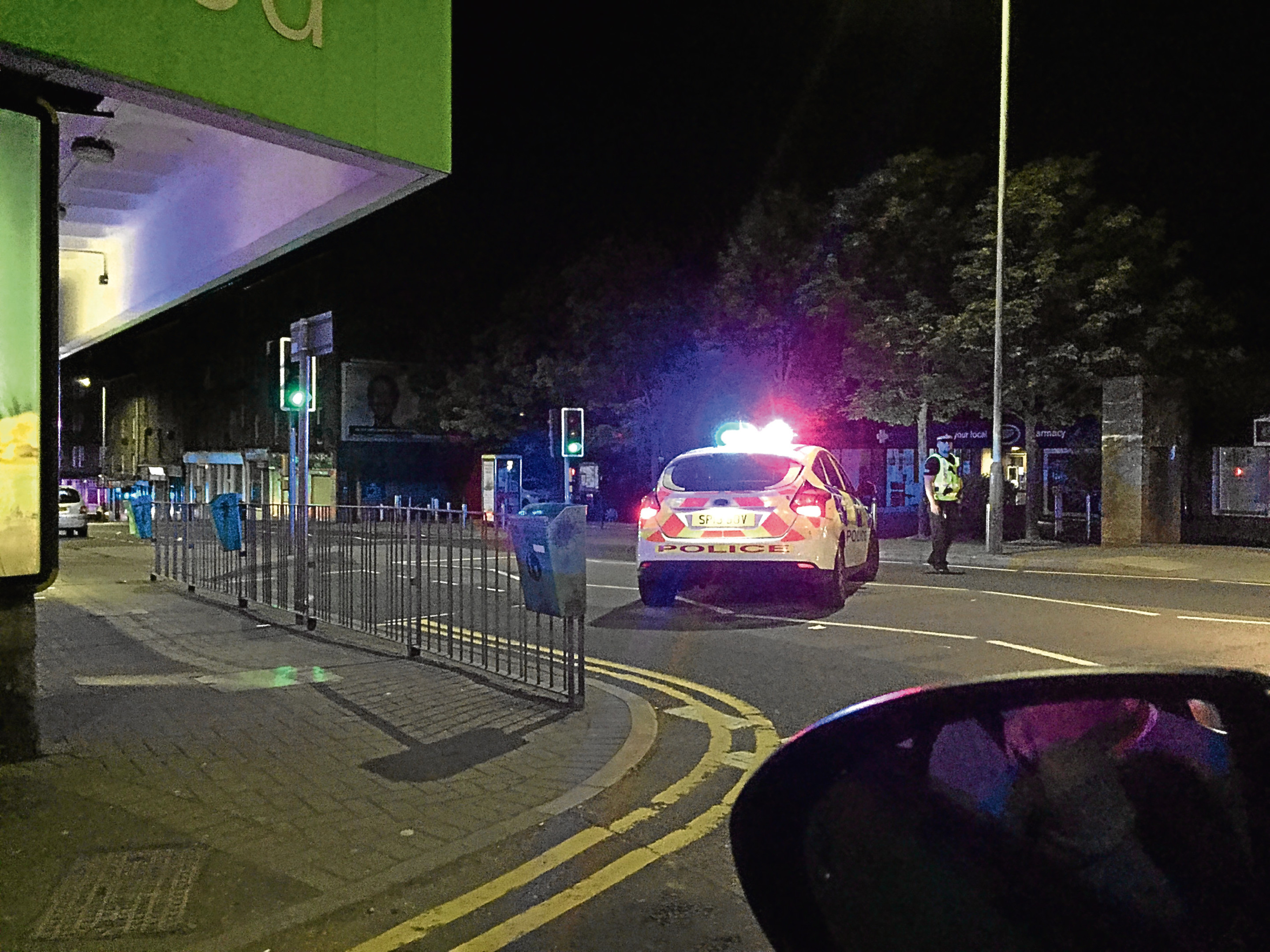 A MOTORCYCLIST was rushed to hospital with a suspected broken leg after colliding with a car on a Dundee street.
The incident, which took place on Arthurstone Terrace, saw Albert Street closed to traffic from where it meets Arbroath Road up to McGill Street junction.
Police and the ambulance service attended the scene just after 11pm on Friday.
The male motorcyclist was taken to hospital with a suspected broken leg and the female driver of the car was checked out at the scene.
Eyewitnesses said that there were 10 police units on the street, with officers directing traffic away from the scene at both ends of the closure.
One eyewitness who said he was coming back from town after being picked up by his partner described the scene to the Tele.
He said: "I was driving up the road and there were about 10 police cars on Albert Street — officers had completely closed the road and were directing traffic away from the scene.
"My first thoughts were that it must have been a murder or some other serious incident because all you could see up the road was blue flashing lights and police units.
"There were signs which said "police incident" stationed on the road and officers standing at both ends of the roadblock.
"The road was closed from the junction with Arbroath Road right up to where McGill Street meets it.
"I tried to stop to have a look but I was told to go away by an officer, who was standing guard on Albert Street at the Co-op.
"It's not something you expect to see at that time of night — there's police in the area a fair bit but never to that extent. They were all over the street."
Another eyewitness saw the motorcyclist being taken away by ambulance.
He said: "The car was an absolute mess and there was a woman standing beside it looking extremely shaken — I would have thought the car was a write off.
"There was an ambulance at the car park on Craigie Street and there was a guy lying on the ground.
"It was a fair distance from where the actual crash was — it was a big powerful motorbike that he was on.
"He was taken away in an ambulance but that wasn't until about half an hour afterwards."
A Police Scotland spokesman said: "We attended a road traffic collision on Arthurstone Terrace involving a motorbike and a vehicle. The male driver of the motorbike was taken to hospital and the car driver was checked out.
"The motorbike driver was taken to Ninewells Hospital with a suspected broken leg.
"Inquiries are continuing."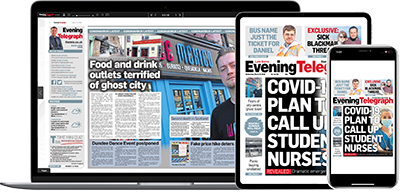 Help support quality local journalism … become a digital subscriber to the Evening Telegraph
Subscribe