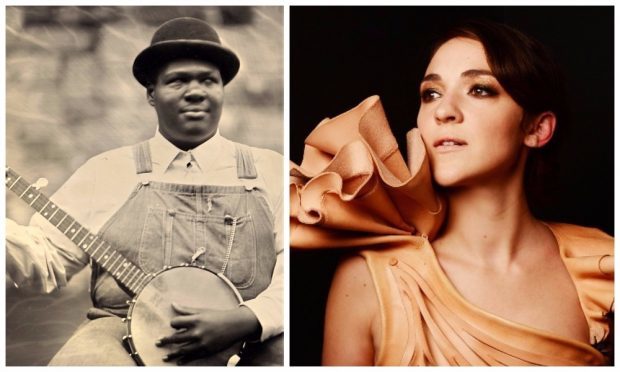 Organisers behind this year's Dundee Jazz Festival have said the event will "put the city on the map".
From November 15 to 19 some of the best musicians from the local and American jazz and blues scene will be in town.
With concerts at the Gardyne Theatre, Dundee Rep, The Reading Rooms, HMS Unicorn and a standalone event in Broughty Ferry, the packed programme — which has just been announced — features a number of special concerts marking 100 years of jazz.
Agnese Daverio, festival director, said she and her team were "pushing the envelope" for 2017's event.
She said: "We're planning to put Dundee Jazz Festival on to the international map for jazz, with a distinctive programme that's rooted in tradition but aiming to reach out to new audiences in all sorts of new ways.
"Furthermore, we're very excited to have many women in this year's programme, changing the trend and perception of their role in the music scene."
This year marks a century since the first jazz recording was made in New Orleans, and the festival will mark the occasion with more concerts than ever.
The shows will celebrate the genre and its offshoots, from blues and soul to hip-hop, all across the city.
In addition, Broughty Ferry will host its own "festival within a festival", Jazz in the Ferry, on Sunday November 19, featuring 10 acts across five venues.
Jazz artists set to perform include New York singer Becca Stevens, Scottish jazz vocalist Seonaid Aitken and drummer Jaimeo Brown, who has performed with the likes of Stevie Wonder and Carlos Santana.
The five-day festival will also feature accomplished blues artist Jerron "Blind Boy" Paxton, playing his first-ever Scottish show, the Grainne Duffy Band and the Gerry Jablonski Band.
Agnese added: "We hope to welcome back old friends, and say hello to many people trying out the Jazz Festival for the first time.
"There will be super-attractive advance ticket deals, and special offers for students and other groups to make sure everyone has a chance to enjoy the festival.
"The festival is also looking for volunteers to join the team and help deliver this fantastic event."
Tickets will be on sale from October 4 and can be bought online and via both Dundee City Box Office and Dundee Rep.
For more information visit the Dundee Jazz Festival website.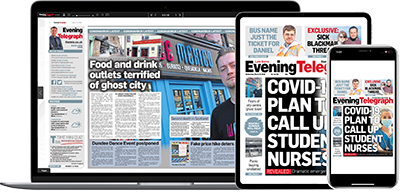 Help support quality local journalism … become a digital subscriber to the Evening Telegraph
Subscribe