Tayside's biggest wrestling event is set to go ahead this summer, despite its organisers still grappling with Dundee council licensing chiefs.
Much to the relief of wrestling fans, Hell for Lycra, which attracts more than 1,000 fanatics into the Caird Hall, has been given the green light for later this summer.
The event has welcomed some of the world's most famous former WWE stars such as Million Dollar Man Ted DiBiase, Rowdy Roddy Piper, Tatanka, and Hacksaw Jim Duggan.
It had been feared the event would have to be cancelled as organiser David Low, who runs Scottish Wrestling Entertainment, had been unable to obtain a licence to put on one of his similar but smaller events at the city's Ardler Complex.
The council said "previous incidents at similar events" had raised safety concerns meaning paramedics and specialist insurance would be needed – bringing extra costs which Mr Low said were "unaffordable".
Branding the new rules "absurd", Mr Low also said this essentially meant the authority was defining wrestling as a sport.
Although the flagship event will go ahead on August 18 as originally planned, the council has so far refused to budge on its stance on the organisation's other events.
Mr Low said he was pleased Hell for Lycra is going ahead but added the smaller shows are "crucial" to raise funds for the year's biggest event.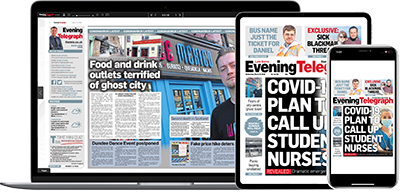 Help support quality local journalism … become a digital subscriber to the Evening Telegraph
For as little as £5.99 a month you can access all of our content, including Premium articles.
Subscribe