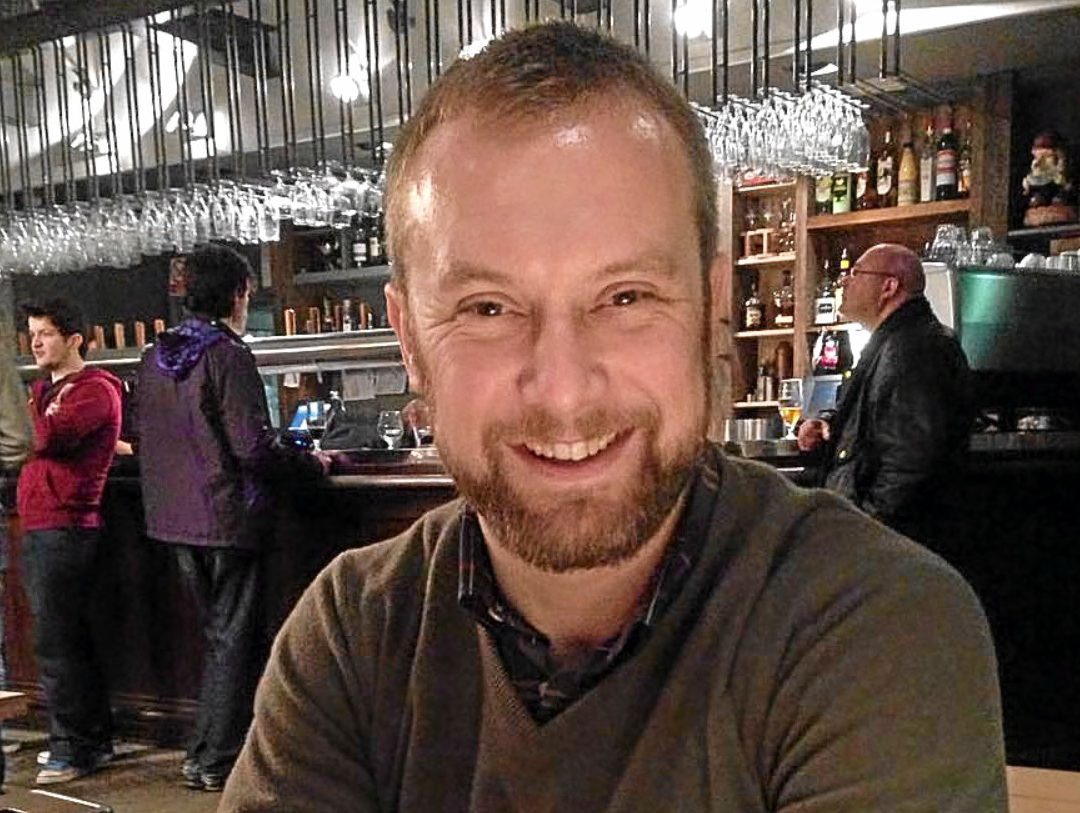 THE parents of a Tayside man who was found dead in his home have told how they've been left with a "big void" in their family.
Bradley Hirst, from Carnoustie, was found dead aged just 36.
Parents Phil, 66, and Sheila, 62, also from Carnoustie, today told the Tele of their heartbreak at their son's passing.
Phil said: "Bradley was full of life and would never sit still. He was always doing something.
"He was a cheery, fun-loving guy. Everyone who ever met him liked him.
"He was just a great lad in every way. We spoke all the time. We are a very close family.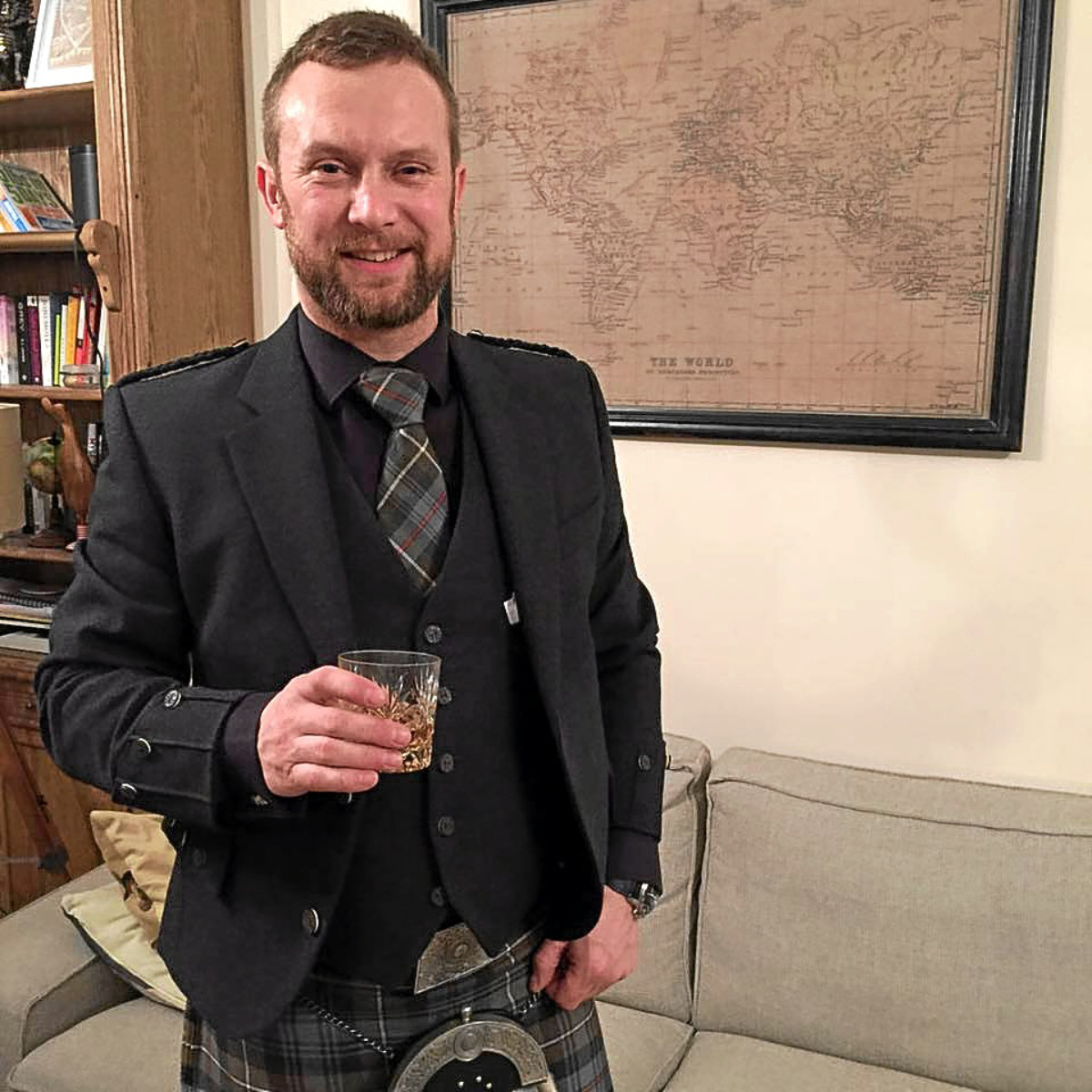 "It is really hard to come to terms with what has happened.
"He moved away from Carnoustie but he always called it home. He loved the place.
"He will leave a big void in the family. We were always in touch, whether that was on the phone, in person or via Skype when he was abroad."
Bradley was born in Johannesburg but moved to Scotland when he was two.
After a brief stint living in Edinburgh, he moved to Carnoustie where he lived for his young life.
He attended Carlogie Primary before moving on to Carnoustie High School.
At 16, Bradley decided to take an apprenticeship in telecommunications with the Ministry of Defence and left for Portsmouth for four years.
The role saw him spend time working in some of the UK's most best-known naval bases including Faslane, Helensburgh and Coulport.
He then moved to Dubai — where his brother Garrick was living — and worked a number of jobs before securing work in the oil industry.
The work experience he gained in the Middle East would eventually see him move to back to Scotland and take up residence in Aberdeen — where he lived until his death — to work in the oil industry.
While Bradley was working in Dubai he came home for his brother's son's christening where he met future wife Katriona.
The pair hit it off immediately and Katriona decided to visit him in Dubai for a week. Their fate together was sealed when a week turned into three due to the Icelandic volcano eruption.
Phil said that one of Bradley's biggest passions was martial arts.
He added: "He was a blackbelt in kickboxing and competed when he was younger.
"He ran a martial arts club in Dubai when he was there too.
"He would try anything — he snowboarded, wakeboarded, played rugby when he was young — nothing was off limits.
"The thing about Bradley is that he was as Scottish as you can get, even though we are originally from England and he was born in South Africa.
"He was amazingly patriotic, he loved Scotch whisky and he made sure that he was wearing his full kilt when he got married.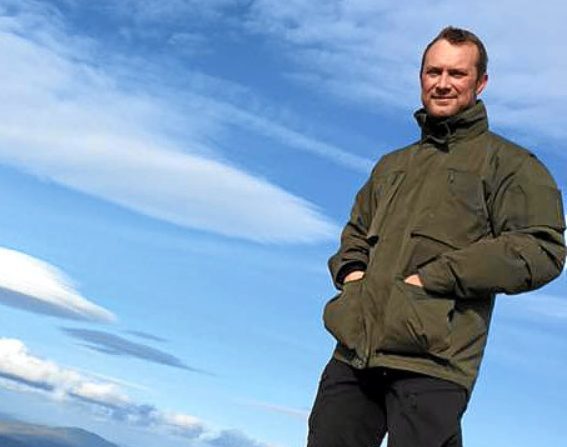 "One of my memories of Bradley that really showed what he was like was when we were visiting in Dubai.
"We went to the beach and we had barely got there when he said we should play with a frisbee — bear in mind this is a man in his thirties.
"Next thing we knew there were about 14 people playing but slowly we started to drop off. By the end it was him and an Iranian man left. He just wouldn't give up."
Bradley's funeral — to which all family and friends are invited — takes place today, starting with a short service at 12.15pm in the Church of the Holy Rood, Maule Street, Carnoustie.
Proceedings will then move on to Parkgrove Crematorium, Friockheim, at 1.30pm. Donations will be taken for cancer charities at the church and crematorium.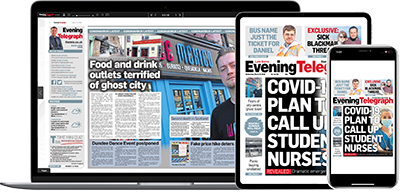 Help support quality local journalism … become a digital subscriber to the Evening Telegraph
For as little as £5.99 a month you can access all of our content, including Premium articles.
Subscribe