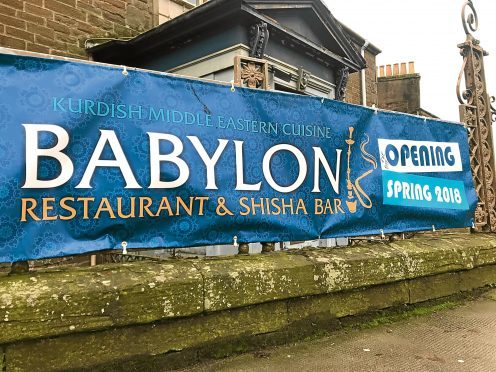 Dundee's infamous "murder house" could finally have a bright future ahead — as a Middle East-inspired restaurant and shisha bar.
The house at 2 Roseangle, in the West End, has lain empty for years.
But a banner hanging outside says that a new use for the building is on the way.
It is hoped Babylon Restaurant and Shisha Bar will open this spring.
Those behind the proposal are promising Kurdish Middle Eastern cuisine and a different atmosphere to other eateries in the city.
Building owner Nael Hanna said he was "absolutely delighted" about the plans after years of trying to find a way to bring the dilapidated Grade C listed building back into use.
He said: "It's going to be a multicultural hub for people to gather at. A lot of the places opening in Dundee at the moment are all the same, but this is going to be different."
Mr Hanna added that he and his business partner, an unnamed Kurdish restauranteur who owns several other ventures in Edinburgh, are keen on appealing to the hundreds of Middle Eastern students at Dundee University, who could be drawn to its promise of traditional cuisine.
The move represents a change of direction for Mr Hanna, who had tried several times to sell the house at auction in the last year, having bought it about a decade ago for £450,000.
In that time, he has made other attempts at converting the building into a restaurant, but Babylon is the first to stick.
The Roseangle house gained notoriety in the 1980s after it was the site of a horrific double murder, which claimed the lives of 78-year-old Dr Alexander Wood and his wife Dorothy.
Henry John Gallagher is blamed for the murder of the elderly couple, but has never been tried due to being incarcerated at Broadmoor Hospital.
Some time after the double murder in 1980, the building was leased to a group of students who lived there for two years, before its doors were closed for good.
Meanwhile, an Asian street food restaurant is set to open in Reform Street in the next few days, as a boost to the troubled city centre thoroughfare.
Work has been ongoing at Dai Pai, in the former premises of a Costa Coffee shop, since November last year.
However, bosses at the store have said the eatery will now be open this coming Thursday and promised: "The wait will be worth it."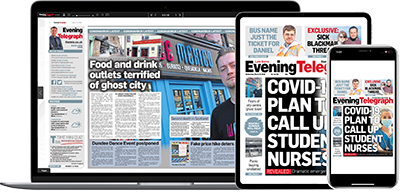 Help support quality local journalism … become a digital subscriber to the Evening Telegraph
Subscribe