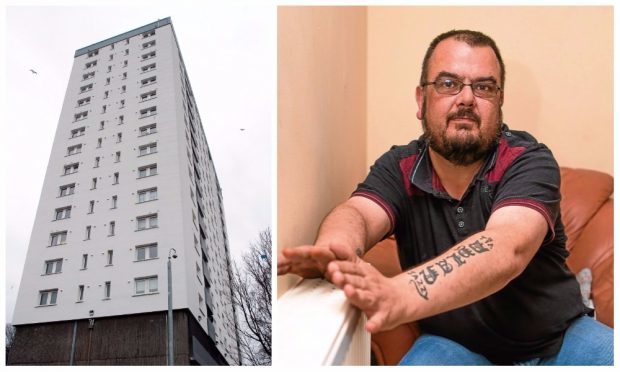 Thousands of residents all over Dundee could save hundreds of pounds on their heating bills thanks to a project aimed at reducing fuel poverty in the city.
The council has revealed it aims to roll out the project to hundreds more homes in the city within the next 10 years. Householders would save about 10% on their fuel bills as a result of being connected to a district heating system.
District heating is the supply of heat or hot water from one source to a district or a group of buildings.
The city currently has four such schemes and hopes to extend that to 13 in the next decade.
Councillors will hear at Monday's policy and resources committee meeting that it's hoped to more than triple the number of properties that currently benefit from the district heating network by 2027.
A report by the council claims there are "clear opportunities" for the development of the network in the city — where 37% of people live in fuel poverty.
District heating sees a network of properties receive heat from the same source — providing cheaper and greener heating.
The council has already installed a district heating scheme in the Hilltown multis — Dallfield, Hilltown, Tulloch and Bonnetmakers Courts — which sees hot water pumped to flats from central boilers.
Paul Kinsella, 39, from Dallfield Court, said he used to be worried about putting on his heating.
He said: "Before this system was installed, my flat could be freezing and it was a serious consideration to switch on the heating.
"Sometimes we would wrap ourselves in our duvets to keep warm because we couldn't afford to switch on the heating.
"I have also been in the situation where I have had to make the choice between food and heating.
"I would heat just one room but now I am happy to put on the heating when it is cold.
"My heating bills have dropped from about £40 a week to £10 a week or even less. That is a saving of more than £1,500 a year. If this is rolled out, it will go a long way to dealing with poverty worries."
Siobhan Robertson, 29, who also lives in Dallfield Court, said the new heating system means she is able to keep her house warm for her four children, who are aged between two and 12.
She said: "It used to be freezing before, a real worry for us. This heating system has made a massive difference to us. Now our flat is lovely and warm and we have been able to save a lot of money, which we can put aside for the children at Christmas time."
Leader of the council John Alexander said the local authority was working hard to install the system in many more properties in the city.
He said: "We aim too get this district hearing network into as many properties in the city as possible. Because 52% of our housing stock in the city is flatted, it makes it easier for us to develop this. This is going a very long way to reducing fuel poverty in Dundee."
Neighbourhood services convener Kevin Cordell said: "Such schemes will benefit householders and commercial buildings, tackling fuel poverty and reducing carbon emissions, meeting council and Scottish Government priorities."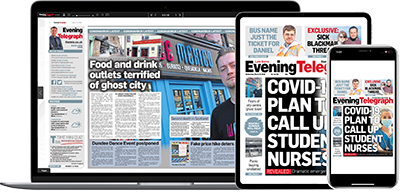 Help support quality local journalism … become a digital subscriber to the Evening Telegraph
Subscribe