A former Harris Academy pupil said she has been given a "new lease of life" after shedding nearly seven stone in just over a year.
Katie McAlinden, 33, set-off on her journey with Slimming World, after trying a number of other diets, in February last year.
The keen golfer had tipped the scales at 17st 11 lb before setting herself a target of 12 stone.
Although she had always been into sports, Katie said the "lifestyle" during her time at university had seen her put on weight.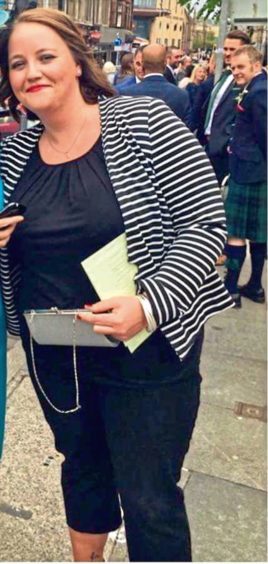 The former Abertay University student said she had been spurred on to change after the passing of her grandmother and the loss of her father.
She said: "I've tried other diets and really didn't have too much success.
"I was never overweight when I was younger.
"When I went to university I did live the student lifestyle that saw me pile on the weight in my twenties.
"The loss of my gran and my father definitely encouraged me to make a change.
"Also, health wise, I just felt really sluggish and tired all the time.
"My brother, Greg, also got married prior to my weight loss and wedding dress shopping for an outfit was horrible.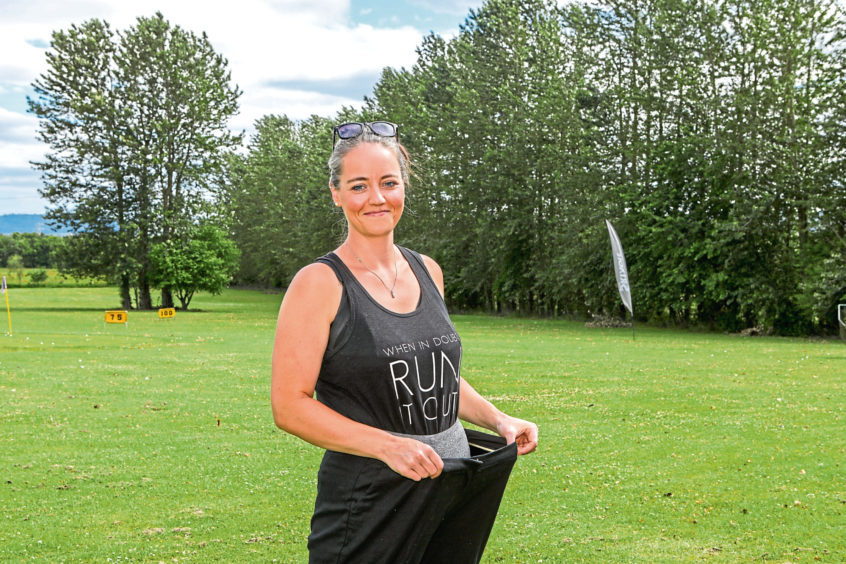 "I was wearing a size 20 jacket and size 18 pair of trousers.
"When I started attending Slimming World I must admit I was sceptical.
"I tried other diets but I set myself a target to get down to 12 stone.
"I've gone to the classes every week since February 2017 and I'd been dropping two and to three pounds every week through regular exercise and a better diet – I've actually set myself a new goal of getting down to 11st now.
"I now weight 11st 4½ and I'm down to a size 10 trousers and a size 12 top which is still a bit surreal when I think about it, especially where I've come from.
"When I attend the meetings now people now turn to me for advice just because of where I've been and where I'm at.
"I hope someone who may be reading this could realise it's never too late to make a change.
"I've been given a new lease of life – I feel like I've got loads of energy. I never want to sit down these days.
"My friends and family are over the moon at the changes I've made over the last year.
"Even my golf game has improved."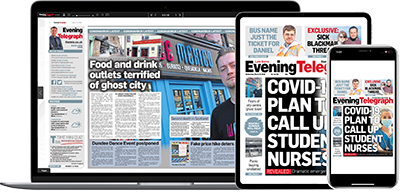 Help support quality local journalism … become a digital subscriber to the Evening Telegraph
Subscribe