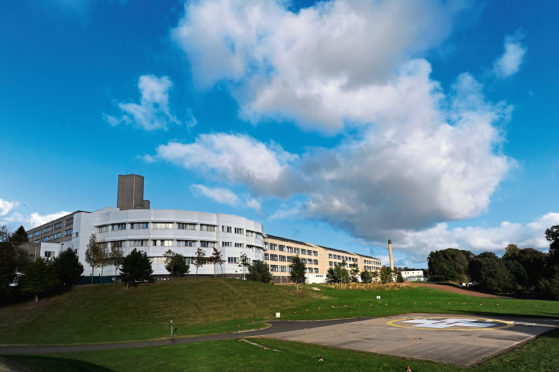 Cases of "bed blocking" in hospitals across Dundee have been halved in the last 12 months.
A new report by the local health and social care partnership (HSCP) says the number of days patients have been delayed from leaving hospital has dropped by more than 50%.
Delayed discharges, also known as "bed blocking", refers to when a patient is medically safe to leave hospital but other factors are preventing them from doing so.
Common issues include patients needing particular care packages set up at home which aren't ready at the point of discharge.
Health and social care senior bosses Dave Berry, Lynsey Webster and Kathryn Sharp have labelled the drop as one of the HSCP's "big achievements" of the last year.
The report states: "Over the last 12 months we have reduced by more than one half the number of bed days occupied where the person's discharge from hospital was delayed.
"It is a further improvement from 2016-17."
Other "big achievements" by the HSCP in the last 12 months include an investment of £1.1 million in home care services.
In addition, an extra £600,000 over three years for a pilot scheme joining up health and work support was launched by Scottish employability minister Jamie Hepburn in Dundee last November.
Dundee's health and social care services were merged in April 2016 as part of a nationwide effort to join up care offered by both local authorities and health boards.
Members of both Dundee City Council and NHS Tayside sit on the integrated joint board, which oversees the HSCP's day-to-day work.
The overall aim of such joined-up schemes is to reduce dependence on hospitals by providing quality care that reduces the need for hospital visits.
Community services developed by the HSCP have reduced the number of "bed nights" spent in hospitals by more than 10,000 in the last year – equivalent to 27 beds freed up every day.
Elsewhere, more than four in five adults who receive support at home say they are able to live as independently as possible.
The report, which is set to be released next week, concluded that improvements were still needed in the years ahead.
It read: "We need to reduce the length of time people are delayed in hospital due to complex reasons regarding accommodation, specialist individualised support or legal reasons."
A draft of the report is set to go before the HSCP's performance and audit committee on Tuesday, ahead of a more detailed report being published in August.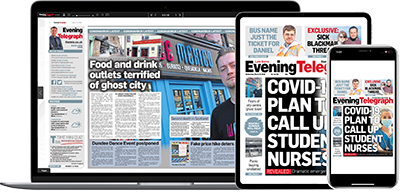 Help support quality local journalism … become a digital subscriber to the Evening Telegraph
Subscribe