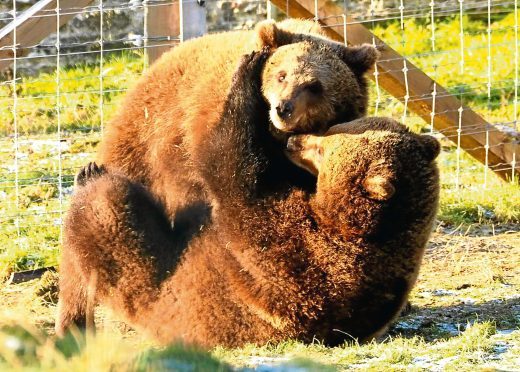 At this time of year, they spend a lot of time sleeping — but lately Camperdown's European brown bears have been in a pretty playful mood.
The bears have started their torpor — a period of inactivity during the colder months — but as these images taken by Friends of Camperdown Wildlife Centre show, they still like to have a wrestle now and again.
Older bear Star was fast asleep, as is usual at this time of year. In 2016, the centre announced the arrival of new European brown bears for the first time in 30 years.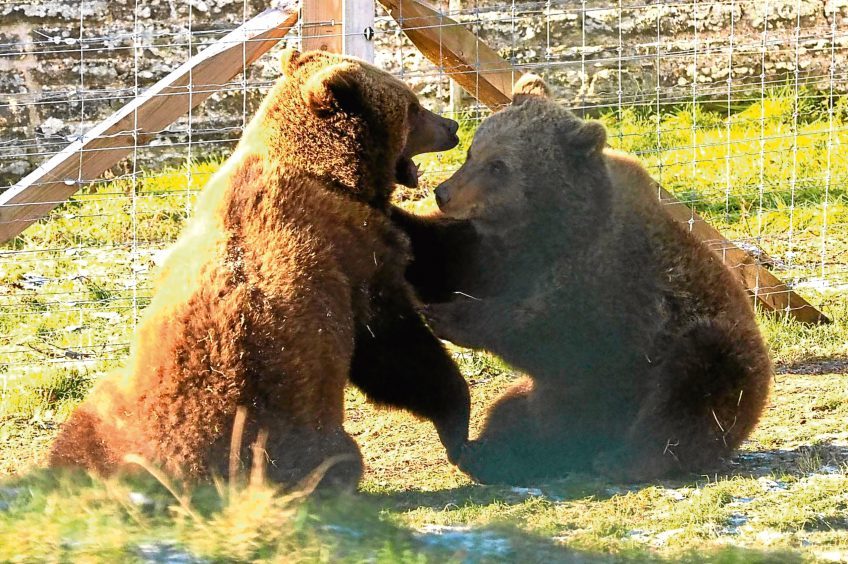 The three young bears arrived from Kolmården Zoo in Sweden.
In the wild, the brown bear is found in small pockets in Spain and Italy, with the largest populations remaining in the former Eastern Bloc countries, with numbers still in the thousands.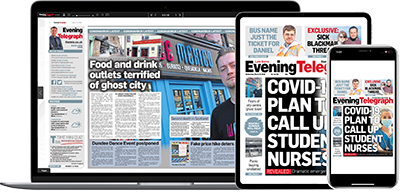 Help support quality local journalism … become a digital subscriber to the Evening Telegraph
Subscribe