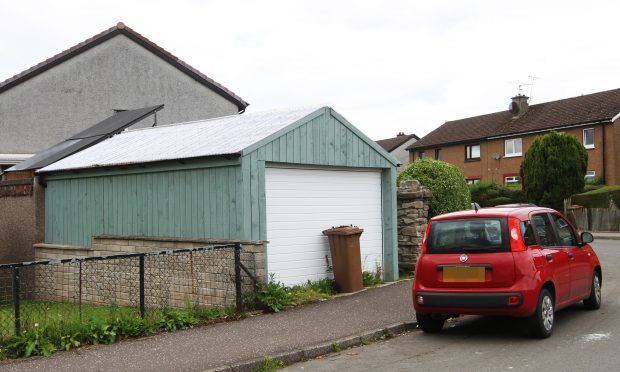 A man who built a garage in front of his home without planning permission has been urged to remove the structure.
Thomas Paynter spent £3,000 building a second garage at his home in Findhorn Place, Fintry, without obtaining planning permission from Dundee City Council.
Following complaints from residents about the "eyesore", the local authority issued an enforcement notice to Mr Paynter in June 2016, demanding that he remove it.
Mr Paynter appealed against the decision but Martin Sneddon, the Scottish Government reporter who visited the garage and dealt with the case, rejected it.
Now, more than a year on from the enforcement notice being issued, the garage has still not been removed.
Mr Paynter has again been encouraged to comply with the enforcement order by a local councillor, otherwise it will cost the taxpayer money to have the garage removed.
But so far it appears the appeal is falling on deaf ears.
When contacted by the Tele, Mr Paynter declined to comment on the matter.
Local councillor Willie Sawers urged Mr Paynter to remove the garage or "hard-pressed council funds" would have to be used to resolve the matter.
He said: "I would always urge individuals or companies to adhere to council enforcement notices.
"Failure to abide by these notices may result in the council having to use hard-pressed funds to remedy these types of situations."
A council spokesman confirmed the matter had still not been resolved.
He said: "We are aware of this issue and are exploring options about how the enforcement notice is complied with."
When Mr Paynter was originally told to remove the garage he vowed he would fight against the enforcement notice.
He said he only built the garage because his car had been vandalised and he wanted to avoid similar incidents in the future.
The software engineer said he had lived in the street for seven years and there had been a "steady stream" of vandalism to his own or his flatmate's vehicles.
Mr Paynter claimed he couldn't use his other garage as it was too small for his vehicle to fit inside.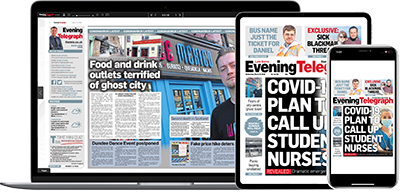 Help support quality local journalism … become a digital subscriber to the Evening Telegraph
Subscribe