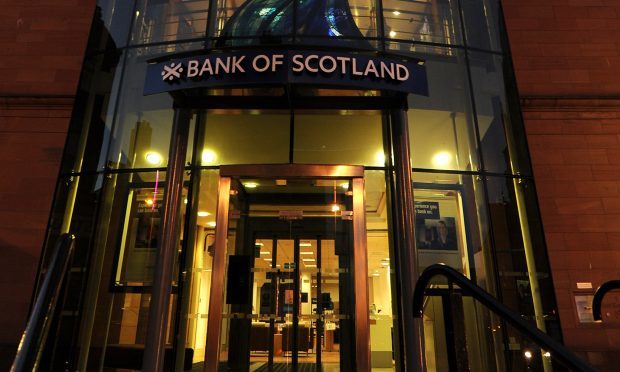 Hundreds of jobs are set to be axed at a major Dundee bank, it was announced.
Staff at the Bank of Scotland contact centre in Marketgait were delivered the bombshell news on Tuesday that 252 jobs would be made redundant.
A relative of one worker said staff were left in tears as they were told of the decision.
It is understood up to 225 staff could be given the chance to transfer to the Dunfermline contact centre.
A spokesman for Lloyds Banking Group said: "Our Bank of Scotland branch in West Marketgait, Dundee, remains open and there are no immediate changes following today's announcement.
"The future of the branch will be considered alongside our plans for the building and, if any changes are to be made, our colleagues and customers will be the first to know.
"As we continue to adapt to the changing needs of customers and ensure we remain as efficient as possible, we are developing our business with a focus on larger centres of excellence.
"As a result of this, we have announced that from December 8 we will no longer undertake contact centre work from West Marketgait, Dundee.
"We will provide ongoing support for all colleagues affected by the announcement as they work through what this change means for them."
One staff member, who wished not be named, said the announcement was made this morning.
Speaking to the Tele, the person said: "We have been advised the contact centre could be closing towards the end of this year but the branch will remain open.
"There has been talk of redundancies and relocation but there is to be more talks this afternoon. There must be more than 200 staff who work in there."
A relative of another worker told the Tele: "Staff are roarin' and greetin'.
"All the big bosses have just come up from down south and said that the place is shutting, and they're all getting made redundant.
"There are hundreds of people who work there, and they've now been told that there are no jobs."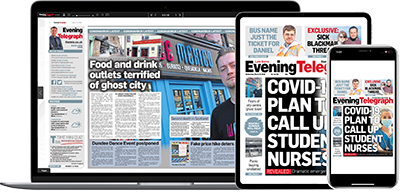 Help support quality local journalism … become a digital subscriber to the Evening Telegraph
Subscribe