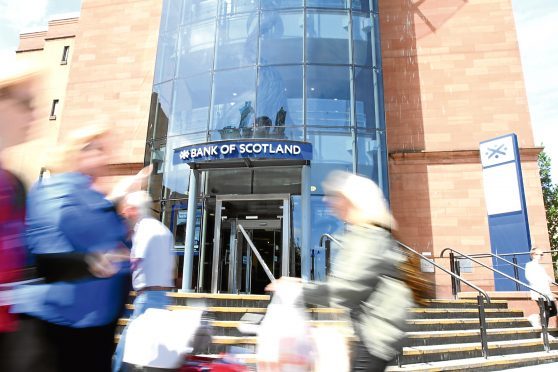 Dundee business chiefs have insisted the axing of 252 call centre jobs was not a reflection of the city's economy.
Lloyds Banking Group is to shed the roles at its Bank of Scotland contact centre in West Marketgait, with staff offered the chance to transfer to Dunfermline.
Workers were left in tears at the news which emerged on Tuesday.
But as the city prepared to host an economic summit, business bosses insisted this latest jobs blow didn't reflect a wider trend in the city.
Alison Henderson, chief executive of the Dundee and Angus Chamber of Commerce, said her organisation would help direct any workers affected towards job opportunities.
She said: "The banking sector is one which is going to go through all sorts of changes with advances in technology, which will have an impact on jobs.
"Dundee has got a significant amount of financial service companies and I'm hopeful at least some of them would be able to transfer into those firms or others such as BT which are based in the city.
"I know BT had a significant amount of recruitment recently and although some of that was apprenticeship work, there are opportunities like that out there."
Tim Allan, a Dundee-based property developer who is president of the Scottish Chamber of Commerce, said: "I don't think it's an indication of a problem in the local economy — but it has a tremendous significance for those people caught up in this.
"We need to make sure Dundee diversifies into as many sectors as possible."
Dundee City Council leader John Alexander, whose wife Sarah is one of the affected employees, said it was a difficult decision to understand.
He added: "Dundee is a fantastic city in which to do business and it has a substantial number of pull-factors, not least being a more affordable place for accommodation costs in comparison to our larger city neighbours.
"On a week when major investment is on the cards for the city following the granting of planning permission for two major developments, this is, of course, a bitter pill to swallow."
Meanwhile, Ged Nicols, general secretary of banking union Accord, said the organisation would be working with Lloyds to find "alternatives" to job cuts.
He added: "Accord's assistant general secretary Jim Fielding is in Dundee to listen to members' reactions and concerns, answer any initial questions they have for us and to discuss with them what steps the union should be taking next. We've been working with Lloyds Banking Group since it advised of us its intentions, to try to find alternatives to the proposal given the potential economic and social on the City of Dundee and its people.
"The discussions with Lloyds will now be focused on what our members want us to achieve on their behalf."
Fintry man Bruce Hart, 56, who works for BP, said: "My heart goes out to those folk affected. It's terrible to see so many local jobs go. It's very sad for the city but I have to say when you look at the bigger picture I believe things are positive."
Emma McIntyre, 28, a support worker from Coldside, said: "It's already difficult for people to find jobs as it is and now there are more people being let go. It is a big loss for Dundee and a shock really."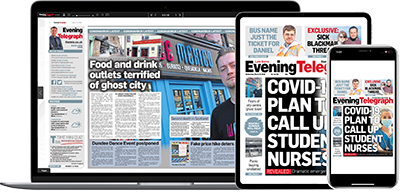 Help support quality local journalism … become a digital subscriber to the Evening Telegraph
Subscribe