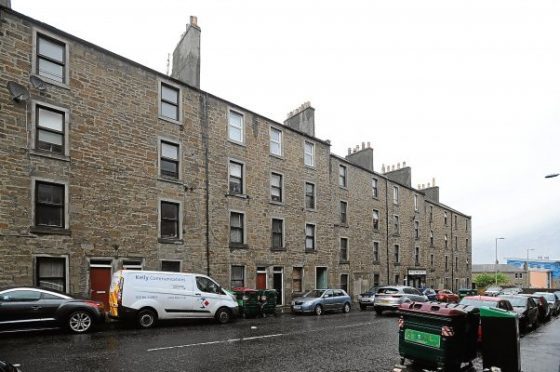 A former housing chief has warned replacement homes at a West End tenement could take years to complete.
Retired councillor Jimmy Black, who headed up the old housing committee on Dundee City Council, said allowing the stairwells to deteriorate beyond repair at 219-245 Blackness Road had been a "cruel way to treat people".
The sandstone block, built in the 1890s, is to be demolished after a decision by councillors this week.
Engineers reported external stairwells will last no longer than five more years. The cost of demolishing and redeveloping the site is £4.5 million.
Despite a public consultation, there has been a backlash against the decision.
Private renters Emma Barry, 26, and Jamie Macmillan, 33, live in the block with two-year-old daughter Sophia and said they only found out what was happening when they read it in the paper.
Student nurse Emma wants to stay in the area near the university, Ninewells Hospital and her daughter's nursery. Partner Jamie, manager of Frankie & Benny's in the Overgate, said: "We received a letter in March but were unaware they had made a decision.
"We have been in contact with our landlord, who thinks the whole thing will take about a year. It means we have six months to get everything sorted."
Wilma Chalmers said: "They have made clear we can come back but I won't be convinced until I am rehomed. I would absolutely hate to leave."
It is estimated the demolition will cost £310,000 and the council believes it will have to spend £800,000 on buy-backs and associated payments for the 10 privately-owned flats, totalling at least £1.1m. The council estimates repairing the stairwells would cost £880,000-£1.2m.
Councillor Anne Rendall, deputy convener of neighbourhood services, said: "We want to have houses that are adaptable and are modern, contemporary and safe. We are satisfied with the decision."
Tenants may have to move out of Dundee flats amid demolition plans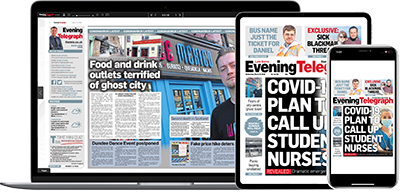 Help support quality local journalism … become a digital subscriber to the Evening Telegraph
Subscribe