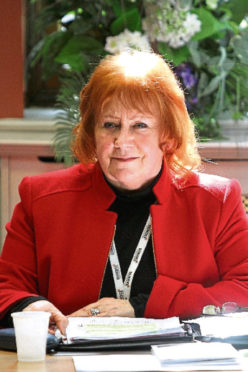 A senior Dundee councillor involved in the decision to set-up the controversial shower service charge said today she is backing the Tele's Axe the Shower Tax campaign.
Labour's Bailie Helen Wright served as the council's social convener in 2007 when the charge was first introduced.
The Tele launched a campaign this week for the council to scrap charges levied on tenants which sees them paying up to £10 a week for showers in their homes.
Her support for the campaign comes as it is revealed 2,199 people currently pay the fee to the city council on a weekly basis.
The former lord provost was the lead councillor for the then-social department at the time the shower service charge was launched.
Ms Wright said: "As social work convener I was involved in many talks with the housing department and housing convener at the time, the late Councillor George Regan, regarding this matter.
"We had been approached by many tenants who were asking for a shower to be installed for medical reasons.
"It was agreed at a meeting of the housing contract services and environment services committee on June 25 2007 that if a tenant requested the installation of a shower it would be done where possible.
"This would be subject to a rent increase of £5 per week for an overbath or cubicle shower, or £10 per week for a level access shower."
She said the decision was taken with the support of the council's occupational therapy team, who would help decide if tenants required a shower for medical reasons.
She added: "It was agreed in the very best interests of council tenants.
"It was also understood at the time the service charge would only remain in place for a four-year period."
Ms Wright said this changed in 2011, when it was decided the charge would remain for the lifetime of the property.
She said: "I do not agree with this policy. It means some people who have been paying the charge since the start have paid the council about £6,000 for a shower."
A council report from the 2007 committee meeting where the decision was taken shows the cost of the "one-off" shower installation varied between £1,800 and £2,200 at the time.
Councillor Regan died in 2013.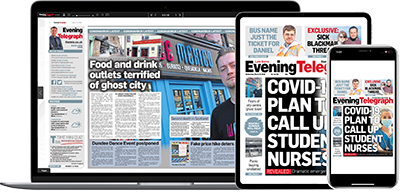 Help support quality local journalism … become a digital subscriber to the Evening Telegraph
Subscribe