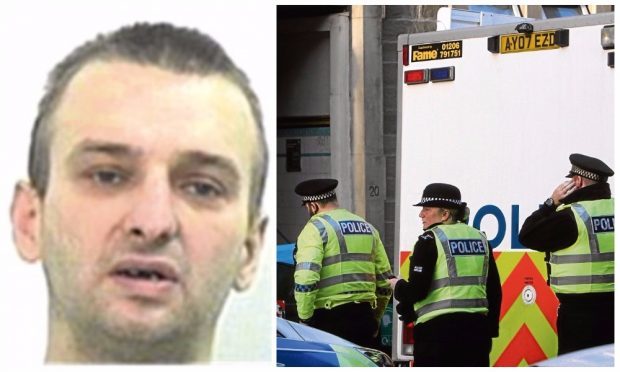 Officials are keeping tight-lipped over whether a Dundee double murderer will be deported to his home country.
Krzysztof Gadecki, 38, was jailed for life last week after being convicted of the killings of Holly Alexander, 37, and Ronnie Kidd, 40, at a flat in Rosefield Street in December.
He was told by judge Lord Colin Boyd at the High Court in Edinburgh that he must serve a minimum of 26 years in prison before he is eligible for parole.
The Polish national stabbed his victims 32 times at the couple's home address, before "ransacking" the property for drugs, money and other valuables and personal items, the High Court heard.
After the guilty verdict, advocate depute Bill McVicar, prosecuting, revealed to Lord Boyd that Gadecki had been given an eight-year custodial sentence in his homeland for rape and robbery with violence.
The High Court also heard Gadecki had been convicted of fraud after being released on parole.
He travelled to the UK in 2009 — the year he was released from prison in Poland.
Prior to sentencing on Tuesday, Mr McVicar revealed that the Home Office had made an application to have Gadecki deported to Poland in October 2015 due to his previous convictions, more than a year before he committed the murders.
The self-confessed heroin addict had been able to remain in the UK by appealing against the decision.
Now, the Home Office has refused to confirm whether Gadecki will be deported, or kept in a Scottish prison.
When asked what would happen to Gadecki, a spokesman said he would not comment on individual cases, but said: "Foreign nationals who abuse our hospitality by committing crimes in the UK should be in no doubt of our determination to deport them.
"Anyone subject to a deportation order is banned from re-entering the UK. More than 6,300 foreign national offenders were removed from the UK last year."
However, some have called for the Home Office to tell the public what will happen to the killer now that he has been convicted.
Dundee East MP Stewart Hosie said it was in the public interest to know Gadecki's fate.
He said: "In general terms, the Home Office is right not to comment on a live legal process.
"However, in these circumstances, given this man has committed two very serious offences in Scotland and has been sentenced to prison for a very long time, it's in the public interest for the Home Office to be more transparent and tell the public what they know about this man now."
Gadecki's lawyer Iain Paterson told the Tele after the trial that he had been unaware of the Home Office's moves to deport Gadecki until after the case concluded.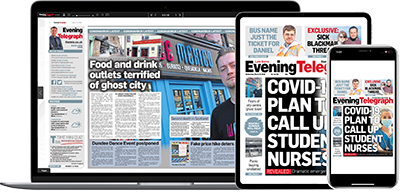 Help support quality local journalism … become a digital subscriber to the Evening Telegraph
Subscribe