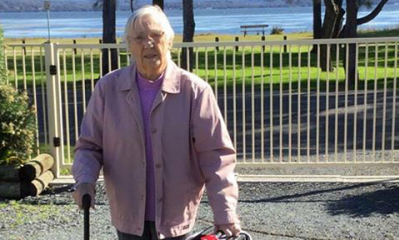 A grandmother who moved to Australia to be with her family is being deported back to her native Scotland, her family has said.
Christina Grant, 96, from Dulnain Bridge in Strathspey, Highlands, is described as "nearly blind" and has "mild dementia", which would make it difficult for her to live alone.
According to the Press and Journal, she moved to New South Wales to stay with her son Allan and daughter-in-law Diane after her elder son Robert, who had looked after her in this country, died two years ago.
But despite believing she was complying with her visa, which stipulates you must leave Australia once a year, it is understood the nonagenarian is about to be deported.
Diane has posted a heart-wrenching picture of her mother-in-law online, gripping a walking stick and a wheelie-case, apparently resigned to the long journey back to Scotland.
In a desperate public message, Diane posted: "Here is 96-year-old mum with bag packed, ready to leave her only close family and her home for the last couple of years, and being sent back to Scotland – hopefully to a nursing home – after the bureaucrats here unreasonably expired her visa.
"If it had instead been cancelled we could have gone to the administration appeals tribunal who, I believe, would have overturned this decision. The immigration department has kept themselves and us very busy, filling in endless forms and offer no help or advice.
"We paid $250 for less than half an hour with an immigration specialist who did clarify a couple of things for us but was useless in the end – not her fault as there was nothing she could do for us."
A warning in the post implies Mrs Grant's visa may have had a condition that demanded she left the country once a year – and although she had technically departed by going on a cruise, it was not enough to satisfy the authorities.
The online posting also states that "due to her age/health, she will not qualify for another visa"
It adds: "Only hope we can get mum into a home to be cared for by someone in Scotland, as she has mild dementia and nearly blind and is not happy about leaving the home her son has provided for her here.
"Everyone is very upset about this and it breaks my heart."
Christina Grant's niece Alison Jones, who lives in Newtonmore, learned a few weeks ago that she was returning to Scotland but gleaned details about the situation online. According to the Press and Journal, she said: "It's a sad situation. She's a lovely lady.
"It's quite upsetting to think this is what they're going through. It's a big thing for a lady of that age to have to face. We hadn't appreciated what they had gone through to try to prevent this."
A flight to Scotland has been booked for later this month. It is understood Allan and Diane will travel with Christina.
Her husband Martin died some years ago. She has other nieces and nephews living in Scotland, some in the Highlands.
The Press and Journal's call yesterday to the Australian high commission in London was referred to the authorities in Australia – who were not available due to the difference in time zones.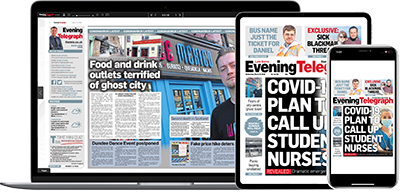 Help support quality local journalism … become a digital subscriber to the Evening Telegraph
Subscribe