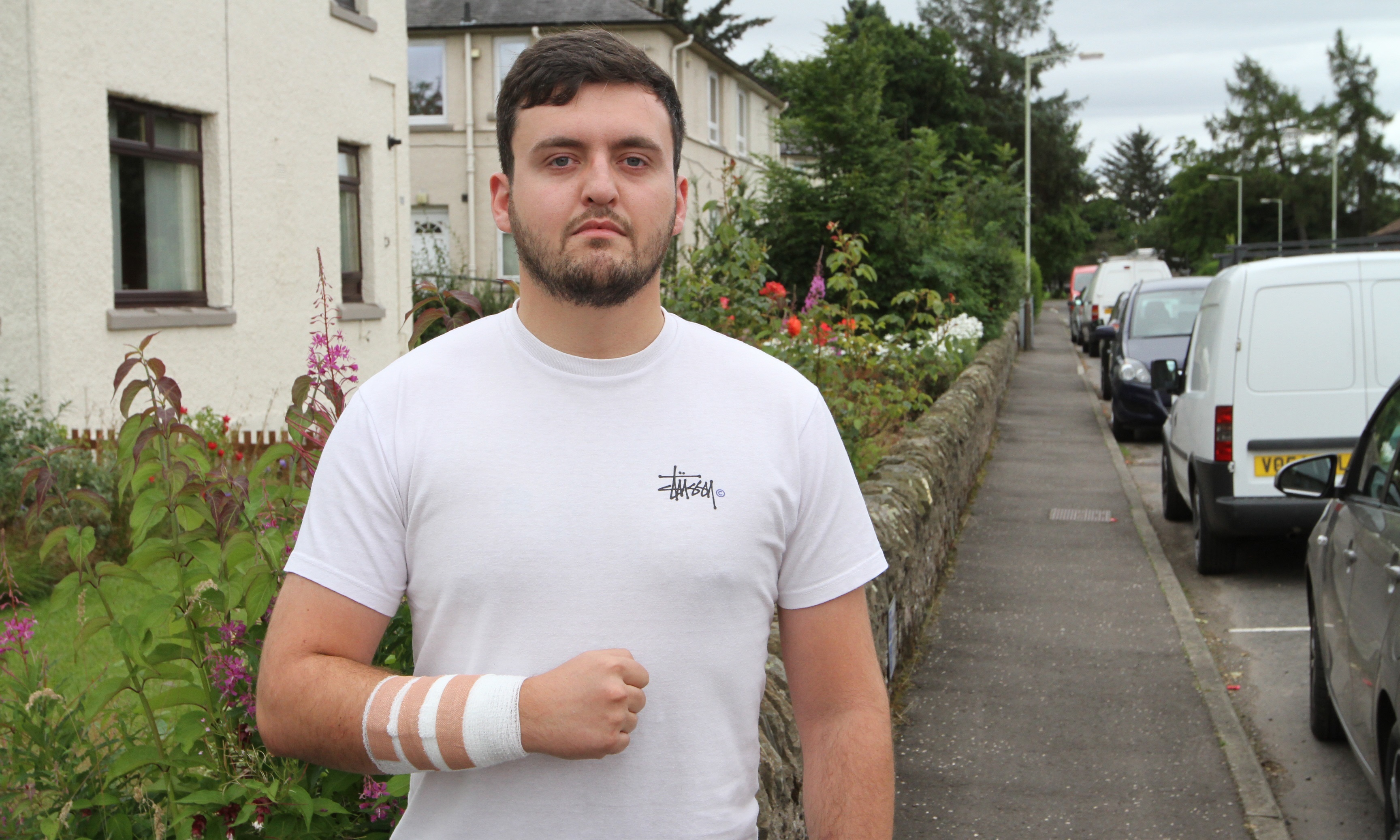 A Tayside man has told how an attack by a "demon" cat left him requiring hospital treatment.
Darren Scott was waiting for an ice cream van to come past his home at Mylnefield Road in Invergowrie when the cat approached him.
The 24-year-old today told the Tele that the feline was apparently encouraging him to stroke it — but then bit him on the arm.
Describing the incident, he said: "I was just standing waiting for the ice cream van to come along.
"The cat came up and started rubbing itself against my leg.
"It was acting like it was all nice and friendly.
"It was not a cat I had ever seen in the area before.
"I bent down and put my hand out but suddenly the cat jumped up and bit right into my arm — it was like a demon.
"It bit me and then just took off.
"It was really sore. I just was not expecting it because the cat had seemed so friendly to start with."
Darren, who is a welder by trade, said he had to go for treatment to Ninewell's Hospital's A&E department.
Doctors there told Darren that they were concerned the wound might become infected and he would have to go back to the hospital again for another check-up.
He said: "I had two big puncture wounds on my arm from where the cat bit me.
"I needed to get paper stitches.
"I also have another appointment to have the wound checked out to make sure that it does not get infected.
"Apparently cat bites are really bad for infections because their mouths are full of bacteria."
He also said the attack left him with swelling to his arm.
Darren added: "The doctors told me that they do not usually see people who have been bitten by a cat.
"I posted details of the incident on a community page and apparently there have been other people attacked by the same cat.
"I have been told that people have contacted the owners about it but they don't seem to care."
After posting a picture of his bite wound, others came forward to speak of the cat's mischief.
One person stated: "This cat has attacked others."
Another person called for action to be taken to get the cat off the street.
According to pet health experts, all cats carry a large number of bacteria that are capable of causing tissue infections in bite wounds.
The infection can spread through the surrounding tissue.
Earlier this year, a cat terrorised postal workers in Bristol, with Royal Mail describing the feline as a "threat" to its staff.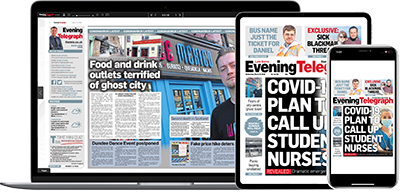 Help support quality local journalism … become a digital subscriber to the Evening Telegraph
Subscribe