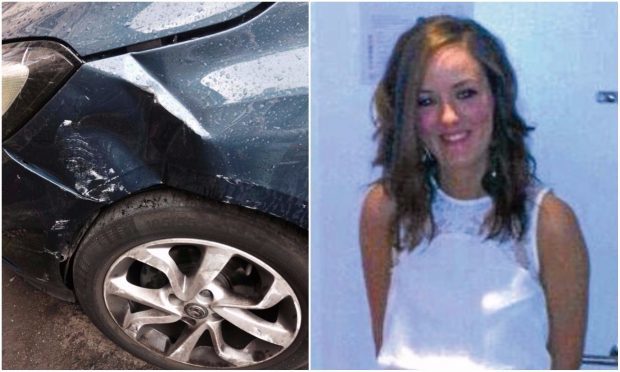 A Dundee woman who claims she's been left in "absolute agony" following a car crash is appealing for witnesses to the accident to come forward.
Ashley Duncan, 31, was driving on Old Glamis Road roundabout, on the Kingsway, when her blue Vauxhall Corsa was involved in a side-on smash with a Mercedes Benz A-Class.
Two people were freed from the Mercedes and they walked away from the car unhurt.
Ashley, however, suffered injuries and has now lodged an insurance claim following the smash.
The Coldside resident is appealing for help from anyone who saw what happened.
She said she was driving on the roundabout past the college when the cars collided halfway round, causing damage to the driver's side of her vehicle.
Ashley said she "didn't have time to stop" to avoid the accident.
"I've got some injuries, mainly bruising, down the left-hand side of my body and I may need an x-ray," she added.
"I didn't feel anything at the time because of the adrenaline running through me.
"I now need to find some witnesses for my insurance claim.
"The whole thing was absolutely terrifying.
"I thought my car was going to flip over."
Police were called to attend the crash at around 11.25am on Friday.
A spokesman for the force confirmed it was not treating the incident as a criminal investigation.
"The whole thing has been a total nightmare," said Ashley.
"I'm in absolute agony and I'm having to take strong painkillers.
"I'm a support worker and need to be mobile at work, so I'm signed off just now, which is unfortunate, until my injuries heal.
"The doctor told me I was quite lucky I didn't see it coming, because when you do, your body tenses up and you're more likely to get injured.
"Hopefully, I can get more people to come forward to help me with the claim."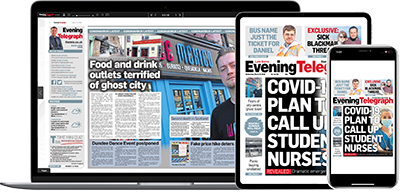 Help support quality local journalism … become a digital subscriber to the Evening Telegraph
Subscribe