New-look bins have being rolled out in the city's Perth Road – and they are far from rubbish.
The refurbished public bins have been painted by commissioned artists in a combined project run by Dundee City Council and Open/Close which previously launched the highly successful trails of street art to brighten up the area's "nooks and crannies" throughout various locations.
Russell Pepper, 33, from Open/Close, has helped co-ordinate the latest move to brighten Dundee and said: "There are 17 painted bins going on to Perth Road and it was the city council's idea.
"They just approached me to manage it after I had worked on the project doing artworks on doorways in the city centre and Stobswell.
"We launched an online submission for artists to come forward and we got 80 different local artists submitting applications to do the bins here.
"For our Stobswell door trail, we had 140 artists apply to do it and for this we had a judging panel and then we got the successful applicants to work on the bins at the Marchbanks depot.
"They all got £300 each to paint them.
"But overall it can brighten up the street quite a bit and it is the cheapest way to make a street nicer.
"Although the project is officially launched today, some of the bins were already put out and have proved popular.
"A delivery driver was placing a couple when a lady and a little girl were passing. They took an interest and he asked them to pick two bins for a certain section.
"The little girl was delighted to pick the two, one is the bin with dogs painted on it and the other is about bits of rubbish dancing about in a disco.
"On the dog bin some of the owners have recognised their dogs, which is quite nice.
"The artist used to live in the West End and painted dogs she knew. We usually try to get refurbished bins and strip them back which is cheaper than getting new ones."
Russell explained how people online had voted for the project and that the city council wants to introduce more painted bins in other areas of the city.
He added: "That would be great. It really brightens up the streets just like the trails did in Stobswell."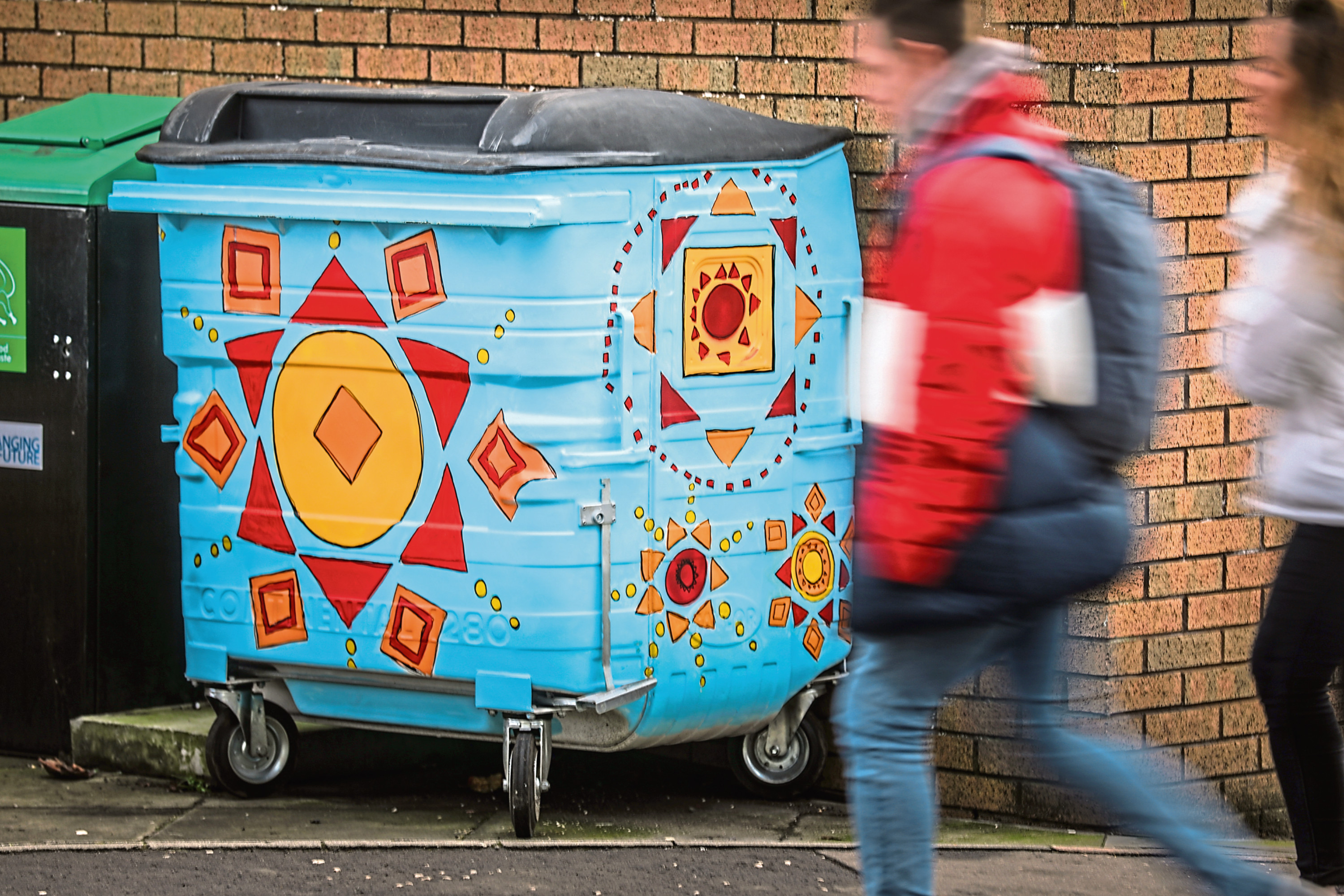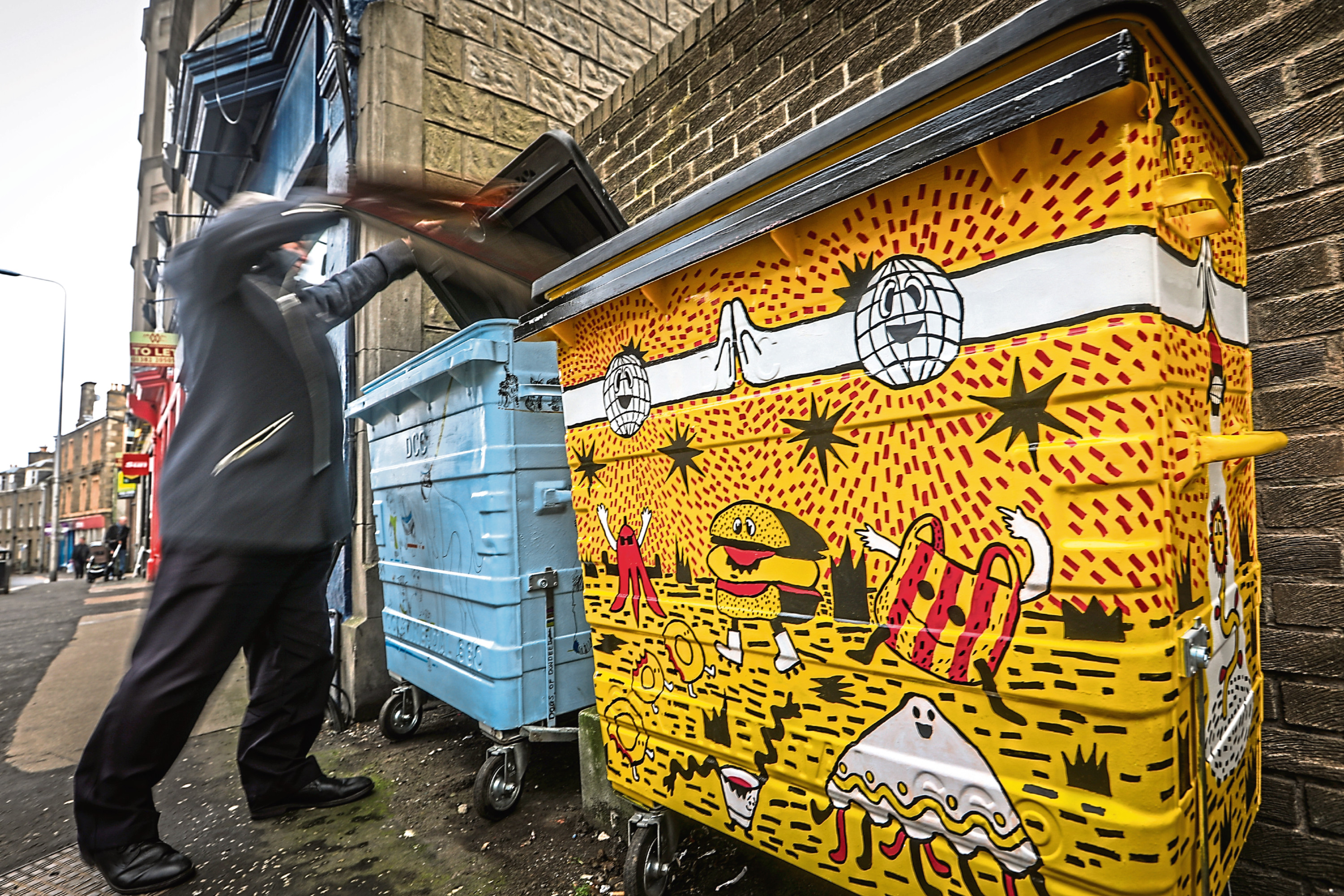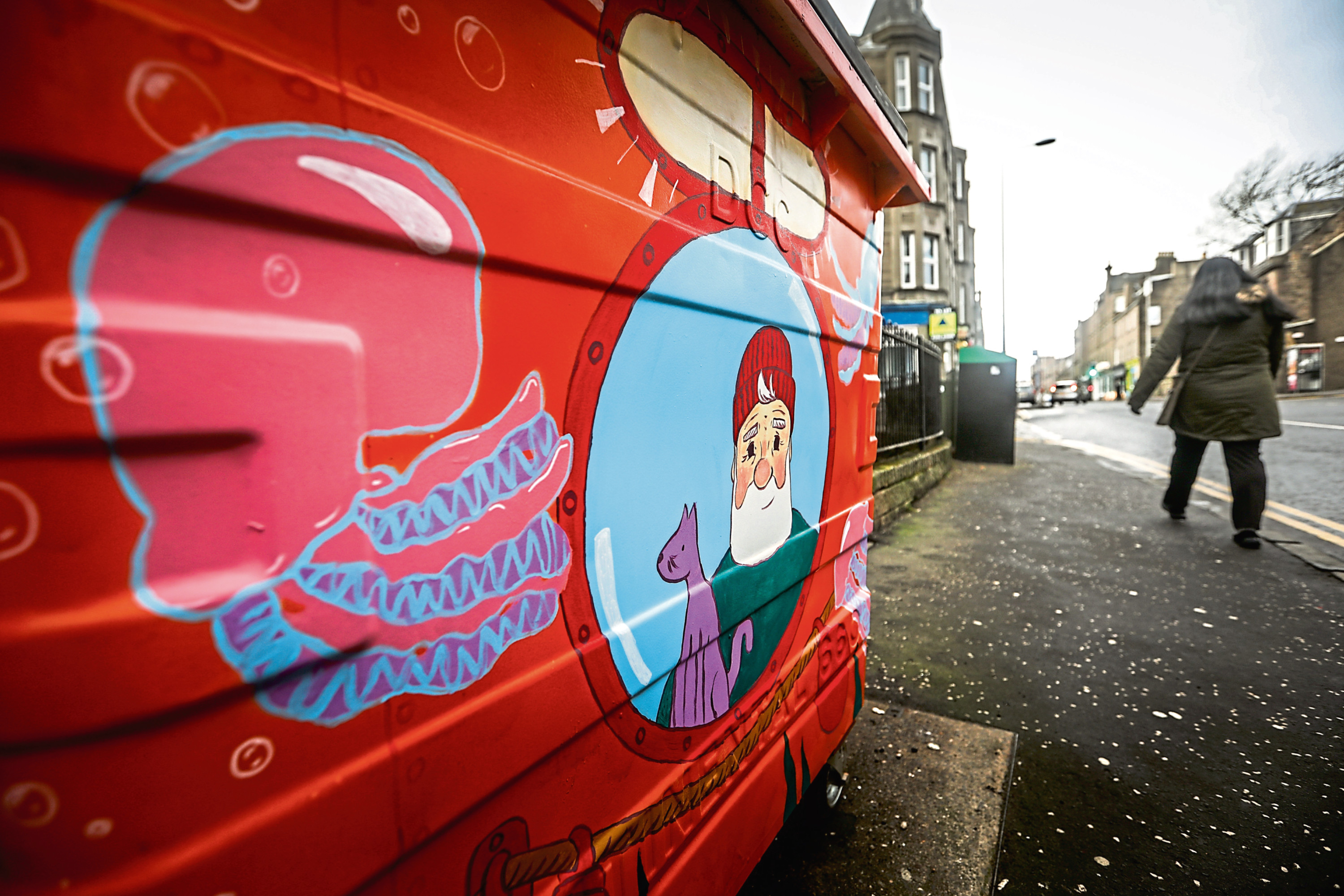 Artists have signed, or just painted their names on many of the bins.
Russell, from Perth, said: "The original idea was to have even more bins stretching the entire length of Perth Road just to the very edge of the city centre.
"But the council budget ran short of money and those plans had to be abandoned.
"I am hoping to focus more on the project once I have finished my PhD at Strathclyde University and try to drum up funding one way or another, whether it is with grants or even sponsorship.
"At the moment, I am a full-time student and this is my kind of part-time job. But I really enjoy it and it is good to work with artists."
Dundee has also witnessed a sprinkling of unofficial street artists' work.
Russell added: "I have noticed a few simple things popping up like the plant pot at a disused building on Perth Road.
"But the artist is a mystery."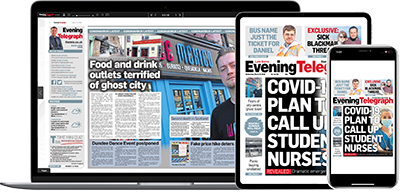 Help support quality local journalism … become a digital subscriber to the Evening Telegraph
Subscribe