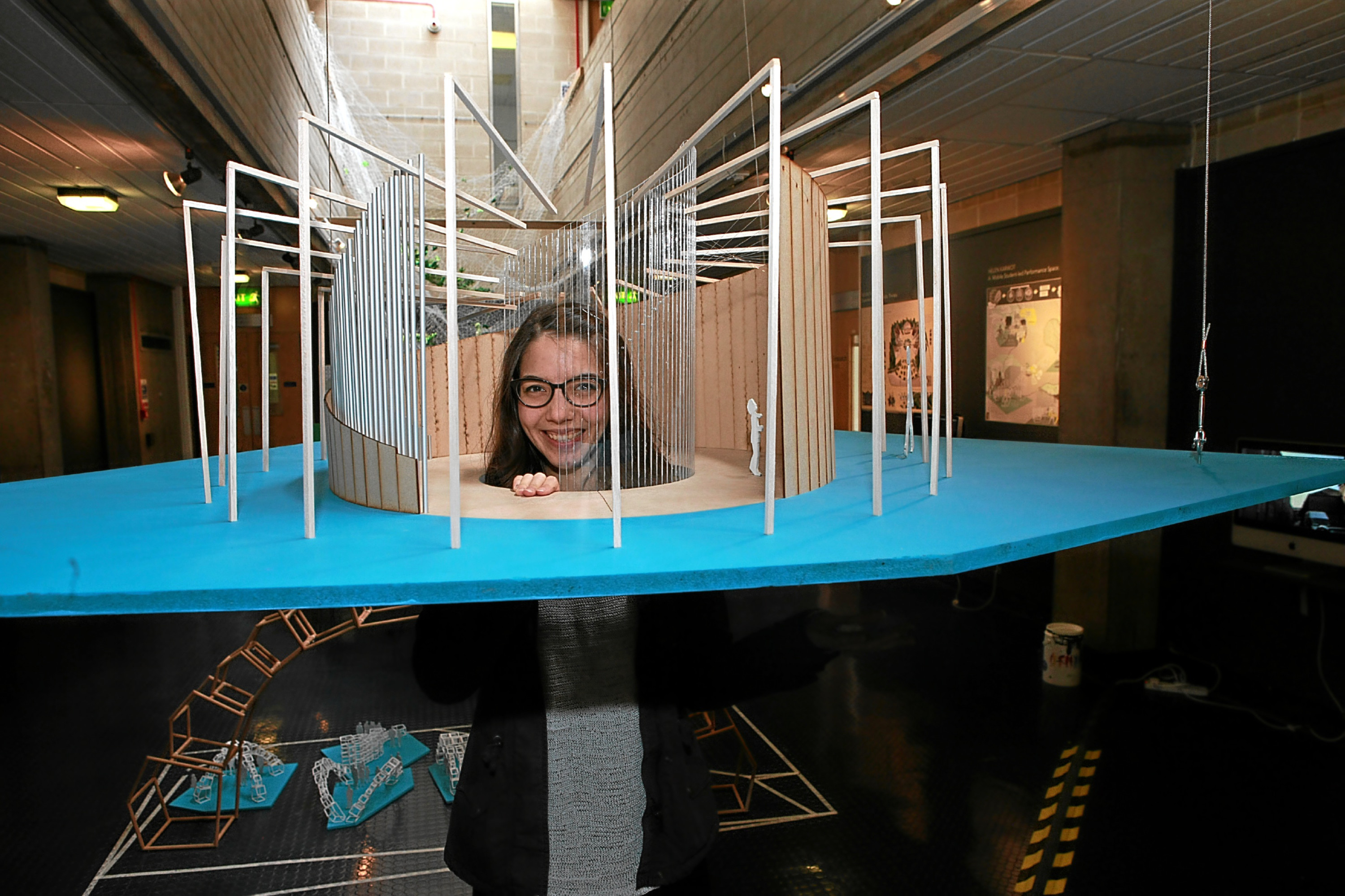 Imagine if the next series of Game of Thrones was filmed here in Dundee, or the Water Tower became a central part of a regenerated Menzieshill.
These are just two of the pioneering ideas from the University of Dundee's Art, Design and Architecture Degree Show 2016.
More than 300 students are showcasing the culmination of several years of their creative development with various proposals for the city.
The show celebrates the hard work of students from the Duncan of Jordanstone College of Art & Design and the department of architecture, within the School of Social Sciences, as they prepare to graduate.
As part of the Interior Environmental Design exhibition, Mia Fardy has presented an alternative use of the William Halley & Sons jute mill with a proposal for Jute Studios.
She said that Scotland had a lot to offer the entertainment industry but that a lack of "large scale production facilities" prevented the film industry from growing.
"It has scenery, versatile urban landscapes and an abundance of creative talent which over the years has been shown in our excellent theatre and visual art sectors.
"However, our film and TV sector hasn't had the luck of neighbouring countries such as Northern Ireland and this has been put down to the lack of large scale production facilities Scotland has to offer.
"Jute Studios aims to fill that void by providing a number of pre-production and post-production studio spaces, two large scale sound studios and a three-acre multipurpose backlot.
"The studio consists of 16 new builds which have been inspired by the shape and form of Super 8 camera and an adaptive reuse of the William Halley & Sons jute mill."
Ashley Wallace, meanwhile, has envisaged a redeveloped Menzieshill, through providing a space in the water tower for schools, families and communities to share skills and improve academic performance.
She said: "It creates a space for informal learning to take place — improving educational impact through community engagement can not only improve the learning quality of the students but also promote community cohesion.
"After researching the current needs of the community I have chosen to base my design on the site of Menzieshill's water tower, iconic and familiar to users of the space.
"Built in 1963, this landmark is central to my design and provides the community with the familiarity that they need in a time where all their old, but loved buildings are being knocked down and replaced.
Irene Latta, 23, from Glasgow, used loneliness as the inspiration for her installation, having spent time at the Tayside Deaf Hub.
She said: "I realised that the deaf community can be detached and lonely.
"I wanted to create a better connection so I created this model so people could experience what it feels like.
"The platform transforms sound to movement, allowing people to feel a sense of hearing loss."
Graphic designer Katy Stewart also built on loneliness with her project — a campaign to highlight the issue and make it more visible.
She said: "Loneliness doesn't get enough attention. It's an issue that affects everyone. I think it's ignored from embarrassment.
"I noticed it myself when I kept explaining that I wasn't lonely — people kept asking.
"But I shouldn't have been embarrassed and that's my point.
"It's a bit of a guerilla campaign which could be used in Dundee to tackle the issue.
"That's why it's so bold and colourful — I want to grab people's attention."
The free public event opens tomorrow for 10 days.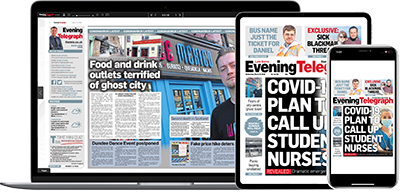 Help support quality local journalism … become a digital subscriber to the Evening Telegraph
For as little as £5.99 a month you can access all of our content, including Premium articles.
Subscribe