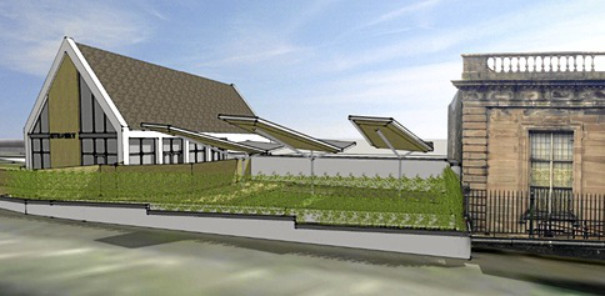 Plans to convert a disused office block into a nursery on a busy Dundee road have been knocked back for a second time.
Derek Souter of Blackscroft Properties had applied to the city council to convert the B-listed building into the £200,000 childcare facility.
But city planners had concerns about the environment and parking.
Mr Souter told the Tele he plans to appeal the decision.
Gregor Hamilton, the council's head of planning, said the application had been refused for two reasons.
He said: "The proposed development does not provide an acceptable level of environmental quality.
"And the proposed parking arrangements adversely impact on the road and pedestrian safety.
"Also, the split level nature of the application site and the omission of external ramps between Foundry Lane and the nursery entrance is not accessible and fails to satisfy two requirements."
But Mr Souter said his company had "reconciled" all the reasons for a previous nursery plan being refused at the site.
He claimed the local authority was "ignoring the advice of its own roads department that it's safe to park at 57 Blackscroft, and safe to have disabled drop-off and pick-up".
He said three other nurseries had been approved in the West End of the city and each were "granted significant dispensations and relaxations", whereas his had been given none.
Mr Souter further claimed the council had "no proof" over its concerns linked to air quality.
He added: "Jobs and regeneration are being stifled and sidelined, and the east end of the city centre is behind the curve.
"It has poor infrastructure and suffers from structural unemployment and years of under-investment.
"Dundee City Council planning appears to be working in a vacuum and is applying very strict and very subjective interpretations to allow it to refuse the application."
The nursery's design statement said that large mirrors would be provided on the gate pillars to improve safety for cars arriving and leaving.
Mr Hamilton said there were no material considerations that would justify laying aside the provisions of the Dundee Local Development Plan to grant planning permission.
Mr Souter has three months in which to appeal the decision.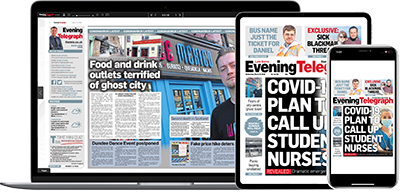 Help support quality local journalism … become a digital subscriber to the Evening Telegraph
For as little as £5.99 a month you can access all of our content, including Premium articles.
Subscribe