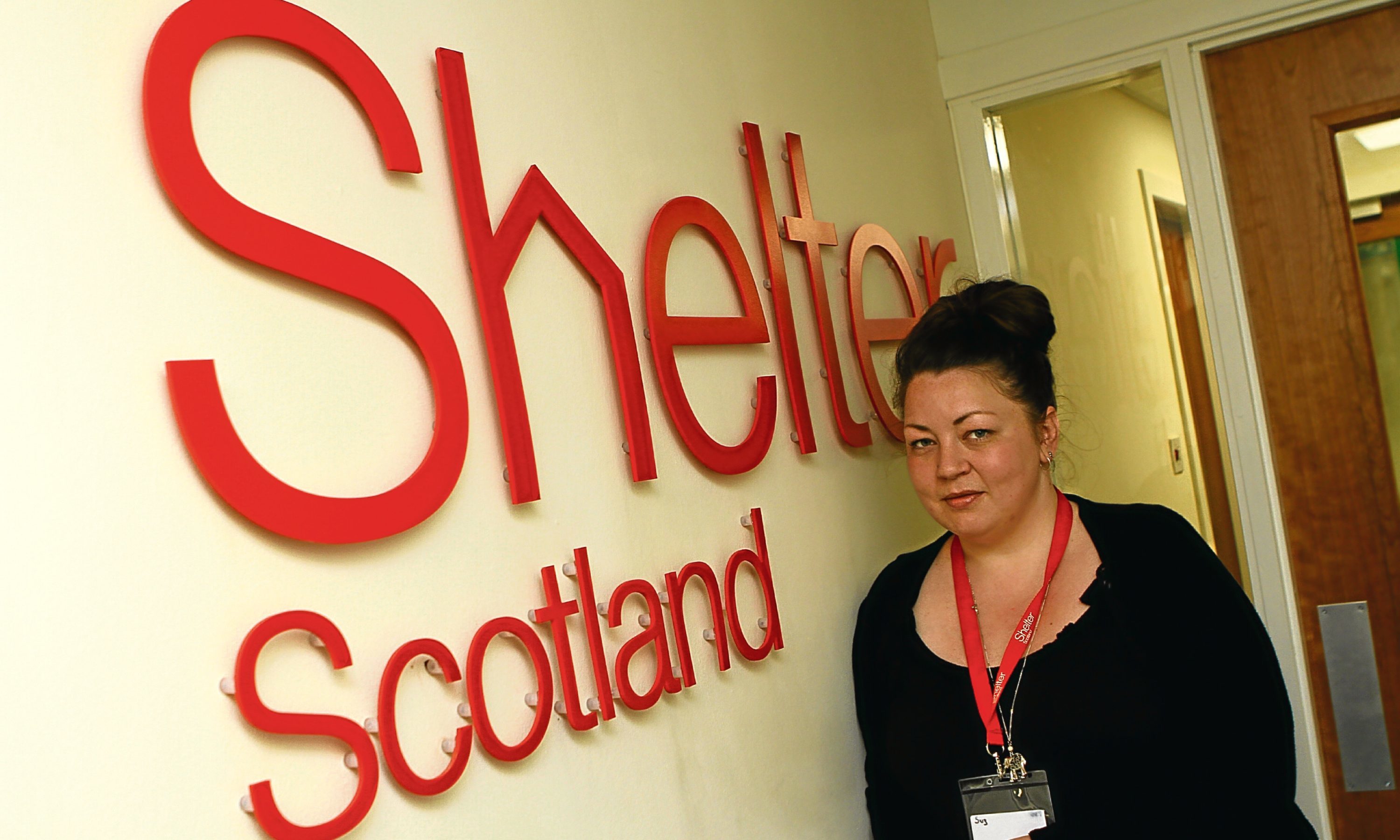 How could someone like Suzanne Sime end up homeless?
A successful businesswoman with a university degree, a world traveller in a long-term relationship — people in her position don't fit the stereotype.
However, in December 2015, Suzanne's life came crashing down around her and she spent six months homeless, hopping from couch to couch.
She was just one of the hundreds of "hidden homeless" in Dundee — people who aren't recognised in statistics but still have no house of their own.
Suzanne, 30, told the Tele: "I was living in Canterbury with my partner. We had our own vehicle logistics business but when my partner ended the relationship I came back home to Dundee with just a bag of clothes.
"I had no biological family, no money and just had to rely on friends.
"Thank God they were there for me. I was moving on after a few days at a time because I didn't want to take advantage of them.
"I went to the council to declare myself homeless but because I was single and didn't have children they said I had no chance. I left the housing office in a mess and I didn't know what I was going to do."
But after enlisting the help of the Shelter charity, she was able to secure her own tenancy within five weeks — as well as access the benefits she was entitled to.
Now a volunteer, Suzanne is back on her feet — and bidding to help others in a similar position.
Although there are no official statistics, charity chiefs believe there are hundreds of people in Dundee alone who could be classed as "hidden homeless".
She said: "The system is just insidious — you are hidden away like you don't exist because you don't meet the criteria.
"The Government approach is clearly not working and there are hundreds of people in Dundee who are in the same position, if not worse.
"People need to realise that homelessness can happen to anyone. It doesn't matter who they are or what their position is."
Michelle Harrow, manager of Shelter's Dundee hub, says there has been a rise in the number of people seeking help for becoming homeless.
She said: "There's nothing more powerful than someone who has been homeless using her experience to help others.
"That's exactly what Suzanne is doing with us now and it's fantastic. It's not by choice that people become homeless, it's by chance. It can happen to any of us."
Suzanne added: "I've been down to the very, very bottom but help is out there for people. You can bounce back and come through it.
"Society needs to change its attitude towards homelessness if we've got any chance of ending it."
Housing minister Kevin Stewart said Scotland has some of the strongest housing rights for homeless people anywhere in the world.
He said: "Homelessness applications have fallen in recent years, due to our person-centred approach to housing options and preventing homelessness, which strengthens the links between housing and health services.
"This is vital because we know people with more complex needs, including mental health concerns, may require more support than just accommodation.
"Local authorities have the statutory duty to assist homeless people and the third sector is an important partner with them to provide services and support.
"We encourage all homeless people to approach their local authority for assistance. The strong rights for homeless people mean that all homeless people at least get temporary accommodation."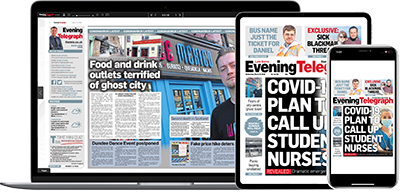 Help support quality local journalism … become a digital subscriber to the Evening Telegraph
For as little as £5.99 a month you can access all of our content, including Premium articles.
Subscribe