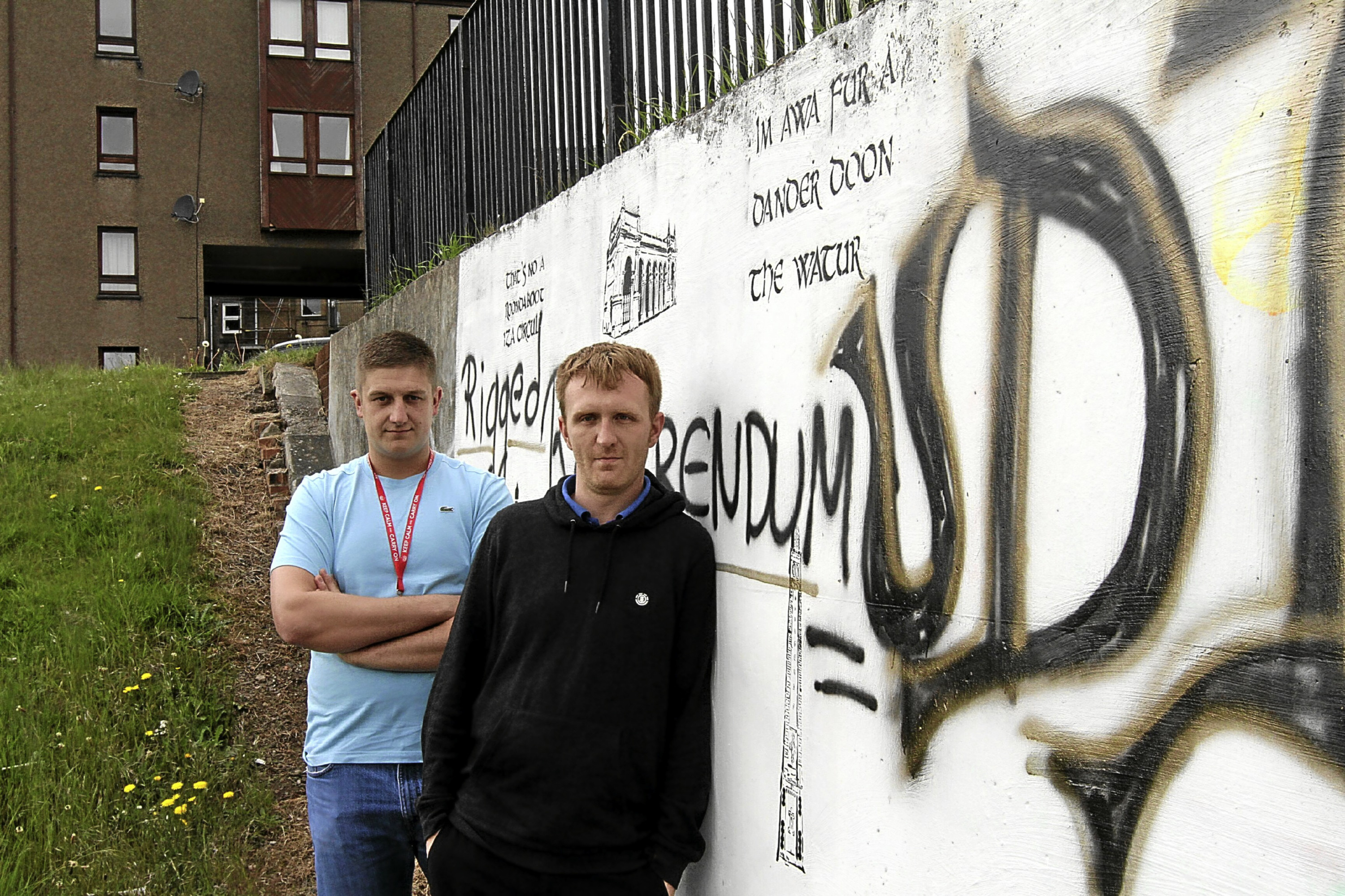 ONE of the men who helped set up a piece of community street art in Dundee has blasted the vandals who ruined it.
The artwork, located next to Taybank Medical Centre in Stobswell, had been painted with several of the city's most prominent landmarks and sayings.
But it was recently targeted by vandals just weeks after it was completed.
The words "rigged referendum" and "UDI" were scrawled across the mural.
After the Tele reported the graffiti, residents called for the original artist to come forward.
Gregor Leslie, 27, contacted the Tele and revealed the piece was a joint project between himself, students from Morgan Academy and a local graffiti artist, FYZN.
He added: "The whole project took about six months. The final part of it was the actual painting. It had only been up for two weeks. It had gone really well.
"It was horrible to see what happened because it was the Morgan students' project and they did it all by themselves.
"I really just supervised everything and the artist taught the students how to actually do it."
Gregor has planned a meeting and hopes to get the group back together in order to repair the damage and added: "I reached out to Lewis (FYZN) and let him know what was going on and we decided we will patch it up the best that we can.
"The original stencils were damaged at the time so they can't be used again but we are going to do our best to get it back looking good.
"We are getting the young people up to have a look. It is hard to arrange because we both work full-time jobs.
"The kids have all now moved on from Morgan, but they have agreed to come back for the project."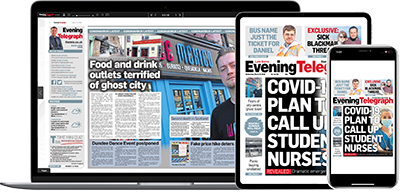 Help support quality local journalism … become a digital subscriber to the Evening Telegraph
Subscribe