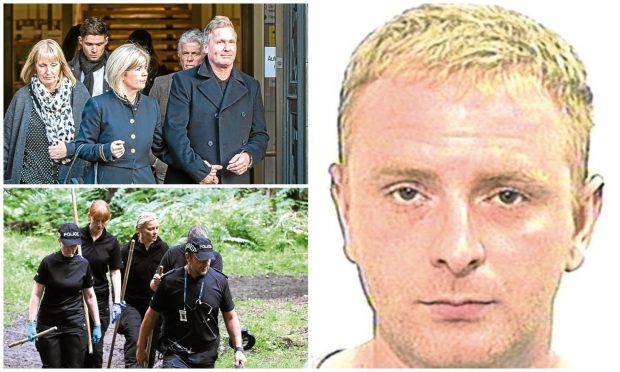 The family of a woman brutally attacked by a convicted murderer has criticised the Scottish Prison Service over its refusal to release information about the killer — because it might cause him "distress".
Robbie McIntosh, 31, admitted brutally attacking Linda McDonald in Templeton Woods on August 7 by repeatedly striking her on the head with a dumbbell.
He had been jailed for life aged 16 for the murder of Anne Nicoll on the Law in 2002, but had been granted a day release from prison when he attacked Mrs McDonald.
The Tele submitted freedom of information requests to the SPS asking for details of the locations Mr McIntosh visited during his release and the length of time he spent out of prison.
But the prison service refused to release these details and, in its response to the paper, said the information could cause McIntosh and his victims "substantial and unwarranted damage or distress", citing the Data Protection Act and saying McIntosh could prevent the SPS from processing his "personal data".
Further information regarding the number of times the former Harris Academy pupil applied for parole was also held back.
The Tele approached the McDonald family, who expressed their disgust at the prison service's refusal to release the information.
In a statement given to the Tele, the family said: "Given what he has subjected our family to and the Nicoll family in 2001 it is disgusting that he is being protected.
"We don't know why the prison service would take any decision to protect him.
"They should be protecting our family, the Nicoll family and the public and telling us why this animal was allowed out.
"Surely with the heinous crime that Robbie McIntosh committed in 2001 more screening should have been done prior to his release this year. Why was this animal allowed out to injure a member of our family?"
McIntosh's sentencing for attempted murder was deferred last month as the Crown sought a lifelong supervision order.
He will be sentenced next year, although no date has been set.
The McDonald family added: "He should never be allowed out to subject anyone to what our family member has had to endure. He shouldn't be protected.
"Where was the protection when McIntosh attacked our family?"
An SPS spokeswoman said the service did not comment on individual prisoners, adding the information was exempt under Section 38 of the FOI (Scotland) Act 2002 and would also contravene data protection laws.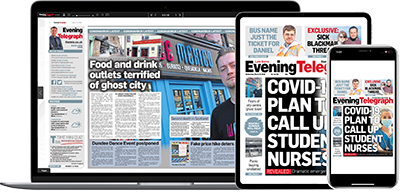 Help support quality local journalism … become a digital subscriber to the Evening Telegraph
For as little as £5.99 a month you can access all of our content, including Premium articles.
Subscribe