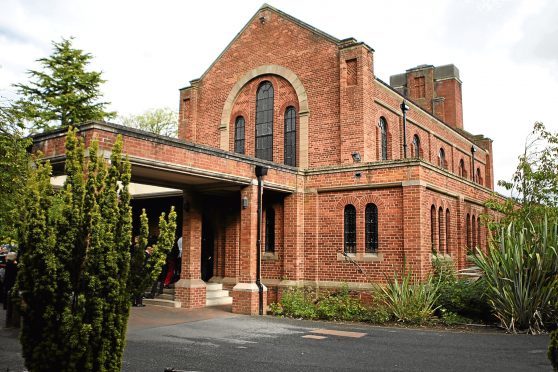 The cost of having a loved one cremated in Dundee has risen to more than £1,000.
This week, the price of a standard service at the city's crematorium — owned by Dignity — rose from £999 to £1,070.
It comes as it emerged Dundee is the most expensive place in Scotland for funerals.
Diane Cameron, business developer of the Funeral Poverty Action Group — part of Dundee Social Enterprise Network — said that the news of the increased cost of a funeral at the crematorium was "very disappointing".
She said: "The Dundee Funeral Poverty Action Group has recently heard that Dundee Crematorium had increased prices yet again despite the city already being top of the leader board for the highest funeral costs in Scotland.
"We are astonished by this move that comes at a time when the spotlight is very much focused on rising funeral costs both here in Dundee and by the Scottish Government.
"Dignity seems to be oblivious to the current climate and is showing disregard for the people of Dundee.
"As a private sector company with no local competition, it is unfortunately able to act as it sees fit."
Diane said that the group had recently secured funding to help develop a range of "solutions" to help families in financial need following the death of a loved one.
She said that there were currently around 20 pauper's funerals held in Dundee every year — something that was a cause for concern.
But a spokesman for Dignity said it provides longer services than other crematoria.
He said: "We recognise that some families have a limited budget and we've introduced a direct cremation service from £499 to try to help reduce funeral poverty.
"We also offer early-morning services at a reduced cost of £910.
"Our fee at all other times is £1,070. This gives families a number of choices at varying prices.
"It's important to note that our fee covers components that other crematoria may charge for separately.
"We believe our fee structure is more transparent, as some of these items are legal requirements or a practical necessity, not optional extras.
"We also provide an hour-long service, whereas many other crematoria offer only a half-hour service — which can be reduced to just 20 minutes if a large congregation has to enter and leave the chapel.
"Most operators will let families extend the service, but this can add £200 to the bill.
"The average price per minute at a Dignity crematorium is £17.08, whereas its £18.37 per minute at other crematoria. The majority of families tell us they prefer the longer service, so that they don't feel 'rushed' or 'on a conveyor belt'."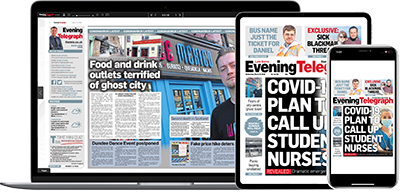 Help support quality local journalism … become a digital subscriber to the Evening Telegraph
For as little as £5.99 a month you can access all of our content, including Premium articles.
Subscribe