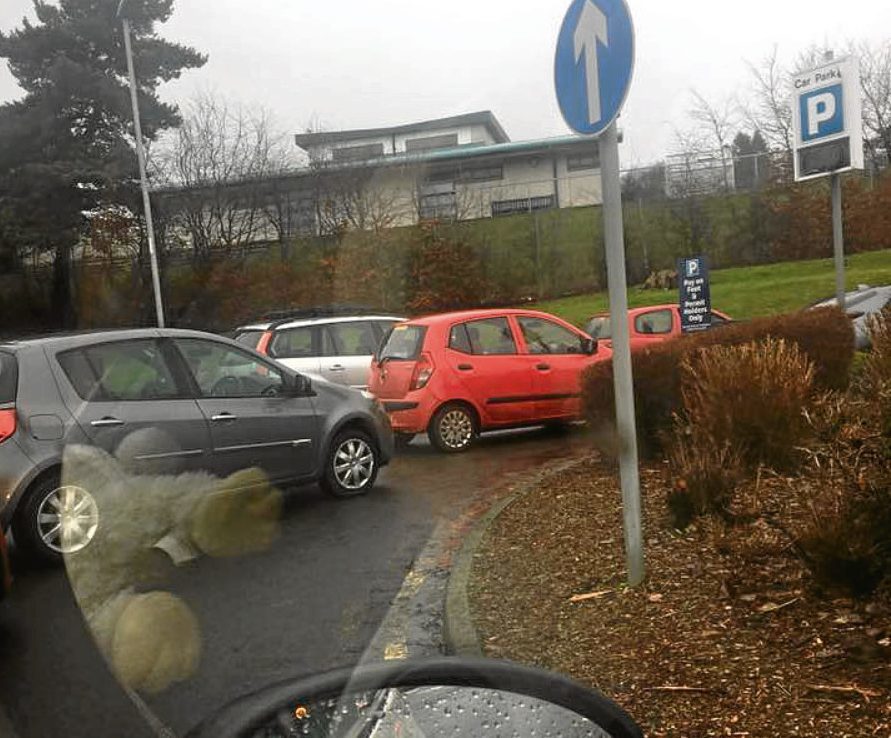 Angry staff and patients have called for an overhaul of parking at Dundee's Ninewells Hospital amid claims the facility is often "gridlocked".
Concerns have been raised by staff getting caught up in traffic queues at peak times and over parking charges and fines.
Jennifer Mitchell, 64, from the city's East End, has attended the hospital recently as a patient and visitor.
Her daughter Lynn is also a senior nurse there.
She said her daughter had been given a parking ticket this week after having no option but to leave her car in the three-hour-limit car park during a nine-hour shift. Lynn is considering appealing the ticket.
Jennifer said: "What can the staff do about this situation? Where are they expected to park?
"My daughter stays 10 minutes from the hospital. When she's on an early shift she can leave at 6.35am and be in work for 6.45am.
"But when she's on a late she has to be there 45 minutes before her shift and sometimes she still isn't getting parked. As such, a lot of the time she's late as well. I've seen it myself. It's gridlocked in the afternoons.
"Lynn is a charge nurse so she has a lot of responsibility — she needs to be at work on time.'
"There needs to be more car parking space at the hospital. It's time they expanded or developed elsewhere."
Dougie Maguire, co-ordinator for the Unite union — which represents some NHS staff — said: "I wouldn't like to be going for an appointment at peak times.
"Some of our members have received quite hefty parking fines and we are going to test the legality of that.
"Our solicitors are looking into the issue. Patients are affected by these fines too — it's quite outrageous.
"What we are being told is that people are having to essentially abandon their cars sometimes to make it to an appointment as it's so busy."
The car parks are run by Indigo as part of a contract with NHS Tayside. The company didn't respond to a request for comment.
An NHS Tayside spokeswoman said the car parks experienced "pressure" at peak times and urged staff and patients to consider using public transport wherever possible.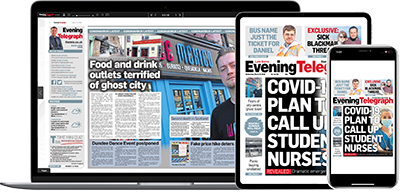 Help support quality local journalism … become a digital subscriber to the Evening Telegraph
For as little as £5.99 a month you can access all of our content, including Premium articles.
Subscribe