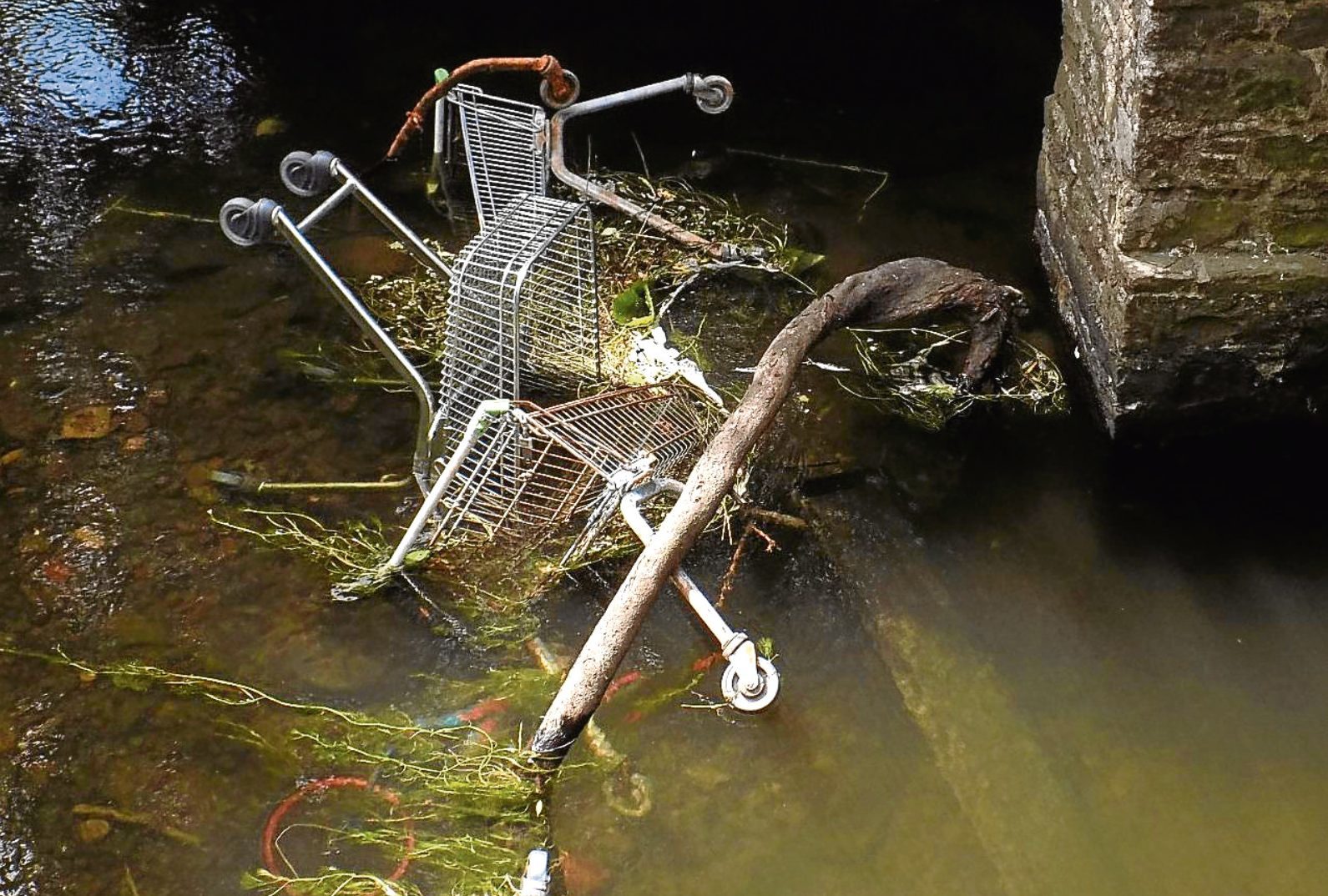 Mess which has been dumped at a Dundee beauty spot has been labelled "disgusting".
Flytippers have left rubbish — including shopping trolleys — in the Dighty Burn near Drumgeith Park.
It's claimed that the items had been fished out of the burn just days earlier and left to be taken away by the council — only for yobs to come along and throw the items back in the water.
Dian Lennie, 59, who regularly walks her dog in the area, said it was an "eyesore".
She said: "I saw the items sitting on the embankment about a month ago and within the last two weeks it's all been chucked back in — it's probably been vandals doing it out of boredom.
"It's a shame, because people have clearly taken the time to remove the items from the water.
"It would have been better to remove the objects on the day, but given the size of some the items that have been chucked in, that might have been easier said than done."
Robert Chaplain, 45, said it was a "disgrace".
He said: "Given people have taken the time to remove the items, it is an absolute disgrace someone has chucked the items back in.
"It would be a nice area if people weren't destroying it with trolleys."
One passerby — who flagged up the issue to the Tele — said: "I was recently watching a local group of people who are obviously volunteers at the old bridge that crosses the Dighty Burn near the Drumgeith Park Pavilion.
"These volunteers spent a lot of time and effort going into the burn and hauling out the rubbish from it just below the bridge.
"These people then pulled up all the rubbish that included five shopping trolleys, plastic road barriers, bicycles and a king-size bed mattress, not to mention a fallen tree, as well as filling up bags of smaller rubbish.
"They then placed them all on the grass verge next to the bridge footpath. I was told that Dundee City Council was to uplift all this rubbish and it was to be disposed of in a sensible manner.
"However, weeks on and I am quite livid really to see that all that rubbish the volunteers painstakingly pulled up hasn't even been uplifted but has instead disgustingly been thrown back in the burn and in the same place again in beside and under the Pavilion Bridge at Drumgeith Park."
A Dundee City Council spokesman said: "We work proactively with groups across to city to maintain and improve the city's environment and persuade residents to support positive behaviour and attitudes."
The spokesman added: "Our Take Pride in Your City campaign taps into the already strong network of groups and friends organisations which are working to support these efforts across Dundee."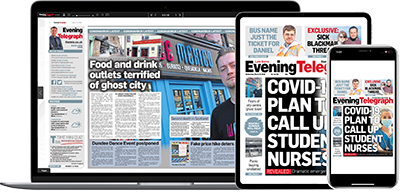 Help support quality local journalism … become a digital subscriber to the Evening Telegraph
Subscribe