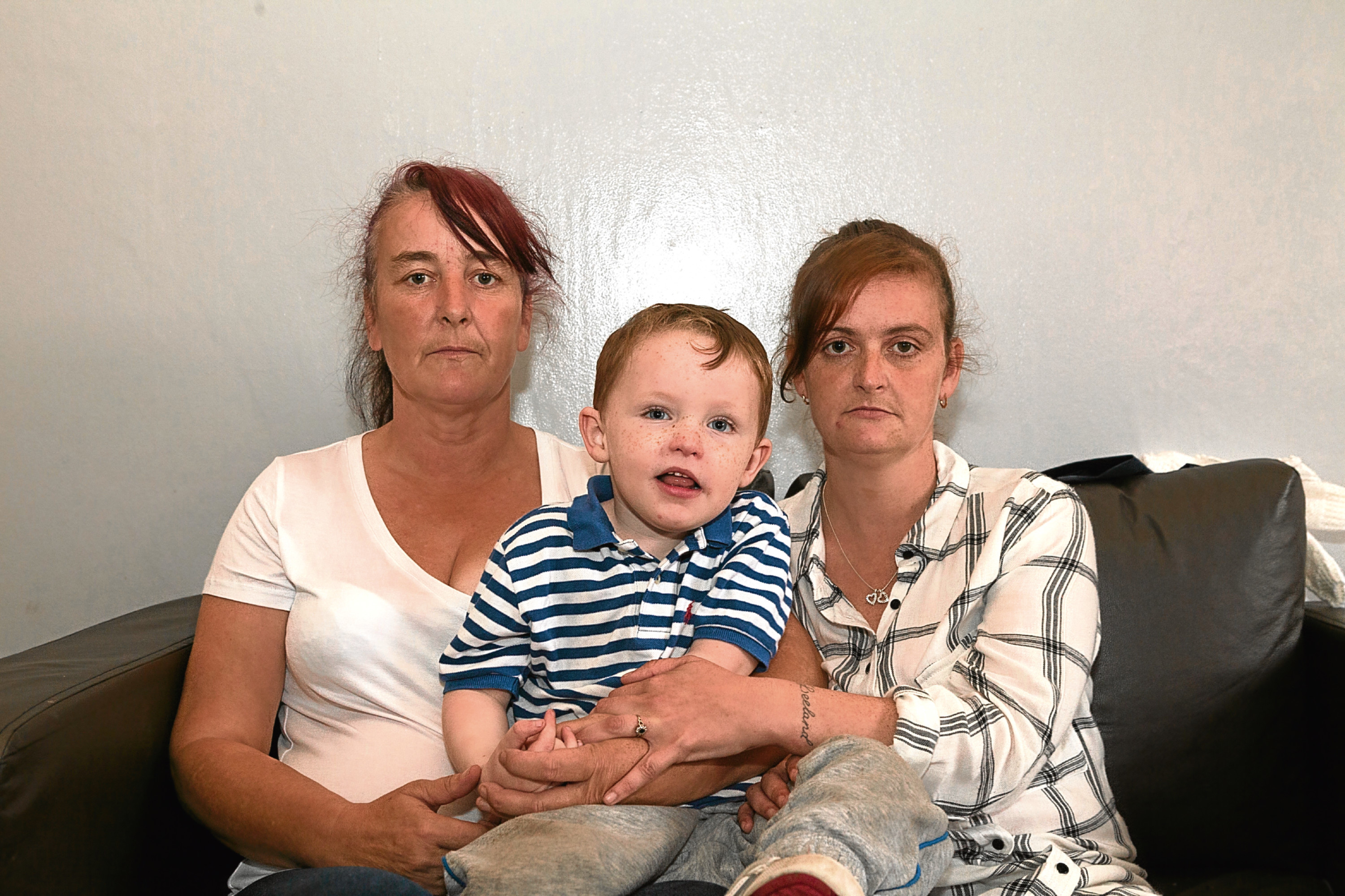 A disabled Dundee child was left alone on a bus at a depot for three hours.
Leeland Connor, who attends the city's Frances Wright Nursery, is autistic, epileptic and suffers from severe developmental delay.
Parents Michelle Johnstone, 30, and Michael Connor, 27, told the Tele that the three-year-old had been picked up from his Linlathen home, on a Dundee City Council-contracted bus at 12.10pm to take him to the nursery along with other pupils.
After making the drop off, the bus then travelled to a depot in Morgan Street, with Leeland still on it — where he sat unattended until its return to the nursery to pick up the children at 3.30pm.
Michelle said that they were only informed of the incident by the bus driver when the toddler was dropped back off at 4.10pm.
Michelle said: "My son is autistic, epileptic and has severe developmental delay.
"He gets picked up by a bus every day to take him to Frances Wright Nursery.
"They took all the other kids into the school and left him sitting on the bus. He was still on the bus when it came back to pick them all up.
"He will never get back on that bus again. He is non-verbal — he can't even speak so how was he supposed to let anyone know he was still there?
"He could have taken a seizure, he could have been killed. I am raging, I am fuming – I have no idea how this could have happened."
Michelle added that she intends to take legal action against the council to ensure that the case isn't repeated in the future.
She added: "If I had left my own child unattended for that length of time then I would be charged with neglect.
"I have no idea if he took a seizure while he was on that bus.
"To find out that he was at Morgan Street depot makes me more angry."
A Dundee City Council spokesman said: "The council is dealing with this situation as a matter of urgency and immediate action has already been taken.
"The family have met face to face with the head teacher, who has apologised to them on behalf of the council.
"We are working closely with the transport provider in a thorough investigation into the circumstances.
"Council officers will be contacting the family as soon as this is completed to discuss the findings with them."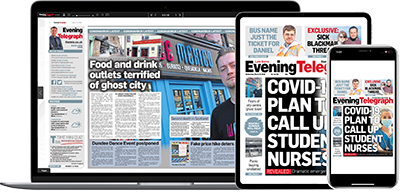 Help support quality local journalism … become a digital subscriber to the Evening Telegraph
Subscribe