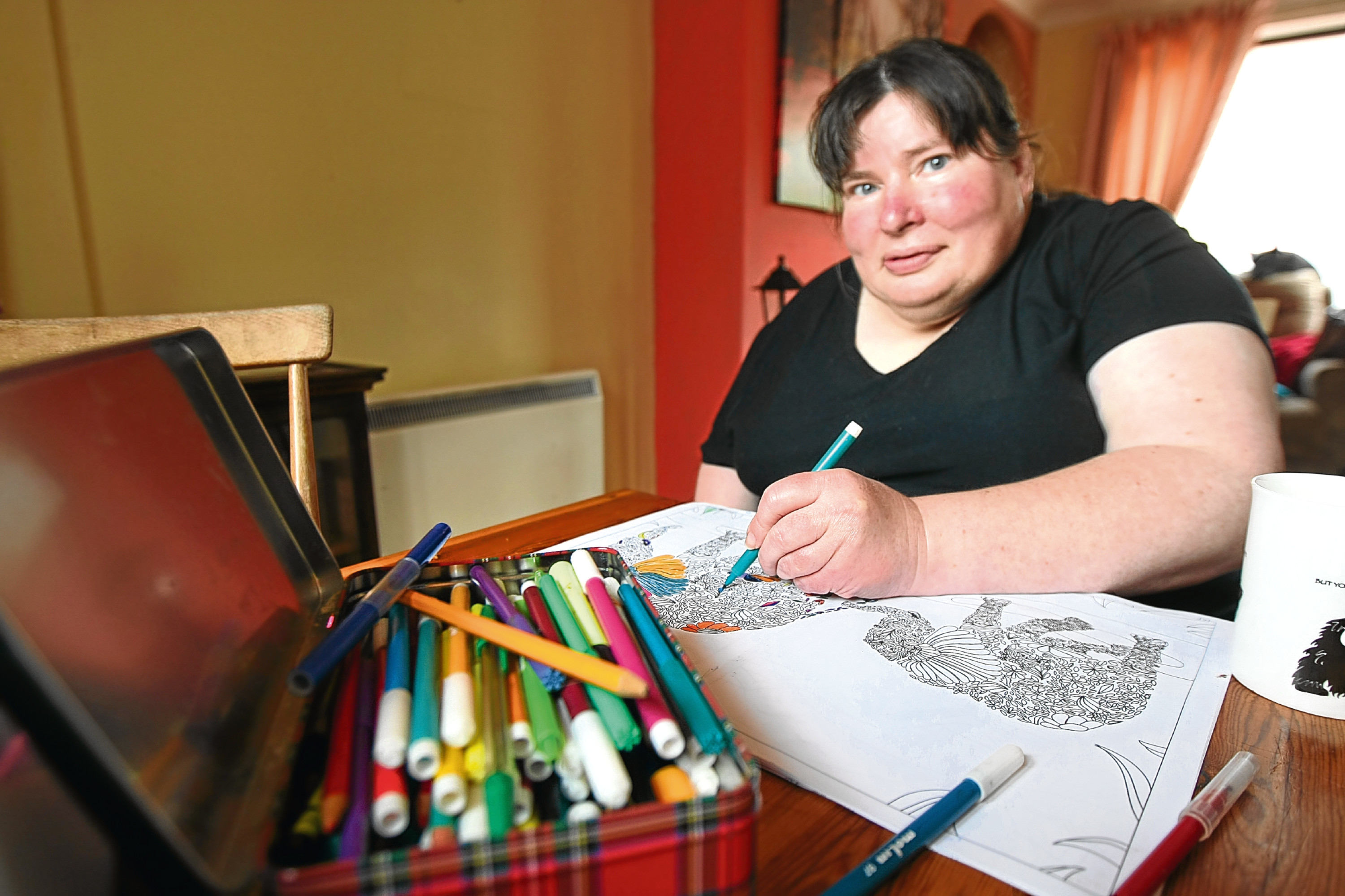 A college student has blasted a decision to cancel an art class for people with learning difficulties.
Jackie Kelly, 48, has attended the art class at the Montrose campus of Dundee & Angus College for four years.
Jackie, who lives in the Angus town with her mother, suffers from epilepsy, which causes her acute memory problems.
Today her family said the decision was "disgusting".
Jackie's brother Simon said the alternative classes were unsuitable for almost every student who attended the art course.
Simon, 47, who also lives in Montrose, said: "There are 10 people in the art class, and I know them very well.
"With the best will in the world, nine of the people in the class are not in a position to take the new courses.
"One is book-keeping — but seven of the students don't live independently and another two live in supported accommodation and don't deal with their own finances.
"The other course is household skills, which again just isn't suitable.
"I think there is a feeling that if people aren't getting qualifications then they're not achieving anything but that's far from the case.
"The students were all learning and really enjoy the course, which is surely the most important thing."
Jackie's sister-in-law Heidi Kelly, 43, said: "It seems very unfair as the course is very popular with all the students. Jackie is very epileptic and can't go to the classes on her own. It will basically mean there is nothing at all for her next year.
"Her passion is art and she loves everything about the course. She has the independence and social aspect of being there and the rest of the class are such a great bunch of people. The teacher is fantastic as well. We're disgusted that they made this decision."
Jackie said: "I'm very sad that I won't have college next term. Art is my favourite subject and it makes me upset that I won't have art anymore. I will really miss my teacher."
A spokesman for the college said: "D&A College is committed to reviewing the curriculum on a regular basis to ensure it is relevant and supports our learners to progress. This includes our part-time provision.
"On occasion this can mean replacing existing programmes with new, refreshed options that help achieve these goals.
"Colleges across Scotland are being encouraged to provide programmes which help students with learning difficulties develop skills which they can use to integrate and engage more fully with the community. D&A College has seen a growth in this provision over the last few years and is committed to continuing this trend."