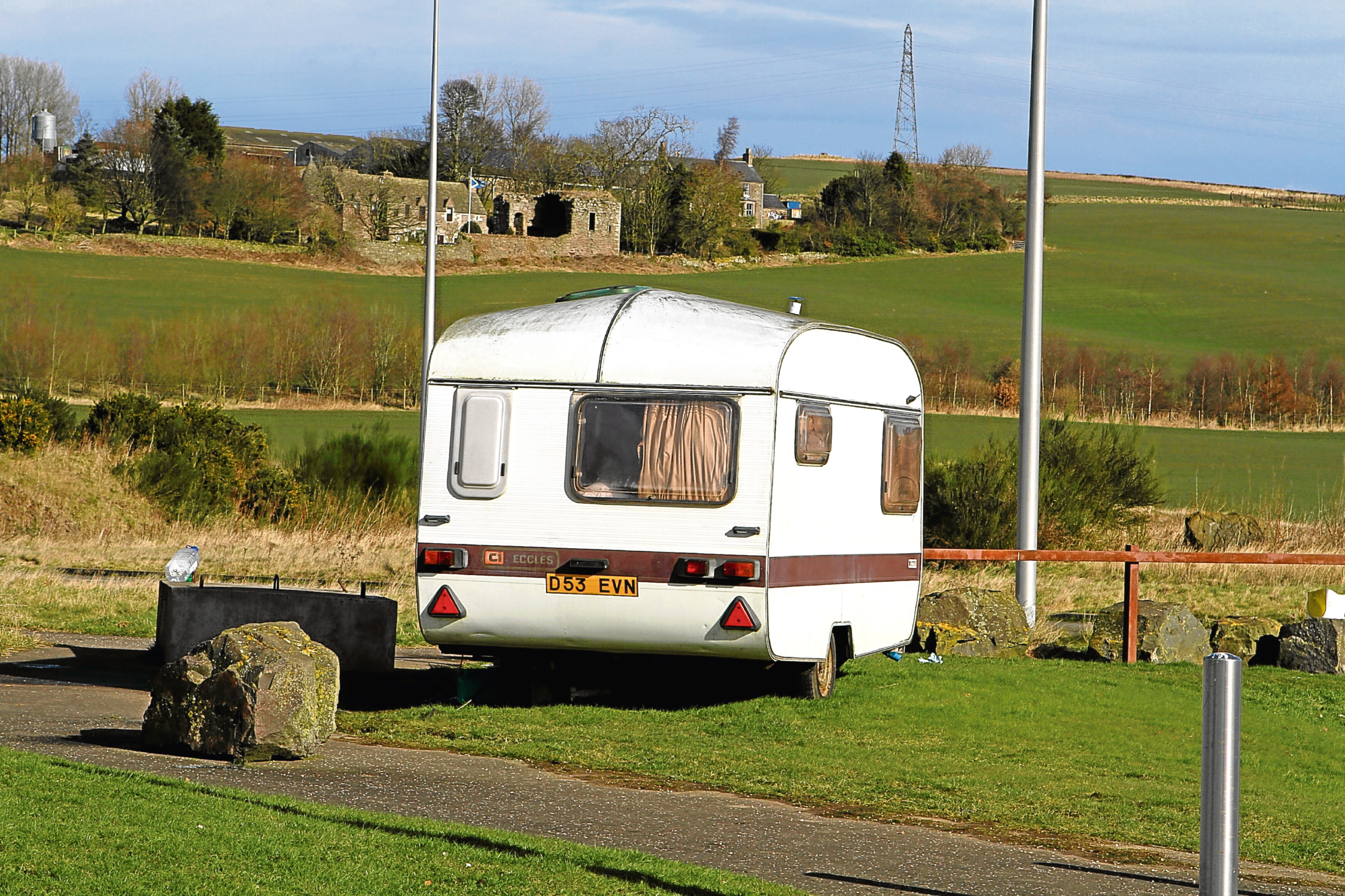 A caravan is still at the site of a former Travellers' camp — despite a court order to have it removed.
It is believed the owner of the caravan has been told to vacate the site but has refused to do so.
Fintry Community Council chairman Ron Neave said he was very disappointed that the "eyesore" vehicle is still sitting in Jack Martin Way.
He said: "This caravan should have been removed by now but it is still there.
"A court hearing was scheduled to take place at Dundee Sheriff Court on Tuesday to get an enforcement order to legally remove the caravan and its owner.
"However, when I visited the site the next day the caravan was still there — I was expecting it to be gone by later that day.
"If action is taken and measures are put in place to do something, then the council has to follow it through.
"This sends out completely the wrong message.
"It just opens the door for other measures and court actions to be ignored and not followed through."
Mr Neave said that if a court order was ignored the council should have the right to remove the caravan.
He said: "The caravan should be towed away and put in a compound and the owner then made to pay to retrieve it.
"I want this caravan removed as soon as possible and I will be speaking to the council about it."
The caravan arrived on the street last Thursday at an area which had been previously occupied by several groups of Travellers.
Recently, thousands of pounds have been spent clearing the site of discarded rubbish.
Bollards were also put in place in an attempt to stop cars and vans from accessing the land after members of the public complained about stacks of rubbish and disorderly behaviour.
However, a visit to the site revealed that the bollards have clearly been moved.
No one was at the caravan when the Tele visited.
A spokeswoman for Dundee City Council said: "We are aware of the situation and have begun the appropriate legal action."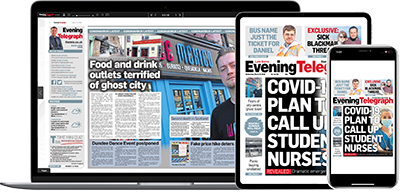 Help support quality local journalism … become a digital subscriber to the Evening Telegraph
Subscribe