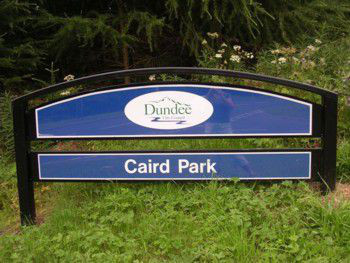 Dundee City Council has been accused of ignoring the wishes of more than 1,400 people who signed a petition against a multi-sports complex in Caird Park.
The area has been identified as the best location for the £21 million Regional Performance Centre for Sport.
The council has already stated "there are no material considerations that would justify the refusal of the application" but the project has attracted criticism.
A spokesman said the reason the online petition cannot be treated as "valid representation" is due to a lack of postal addresses and signatures for those who have "signed" it online.
Before a vote on Monday, trade unionist Jim Malone has condemned the plans as "half-baked".
He said:"It's disappointing and not surprising. It's been an absolute fiasco ever since it was announced back in September 2014.
"For the council to say they (those who signed the petition) don't matter flies in the face of democratic process. This all reflects very badly on the councillors we elect to represent us."
Mr Malone believes Dundee already has sufficient sporting facilities and does not think the new centre is necessary.
Petition creator Amy Paterson described the council's decision as "frustrating" and said campaigners believe the proposal to build in Caird Park is a "done deal".
A council spokesman said: "Online petitions are not admissible because in order to be valid, a representation has to have a name, address and signature."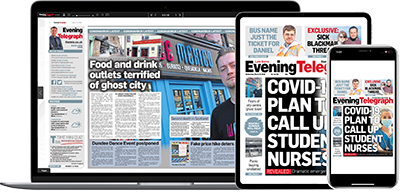 Help support quality local journalism … become a digital subscriber to the Evening Telegraph
Subscribe