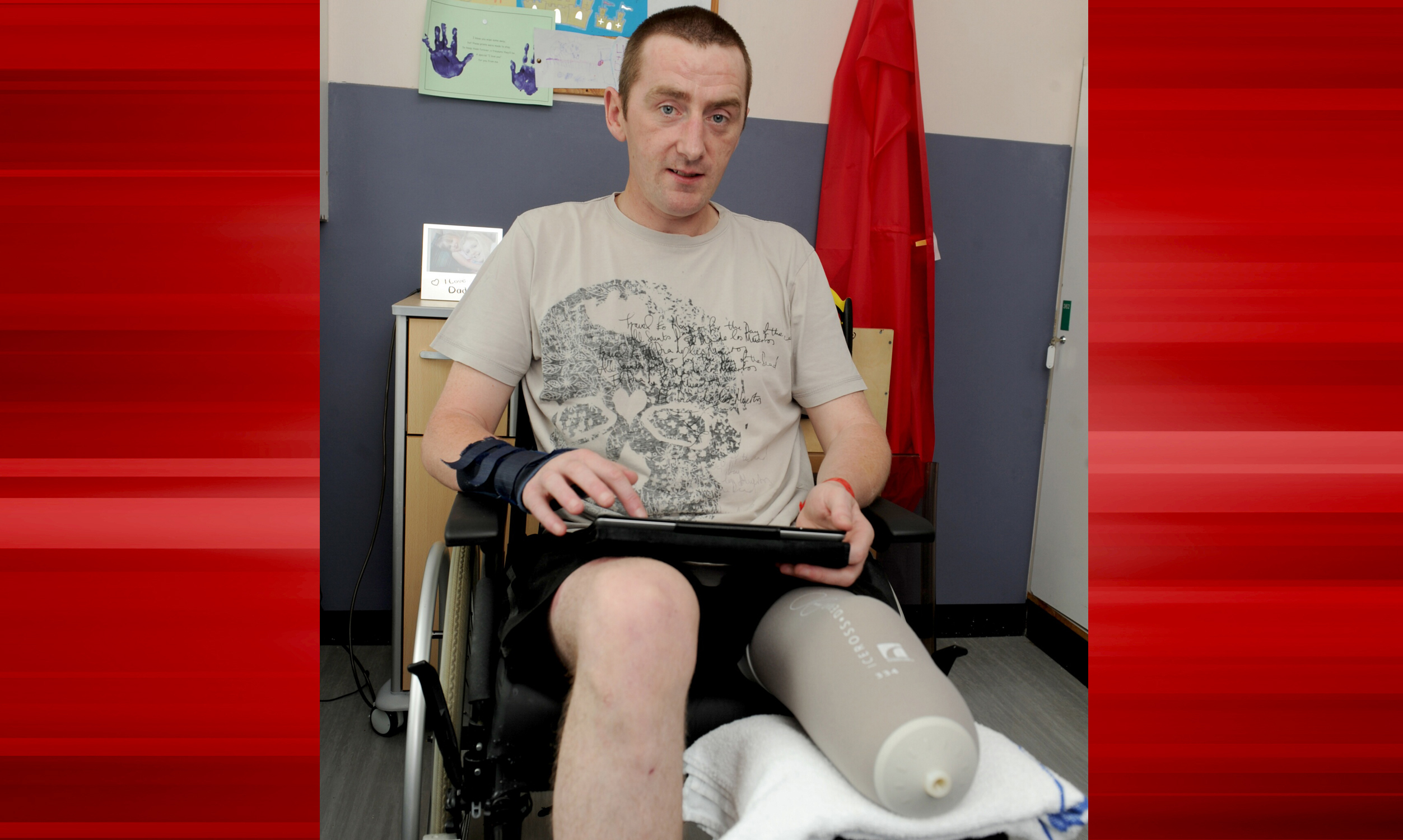 A war veteran who lost part of his leg in a horror road crash is seeking £500,000 in compensation from Police Scotland — after officers allegedly left him to walk along a dark dual carriageway.
Retired squaddie Greig Yorke, 43, of Carnoustie, had part of his left leg ripped off after being hit by a car on the A92 south of Arbroath in June 2013.
Papers seen by the Tele show Mr Yorke is claiming that officers "failed in their duty of responsible care to protect life and property" after they left him to carry on walking.
The Police Investigations and Review Commissioner launched a probe in the aftermath of the incident and found that "opportunities were presented to police officers and staff to ensure the welfare of the injured party prior to the accident and, had these opportunities been taken, the crash may not have occurred".
It is expected that Mr Yorke's case will be heard in court early next year as he seeks £500,000 from the police.
Mr Yorke had originally been on a night out with friends in Arbroath when he was assaulted in the Central Bar at 11.25pm on June 1.
He lost consciousness, but it is claimed police officers who attended the incident did not ensure Mr Yorke received hospital treatment. It is alleged that at about 2am on June 2, members of the public began calling police to report that they'd had a "near miss" with a man walking on the A92, said to be Mr Yorke — a roads worker at the time.
At 2.20am police officers are said to have found Mr Yorke on the busy road and escorted him six metres away to a cycle path, before leaving him to make his own way home. However, it's claimed that minutes later more calls were made by concerned road users that he was back on the road, and officers are alleged to have tried searching for him at 2.40pm, but to no avail.
At 3.10am, it is believed police were told that Mr Yorke had been hit by a car — thought to be travelling at 62mph.
He received initial treatment from a woman called Catherine Lorimer who had been driving home at the time.
It was said that without her help, Mr Yorke would likely have bled to death.
Ms Lorimer later received commendation at the Tele's Hero Awards that year.
Mr Yorke was rushed to Ninewells Hospital and placed on life support, and had an amputation carried out following a blood transfusion.
It is said he has suffered ongoing health issues as a result of the incident and had to change his job.
William Boyle, senior partner at Boyles Solicitors, confirmed his company was representing Mr Yorke.
He said: "This case is at an early stage and we are looking to have a hearing set for early next year."
Police Scotland was asked to comment but had not responded at the time of going to press. Mr Yorke could not be reached.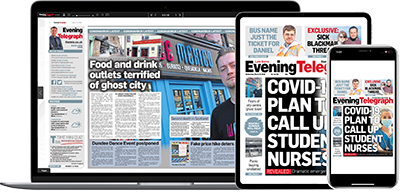 Help support quality local journalism … become a digital subscriber to the Evening Telegraph
For as little as £5.99 a month you can access all of our content, including Premium articles.
Subscribe